Welcome to Choose the world you want – a festival of climate, Fairtrade and you. 22 February to 7 March 2021.
This page lists all events that have taken place – or that will take place – during the festival. To browse upcoming events, please see our Lineup page.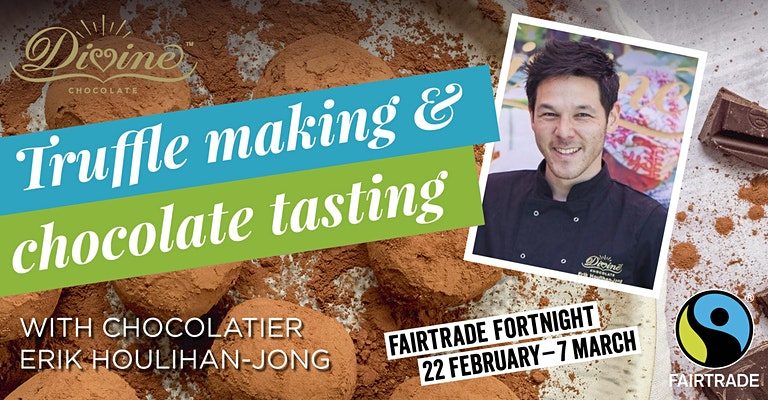 26 February 3:00 pm | Zoom

Live Chocolate Truffle Making and Tasting Session with Divine Chocolate
Host: Divine Chocolate
Break up working-from-home fatigue and treat yourself to a fact-filled truffle making demonstration and sensory chocolate tasting led by Erik Houlihan-Jong, one of Divine's expert Chocolateers.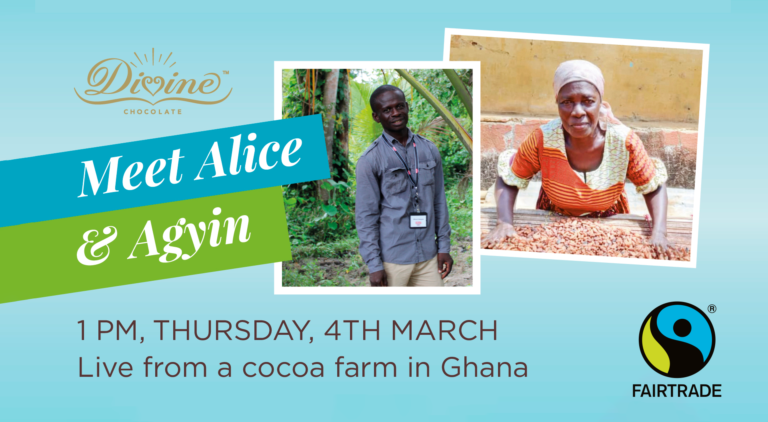 4 March 1:00 pm | Zoom

Meet Alice and Agyin, Fairtrade cocoa farmers from Ghana
Host: Divine Chocolate
Join Divine Chocolate on Thursday 4 March to meet Alice and Agyin, live from a cocoa farm in Ghana. Hear about their lives, how climate change is impacting their ability to farm and how Fairtrade is supporting them in mitigating the effects of changing and unpredictable weather patterns. You will also have the opportunity to ask them questions.