The world's your oyster this Fairtrade Fortnight, as we whisk you off on an odyssey of discovery – all from the comfort of your armchair. Whether you want to learn how to eat ethically in the climate crisis, know how to grow sustainably or stretch your mental muscle in a fun quiz, this is where you'll find our full lineup.
New events are being added every day, so be sure to check back!
All times are in GMT and events are free unless othewise stated.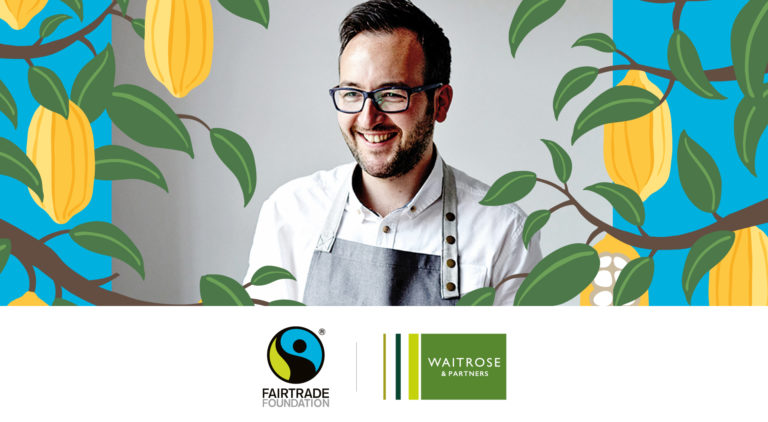 25 February 6:30 pm | YouTube, Instagram
Cost: Free
Bake Fairtrade Espresso Mocha Brownies with Waitrose and Will Torrent
Host: Waitrose & Partners
The Fairtrade Foundation and Waitrose are excited to share a virtual bake-a-long, run by award-winning patisserie chef and chocolatier Will Torrent. You'll be shown how to cook delicious Fairtrade Espresso Mocha Brownies step-by-step, and also hear from Fairtrade cocoa farmer, Leocadie.
Enjoying the festival?
If you'd like to support Fairtrade farmers and workers on the front line of the climate crisis, we welcome your donation.
Thank you.