Sit back, grab a Fairtrade cuppa, and catch up on everything the festival has to offer, from short films to recordings of our live events. Browse everything here at your leisure…
Fairtrade Flower Pressing with AUBSU
Would you like to take a moment of calm in your week? Would you like to learn something new? Would you also like to support flower workers around the world while you're at it? Then all you'll need is a bunch of Fairtrade flowers and to tune into our workshop!
Find out more via this handy Flower Pressing Guide
tackling the UK's global environmental footprint
Green Alliance was delighted to host this online event in partnership with the Fairtrade Foundation, asking the question, is tackling the UK's global environmental footprint the route to a resilient, low carbon economy?
You can change the world!
Join best-selling author, Margaret Rooke, for a trip around the world to hear the inspiring stories of teenagers who have dared to change the world they live in. (33 mins)
Cocoa Climate
Discover why the climate is so important for food and farmers in this new film for schools… Cocoa Climate! (4 mins)
Make The World a Better Place
In 2015, the global community agreed on 17 global sustainability goals to make the world fairer and more sustainable. Six years later, what are the challenges facing farmers and workers? (52 mins)
Bake a Dawadawa cake with Zoe Adjonyoh
Cook up a tasty West African Fairtrade and vegan teatime treat with Zoe Adjonyoh, founder of Zoe's Ghana Kitchen. Zoe's recipe features delicious Fairtrade ingredients: caster sugar, cocoa powder, vanilla extract and coffee. (10mins)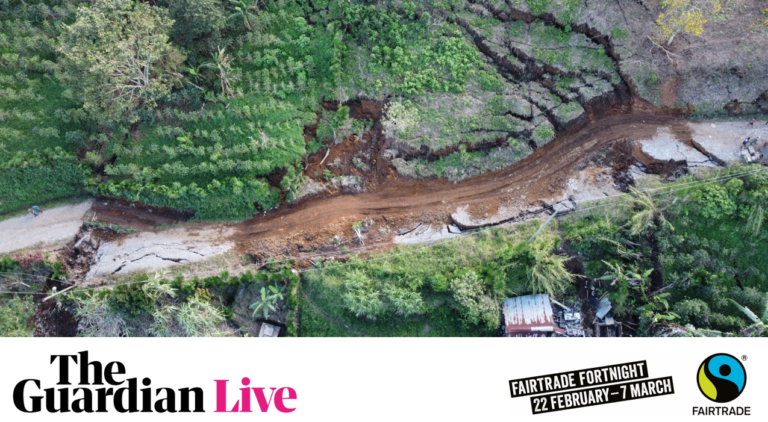 Guardian Live: how is the climate crisis impacting the global food supply?
We've partnered with Guardian Live events to bring together Fairtrade farmers, environmental experts and climate writers to ask: how is the climate crisis affecting our global food supply and the people behind it?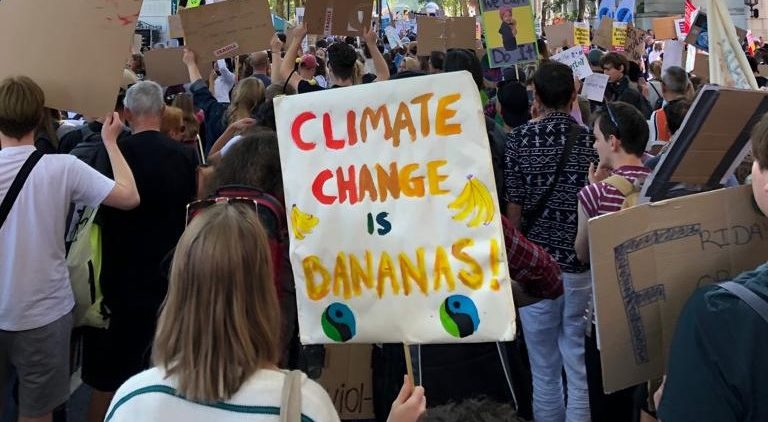 Creativity Against The Climate Crisis
Bridgerton actor and Fairtrade Foundation Patron Adjoa Andoh is joined by digital artists, musicians, writers and other wonderfully creative people to discuss how creativity can be used to power up climate campaigning.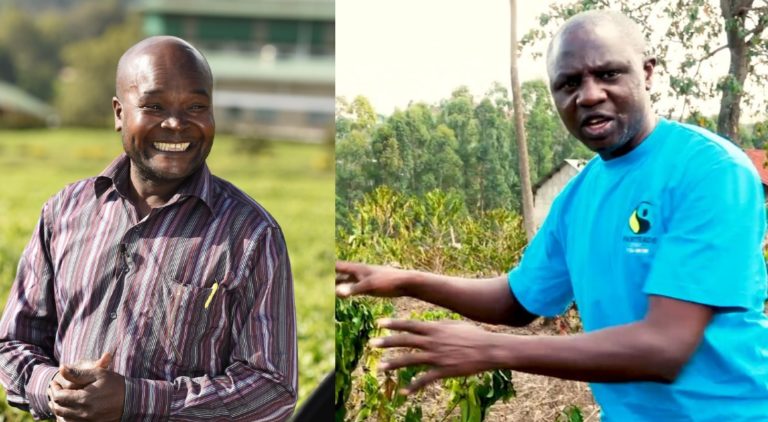 In discussion with Fairtrade farmers
Patrick Kaberia and Bernard Njoroge, two Kenyan Fairtrade farmers on the front line of the climate crisis, join us on Zoom for a conversation with Fairtrade Foundation CEO Michael Gidney.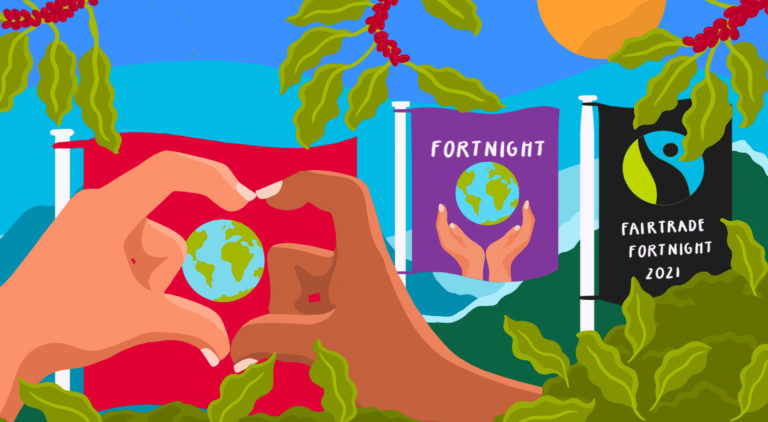 Fair Focus: Boosting supply chain climate resilience
Join us for a climate-special Fair Focus webinar this Fairtrade Fortnight! We're talking about Boosting Supply Chain Climate Resilience with industry experts from Co-op, Ben & Jerry's and Cafédirect. Be inspired into action by our panellists, who will discuss how to build sustainability into business supply chains. Hear directly from Fairtrade Africa about the realities for producers who are on the front line of the climate crisis.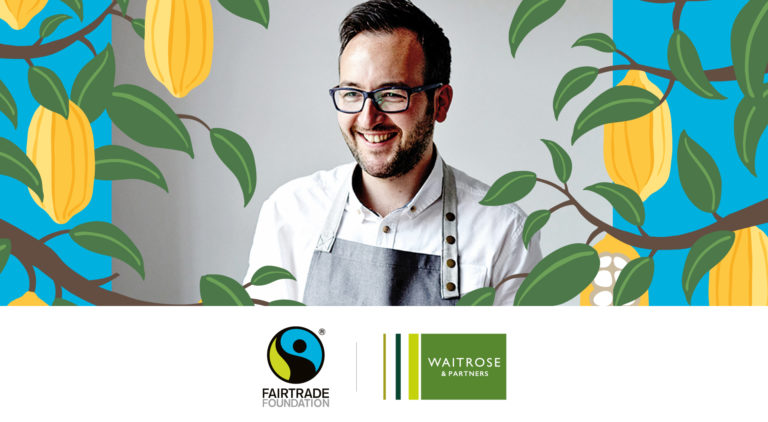 Bake Fairtrade Espresso Mocha Brownies with Waitrose and Will Torrent
Premiering at 6:30pm on 25 February, the Fairtrade Foundation and Waitrose are excited to share a virtual bake-a-long, run by award-winning patisserie chef and chocolatier Will Torrent. He will show us how to cook delicious Fairtrade Espresso Mocha Brownies step-by-step, and we'll also hear from Fairtrade cocoa farmer, Leocadie.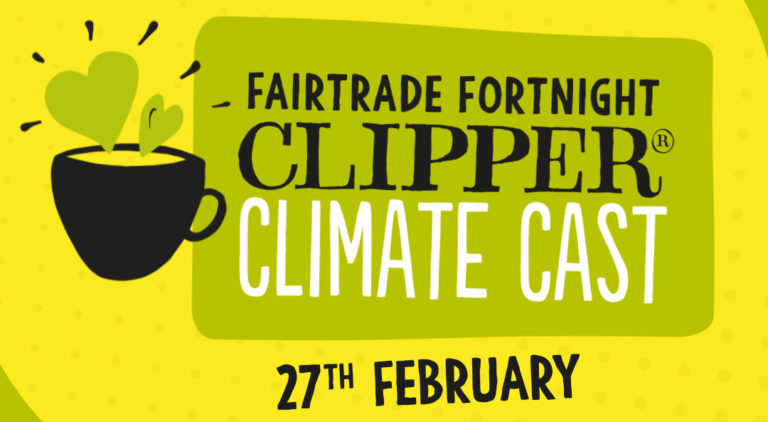 Clipper Climate Cast
Pop the kettle on Saturday morning and watch the Clipper Climate Cast on IGTV! The tea-rrific panel discuss the Clipper-Fairtrade partnership, how it's supporting producers and workers, and the benefits of organic agriculture. The fantastic line-up includes: Host Tess Ward, Clipper Tea gurus Mr Pinto and James Ikin as well as award-winning Wildlife photographer & Filmmaker Aishwarya Sridhar.
Enjoying the festival?
If you'd like to support Fairtrade farmers and workers on the front line of the climate crisis, we welcome your donation.
Thank you.