Now one of the largest Fairtrade certified co-operatives in India, Noble Ecotech counts more than 4,000 small farmers and their families amongst its members. It has a well-defined mission: to bring smallholder families closer to sustainable cultivation.
Number of farming families: 4,000 farmers in more than 70 villages
About Noble Ecotech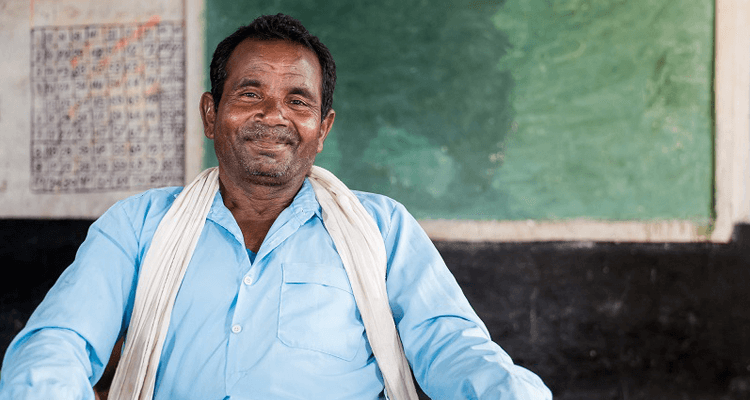 Noble Ecotech was founded in 2005 and became Fairtrade certified in 2011. It uses a range of organic and sustainable farming methods to try to cut production costs, whilst maximising productivity and potential returns for farmers. For example, using organic fertiliser rather than chemical fertiliser is cheaper for farmers and enables them to secure a higher price for their crop.
Fairtrade Premium
The Fairtrade Premium is an additional sum of money which goes into a communal fund for workers and farmers to use – as they see fit – to improve their social, economic and environmental conditions.
The farmers at Noble Ecotech have used the Fairtrade Premium for tools and inputs to make agriculture more efficient. This includes water tanks for people and for livestock, and drip irrigation systems, particularly important because several of the small villages have access to public water for only part of the day.
Other Premium projects have included provision of non-GMO seeds, distribution of other crop seed stock, creation of a bio-gas facility, payment of school fees, provision of school equipment and a medical check-up camp.
The farmers are also planning to use some of their Fairtrade Premium to create a Centre for Agricultural Training where they can benefit from training on better farming practices, including on the production of natural fertilisers and pest control agents.
Chatr Singh, Farmer in Noble Ecotech Co-operative says, 'before, we farmers had to buy seeds from local merchants every year and remain in debt to them. The Fairtrade certified co-operative that we are now members of, buys seeds in large quantities and sells to us farmers for a reasonable price. The co-operative buys all the cotton we grow and sells it for us, so that each farmer does not have to handle the sale himself.'
Where to Buy Fairtrade Cotton
Buying clothes made with Fairtrade cotton means that you are supporting cotton farmers around the world.