Join the Revolution! Each year in April, Fashion Revolution encourages us to ask our favourite brands, 'who made my clothes?'
Since the Rana Plaza tragedy 7 years ago, millions of people have joined Fashion Revolution to demand a fairer, more transparent industry. And brands are listening. To ensure they continue to listen and to create the permanent change needed to ensure we never see a tragedy like Rana Plaza again, we are asking people to join the Fashion Revolution and keep asking one simple question: Who Made My Clothes?
Have you ever wondered who made your clothes? How much they're paid, and what their lives are like?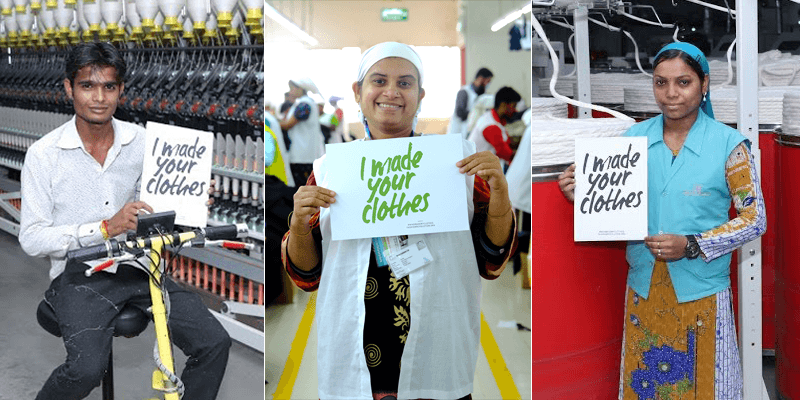 Our clothes have gone on a long journey before they hit store shelves, passing through the hands of cotton farmers, spinners, weavers, dyers, sewers and others. Approximately 75 million people work to make our clothes. 80% of them are women between the ages of 18 and 35.
However, the majority of the people who makes clothes for the global market live in poverty, unable to afford life's basic necessities. Many are subject to exploitation; verbal and physical abuse, working in unsafe and dirty conditions, with very little pay.
Use your voice and your power to change the fashion industry. Together we are stronger.

Unravelling the Thread: The Story of Fairtrade Cotton
This 12 minute film looks at some of the injustices faced by cotton farmers and garment workers in a complex supply chain and the ways in which Fairtrade seeks to address these issues.
> 5 Sustainable and ethical fashion brands you'll feel good wearing
> The True Cost of Fast Fashion
How to get involved
Fashion Revolution Week 2020 takes place from the 20th to the 26th April and you can get involved by asking brands Who Made My Clothes?
Send an email to a brand – use Fashion Revolution's easy template
Use your voice on Twitter – Tweet the brand #whomademyclothes
Post on Instagram – pick your favourite piece of clothing, snap a pic of the label and ask the brand #whomademyclothes?
Find out more about Fashion Revolution and their manifesto.
Keep in touch: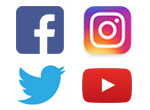 Support Fairtrade when you follow, share or like our social posts.

Find out what is happening in the world of Fairtrade from those who work with us, around the world.