This September, join us for Great Big Green Week (or Climate Fringe Week in Scotland), a celebration of the power we all have to take positive action on climate change.
Taking place just over a month before the vital UN Climate Summit COP 26, Great Big Green Week will be our chance to urge politicians to listen. To listen to the communities who did the least to cause the climate crisis, but are living with the worst effects.
The UK and other wealthy countries continue to benefit from a deeply unfair global trade system, which leaves many of the people who make our everyday products unable to earn a decent income, never mind adapt to climate change.
So during Great Big Green Week, join us and call for climate promises to be met, so that farmers and workers on the frontline of the climate crisis have the support and finance to invest in building more sustainable futures for their communities, and the whole planet.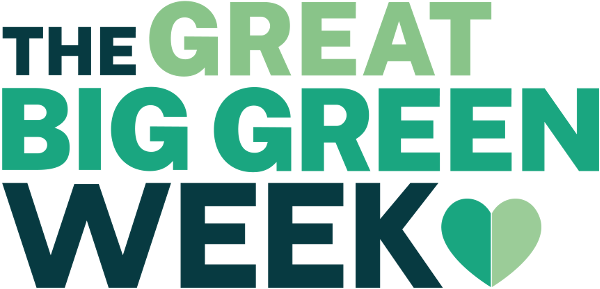 From asking your MP to get involved to organising an event, you will find supporting resources on the Fairtrade and Climate Justice section on the Resources Library.
Here are five ways to get started.
1. Find an event near you
We're taking part in Great Big Green Week as a member of the Climate Coalition, and dozens of other charities, campaign groups and businesses are joining in too.
There's going to be thousands of events, big and small, for you to enjoy and learn from. And that means we'll have lots of opportunities to spread the word about the need for a fair climate promise for farmers and workers facing the worst effects of the climate emergency.
Check out the Great Big Green Week website to find an event near you. Or if you are in Scotland, visit the Climate Fringe Week website.
2. Run your own event
Whether it's a virtual Fairtrade coffee morning, a nature walk in your local area or a school assembly, this is a chance to speak up for farmers and workers whose immediate future is under threat due to climate change and low incomes.
Here's a few examples of what Fairtrade campaigners are planning:
'We're linking up with our local Co-op to set up a stall in their store or just outside. Depending on what happens with the pandemic and relevant restrictions, we'll give out samples of Fairtrade bananas and chocolate, taking the chance to explain to shoppers all about the links between Fairtrade and the climate crisis.' Sid, Deal Fairtrade Town Group
'During a nature walk to celebrate Great Big Green Week, our Fairtrade group will share information available at certain sites about how farmers and workers are affected by the climate crisis, and what they are doing to adapt to the changing climate to secure their futures.'
'Throughout the day we'll be linking up with other local groups to highlight how we can work together for a more sustainable future. There will be things like tree planting , litter picking, wildflower gardening, green hairdressing initiatives, a repair shop, school eco-groups and so on.' Sue, North Somerset Fairtrade group
'During Great Big Green Week I'm organising a fashion show with a twist – the culmination of an upcycling project involving dozens of fair trade supporters around the UK: How Green Is Your T-Shirt.'
'The aim is to highlight the fact that the fashion industry has a carbon footprint bigger than France, Germany and the UK combined, and the how we can reuse and recycle our clothes to reduce our own impact. To find out more and get involved see the Fairtrade Yorkshire website.' Joanna Pollard, Chair of the National Campaigner Committee
Feeling inspired? The Climate Coalition have lots of special materials and resources to help promote your event, as well as opportunities to connect with others around the country getting involved. Find out more on the Great Big Green Week website, or the Climate Fringe Week website if you'd like to run an event in Scotland.
3. spread the word on farmers and workers fighting for climate justice
Whether you are planning to run an event or attend one, make sure the voices of Fairtrade farmers and workers are heard and join their call for climate justice.
Check out these short videos on the climate crisis' impact on farmers and workers. You can also read and share Fairtrade Africa's assessment of June's G7 conference. It's also a great explanation of why it's the responsibility of the wealthiest nations to finally deliver on a promised $100 billion fund to support communities feeling the worst effects of climate change.
You can also order our brand new campaign petition cards to share throughout Great Big Green Week. These postcard-sized leaflets explain why climate justice is so important for our Fairtrade global community, and what farmers and workers are challenging politicians to do at COP26.
4. sign the be fair with your climate promise petition
Tell politicians coming to Glasgow for the COP26 climate summit it's time to listen to Fairtrade farmers and workers.
1.8m Fairtrade producers have put their names to a letter calling on politicians to invest in the solutions to climate change they are
already pioneering.
Sign the petition to support Fairtrade farmers and workers' letter.
5. Download your Schools Action Pack for COP26
Schools can take action to help in the fight against climate change right now. The Fairtrade Foundation has come together with many other organisations across the UK to produce a fantastic pack of learning resources to support schools to get involved with COP26. Find out more about the COP26 Pack here.
The full pack will be available by 1st September 2021, in time for Great Big Green Week, and includes contributions from WWF, The Climate Coalition, Oxfam, Global Action Plan, Christian Aid, Soil Association, Ashden, Young Climate Warriors, ZSL, Let's Go Zero and InterClimate Network.
Included within this pack are all the resources you will need to introduce the significance of climate change, COP26 and the role of schools in shaping the future, with age-appropriate resources provided for different age groups from 7-16.
Please send any questions about getting involved in Great Big Green Week to hello@fairtrade.org.uk and we'll be happy to help.