As Autumn sets in it is time to trade our summer ice creams for something a bit more warming.
This Autumn, we are asking you to bake some gingerbread and sell it at your local Christmas Fayre to help us raise money to bring Fairtrade to more farmers and workers. With your help we can challenge unfair trade and ensure farmers can feed and educate their children and look forward to an independent future.
The many different spices in gingerbread are grown by Fairtrade farmers in India, Sri Lanka, Madagascar and beyond.
Super Simple Fairtrade Gingerbread recipe
Ingredients
300g plain flour
1 tsp bicarbonate of soda
2 tsp Fairtrade ground ginger (for a milder taste use 1 tsp)
1 tsp Fairtrade ground cinnamon
1 tsp Fairtrade ground nutmeg
1 tsp Fairtrade vanilla
100g Fairtrade brown sugar
125g unsalted butter
2 tbsp Fairtrade honey
1 tbsp Fairtrade golden syrup
1 pinch of ground cloves (optional)
Zest of 1/2 orange (optional)
Icing Ingredients
100g Fairtrade icing sugar
2 tsp warm water
Method
Pre-heat your oven to 180°C.
In a large bowl mix the flour, bicarbonate of
soda, ginger, cinnamon and nutmeg (optional
cloves and orange) then make a well in the centre.
In a medium pan combine the vanilla, brown sugar, butter, honey and golden syrup. Place on a low heat and stir until a smooth syrup forms.
Pour the syrup into the well in the centre of the mixing bowl and stir until combined into a soft dough. Then put the dough in the fridge to cool for 1 hour.
When cooled, roll the dough on a flat surface using a rolling pin until it is roughly 4mm thick. Then use either the cut-out stencils provided or a cutter to make your gingerbread shapes.
Place your gingerbread on a baking tray and cook for 8 minutes until golden brown.
Once cooked leave them to cool and make the icing by mixing the icing sugar with warm water and stirring until smooth.
Finally, decorate your gingerbread with icing and your favourite Fairtrade treats!
If you are a school planning your bake sale, we have lots of resources available to download from the Fairtrade Schools website including an assembly plan, board game, event poster and stencils.
If you're just a keen baker and want to help us 'Bake a Difference' by raising money for the Foundation – thank you! If there's anything you want to know about your donation or the Fairtrade Foundation's work, please get in touch on 020 3301 5041 or email fundraising@fairtrade.org.uk.
Ways to pay in your fundraising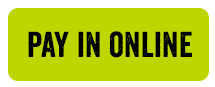 Or you can send a cheque to:
FREEPOST RTZT-ACTL-BCGR
The Fairtrade Foundation
5.7 The Loom
14 Gowers Walk
London, E1 8PY