Whether it's running a marathon, abseiling down a building or challenging yourself to drink only Fairtrade tea for a year, if you want to go the extra mile for Fairtrade we're right behind you every step of the way!
Fundraising for Fairtrade means that farmers and workers can get a fairer deal for the food they work so hard to produce. So use your imagination, and be as ambitious as you like (but remember, safety first!). Here are some ideas to get you started:
Fun runs, hikes, swims and bike rides are great ways keep fit and raise money for your favourite cause
Living Fairtrade for a day – see how much of your daily routine you can make Fairtrade!
Wearing a banana costume to work, school or uni every day for a week
Only eating Fairtrade chocolate for a year (yes really!)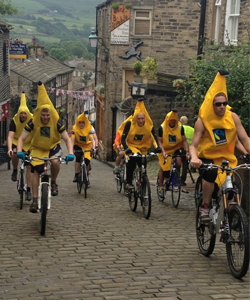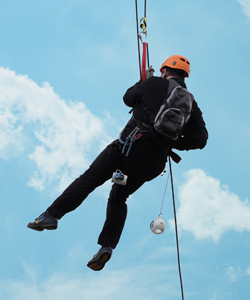 You can use our handy sponsorship form to keep track of your donations. We also recommend setting up a page on JustGiving or Virgin Money Giving.
If you'd like resources to help promote your challenge, take a look on our campaign materials for t-shirts, badges and other merchandise.
Keep in touch! Drop an email to fundraising@fairtrade.org.uk to let us know about your challenge – we'd love to hear from you!