The profiles below provide the details of academic staff who have a research interest related to Fairtrade. The below staff are happy to be contacted by participants enrolled on the Fairtrade University and College Award programme.
Dr Matthew Anderson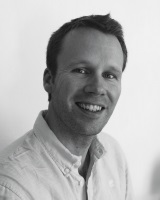 Senior Lecturer in Business Ethics at Portsmouth Business School, University of Portsmouth
Matthew Anderson is a Senior Lecturer in Business Ethics at the University of Portsmouth. He received his PhD in Social and Economic History from the University of Birmingham. He was the Co-convenor of the 2018 Fair Trade International Symposium. Matthew's research interests focus on the intersection between civil society and business. His main research outputs, to date, have investigated the role of the Fair Trade movement and have explored the key drivers behind the mainstreaming of an alternative business model. He is currently investigating the role of civil society advocacy as a driver of political and regulatory change in relation to Fair Trade and Circular Economy.
Areas of expertise
Business Ethics, Corporate Social Responsibility, Circular Economy, Fair Trade, Social Enterprise
Recent Publications
Anderson, M. (2018) 'Fair Trade and Consumer Social Responsibility: Exploring consumer citizenship as a driver of social and environmental change', Management Decision, 56 (3), 634-651.
Anderson, M. (2015) A History of Fair Trade in Contemporary Britain: From civil society campaigns to corporate compliance. London: Palgrave Macmillan.
Dr Mark Dawson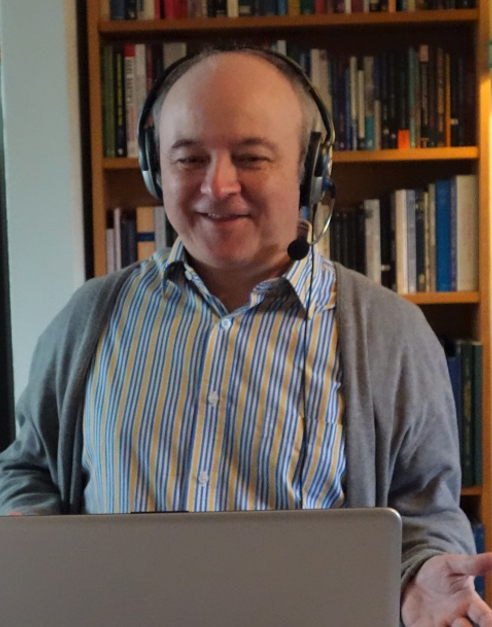 Lecturer in Religion, Philosophy and Ethics at York St John University
Mark Dawson worked in retail management and in local government before returning to academia to research the connection between Fair Trade and religion. His PhD at the University of Leeds looked at support for Fair Trade carried out by churchgoers, examining both the nature of the activity and the ways in which it is linked with their faith. Mark is currently planning a project that will examine the potential of action for Fair Trade is promoting cohesion between diverse sectors of the community. He is the Chair of the National Campaigner Committee of the Fairtrade Foundation and has previously served as the Coordinator of Fairtrade Yorkshire and York Fairtrade City.
Areas of Expertise
Public theology; Christian ethics and public life; theology/religion and the environment; religion and social action; religion and international development; religion and globalisation
Recent Publications
Dawson, M. (2020) Justice and demonstrating Christian principles: why churchgoers support Fair Trade. The Expository Times 131:8, 348-357
Dawson, M. (2019) Church Action for Fair Trade as Public Theology: Learning from the Experience of the Mainstreaming of Fair Trade in the United Kingdom. International Journal of Public Theology 13:1, 55-71
Dr Smirti Kutaula
Senior Lecturer in Human Resource Management at Kingston Business School
Smirti Kutaula's research interests include Fairtrade, social enterprises, ethical consumption and sustainability. Smirti was awarded the Staff Social Entrepreneur Award in 2017, Celebrate Enterprise, an annual event which celebrates and raises the profile of enterprise and entrepreneurship across the university. She was awarded as a Green Gown Award finalist in the Staff Sustainability Champion category in 2018 for her teaching, learning and research initiatives in the area of Fairtrade and Ethical consumption. Smirti has published research in leading management journals such as Journal of Business Ethics, Management Decision, International Journal of Human Resource Management and Human Resource Management Review.
Area of expertise
Sustainability; Fairtrade consumption, Emerging markets
Recent Publications
Gillani, A., Kutaula, S., Leonidou, L. C., & Christodoulides, P., (2019). The impact of proximity on consumer fair trade engagement and purchasing behavior: the moderating role of empathic concern and hypocrisy. Journal of Business Ethics, 1-21
Gillani, A. and Kutaula, S., (2018). An introduction to special issue: sustainability and ethical consumerism. Management Decision, Vol. 56 No. 3, pp. 511-514
Join the Directory
To join the Directory, please complete an application form (download) and send to university@fairtrade.org.uk.
N.B. Joining the directory fulfils criterion RC007 of the Fairtrade University and College Award.
Fairtrade Research for Learning Agenda 2021
The aim of the Fairtrade Research for Learning Agenda is to share topics and research questions of practical relevance for Fairtrade. Click here to discover the research priorities which are not yet covered by ongoing research and for which Fairtrade International does not have the resources to invest.
If you are a researcher and you are working on, plan to work or have interest on these topics, Fairtrade International are interested to hear from you. Please get in touch at impact@fairtrade.net. If you are a student, kindly first consult the Fairtrade International student research policy.