Coffee is one of the world's most popular beverages. In the UK, we drink approximately 95 million cups of coffee per day, it is a lucrative multi-billion pound business. However, a closer look at the supply chain shows coffee is a complex and often an unfair affair for the person behind every bean – the farmer. Fairtrade drives a fairer, more sustainable way of trading.
1. Fairtrade came about in response to the struggles of Mexican coffee farmers following the collapse of world coffee prices in 1988.
2. Cafédirect was the first major Fairtrade brand to be launched in the UK in 1991, and paved the way for working directly with suppliers. 25 years on, they still have direct relationships with their growers.
Find out more about Cafédirect
3. Fairtrade currently works with 795,000 coffee farmers across 30 countries. Colombia is the largest producer of Fairtrade coffee.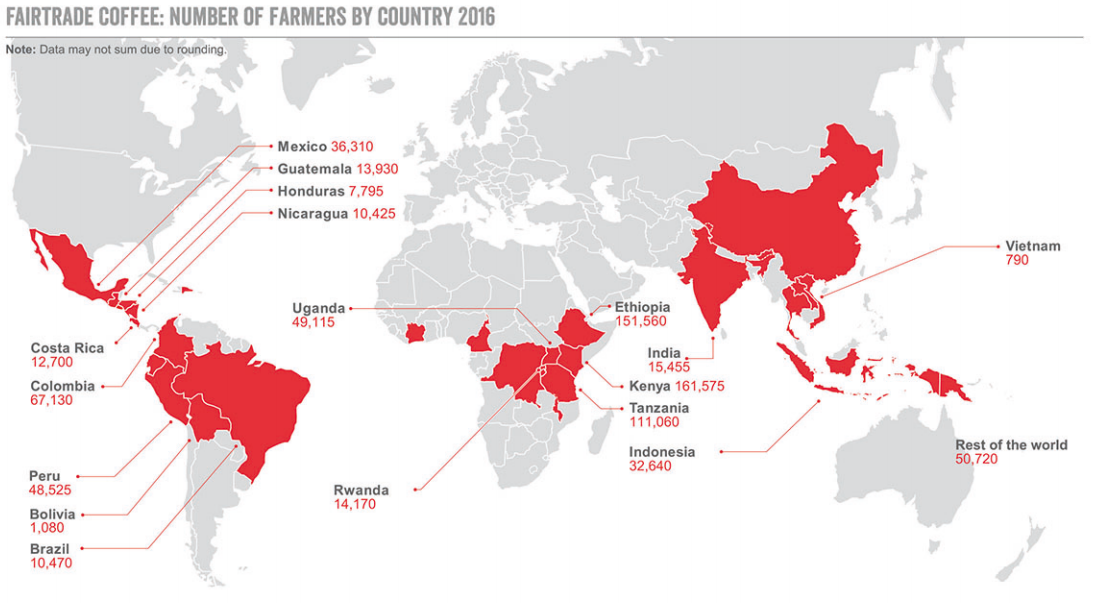 4. An average coffee farmer lives on £1.37 a day. With Fairtrade, farmers receive the Fairtrade Minimum Price, which aims to cover costs of production and act as a safety net when market prices fall below a sustainable level. If the market price exceeds the Fairtrade Minimum Price level, then farmers receive the market price. Over the last six months, the Fairtrade Minimum Price of coffee has been higher than the market price, showing the important role Fairtrade plays.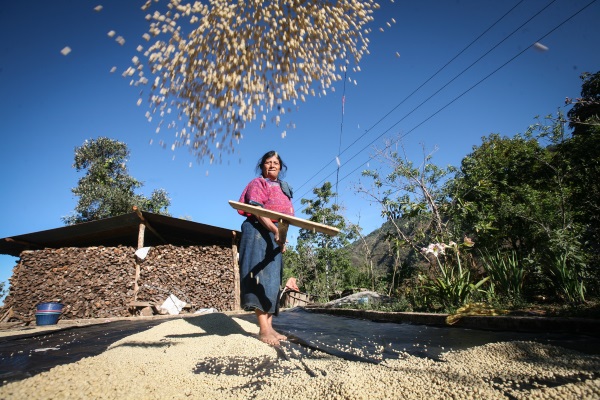 CODECH, Fairtrade-certified coffee producer in Guatemala, ©Sean Hawkey
5. In 2016, coffee farmers earned an estimated £65.9 million in Fairtrade Premium, on top of the Fairtrade Minimum Price (or market price). The Fairtrade Premium goes into a communal fund for workers and farmers to use – as they see fit – to improve their social, economic and environmental conditions.
6. Coffee farmers spend at least 25% of the Fairtrade Premium to enhance productivity and quality. Over the last three years, Fairtrade-certified coffee products have won 28 Great Taste Awards.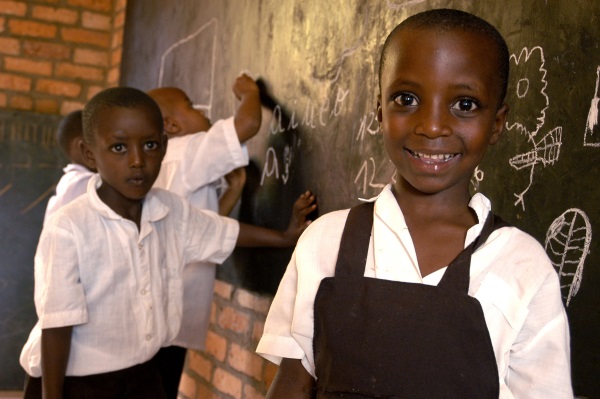 Kizi nursery school, Abahuzamugambi Co-op, Rwanda
7. Fairtrade coffee farmers cultivate coffee on more than 1 million hectares worldwide producing an estimated 541,250 tonnes of coffee. 183,780 tonnes of this coffee is sold on Fairtrade terms and 57% of this coffee is certified organic.
8. Volatile international prices and climate change are the biggest challenges facing coffee farmers. Fairtrade companies such as Percol go the extra mile to help farmers in Guatemala combat effects of heavy rainfall.
Find out more about Percol's work with Fairtrade in Guatemala.
9. In the UK, Fairtrade coffee accounts for nearly 25% of total coffee sales – and the appetite for fairly traded coffee is growing.
10. A study by Harvard University found that Fairtrade led to higher prices and incomes for coffee farmers in Peru, Guatemala and Nicaragua.
Read the Harvard University study (pdf)
Find out more about coffee production and the impact of Fairtrade on farmers.
Last updated: September 2018
Next Steps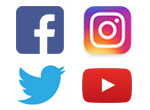 Support Fairtrade when you follow, share or like our social posts.

Sign up to email updates from Fairtrade to hear about products, petitions, competitions and more.
you might also like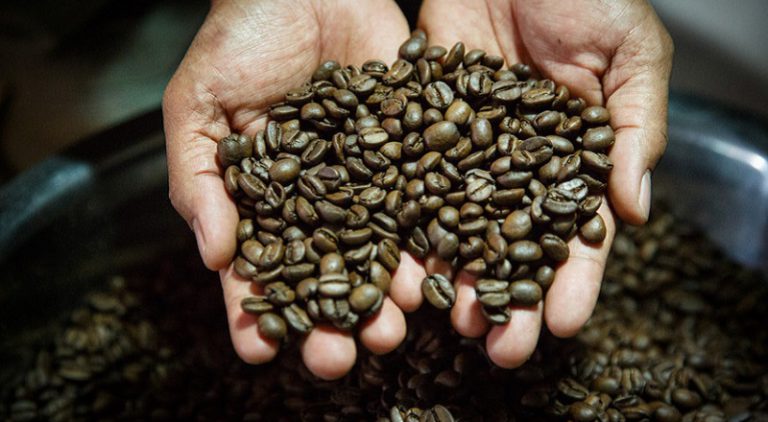 Is the Coffee Industry Guilty of Exploitation?
12 September, 2018
The price for Arabica coffee beans has plummeted in recent weeks to below production costs, jeopardising the livelihoods of 25 million coffee farming families worldwide. Peter d'Angremond of Max Havelaar Foundation discusses the impact of the price crash and what we must do now to protect coffee farmers.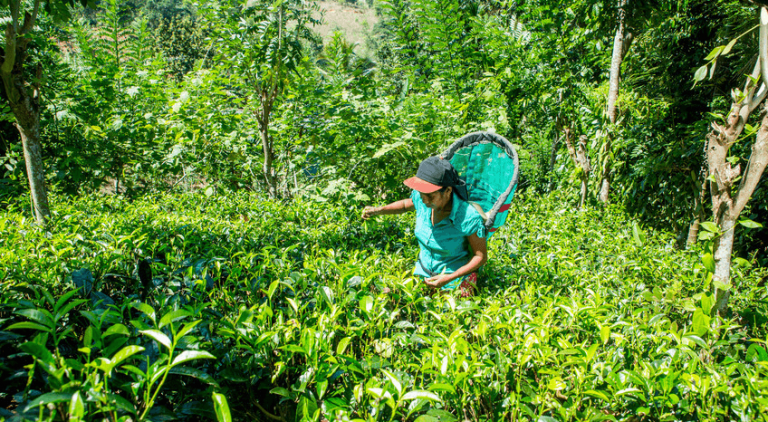 5 ways Fairtrade farmers help protect flora and fauna
20 May, 2020
Tackling climate change is at the heart of the fair trade movement, as it threatens the livelihoods of those we are working to protect.