by Heather Nicholson
Whether you're looking to gradually introduce more plant-based foods into your diet, already vegan, or one of the ever-increasing number of people who have committed to Veganuary (we're impressed!), there are plenty of choices to go vegan and Fairtrade! Here are 10 fantastic Fairtrade and vegan products to get you started.
1. Ben & Jerry's Chocolate Fudge Brownie Ice Cream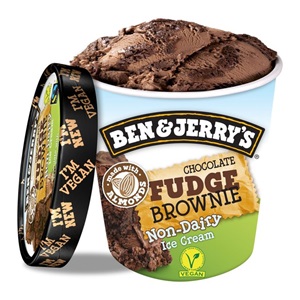 It's heaven in a pot for chocolate lovers and the ultimate proof that vegan ice cream is just as good as the dairy original. Also look out for Ben & Jerry's non-dairy Peanut Butter and Cookies and Coconutterly Caramel'd, both flavours dangerously easy to find at your local shops. A tub or two (cough, ten) will safely see you through the January blues.
Where to buy: most major supermarkets, see Ben & Jerry's list of stores
2. Zaytoun's roasted chilli almonds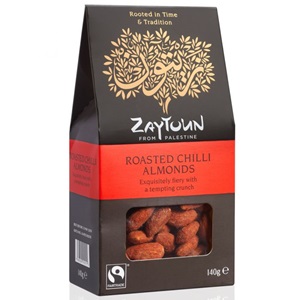 These speciality Om al-Fahem almonds from Palestinian growers have been slowly roasted and tumbled in a chilli seasoning to create a perfect snack. These Fairtrade almonds are named after Om al-Fahem, the ancient village where this large, crunchy variety originated. Picked and shelled by hand, they are harvested in late summer and sun-dried so they're full of the season's sweetness.
Where to buy: Zaytoun's Roasted Chilli Almonds from Traidcraft
3. Quinola's black, red and pearl quinoa
Quinoa is so nutritious that NASA feeds it to astronauts on deep space missions. Rocket fuel your day with Quinola's organic grains grown by Fairtrade farmers in Peru. Choose between dried grains or microwave ready packets of pearl, red and black quinoa.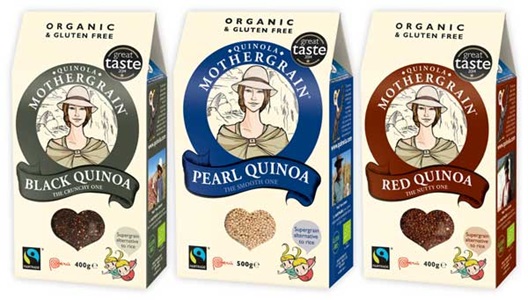 Where to buy: Quinola from Ocado, Quinola from Morrisons, Quinola from Abel & Cole, see all Quinola stockists
4. Ma's Happy Life Kitchen Fairtrade Coconut Milk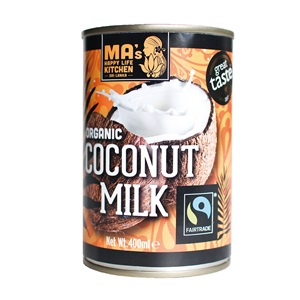 Sourced from small scale farmers and processed in the heart of Sri Lanka, Ma's Fairtrade Coconut Milk is 100% Organic and an excellent base for vegan desserts such as banoffee pie or savoury dishes such as rich and creamy curries.
Where to buy: Ma's Coconut Milk from Ethical Superstore
5. Fairtrade Spices!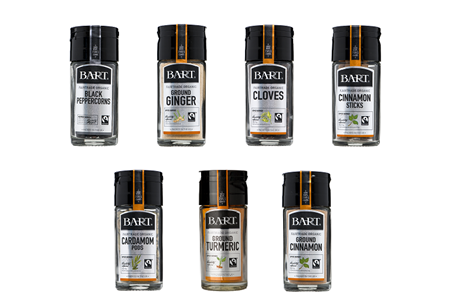 If you're switching to a vegan diet, or introducing more plant-based meals into your life, get creative with spices to make your new recipes sing! Luckily there are plenty of high-quality Fairtrade spices available. Look out for Bart and Steenbergs.
Try making a coconut curry with Ma's Happy Life Fairtrade coconut milk, Fairtrade turmeric, salt and pepper; for inspiration here's Melissa Hemsley's Quick Coconut Lentils with Picked Onion.
Buy Fairtrade spices from Bart
Steenbergs' Fairtrade spice collection
6. Pico – luxury chocolate that's vegan and organic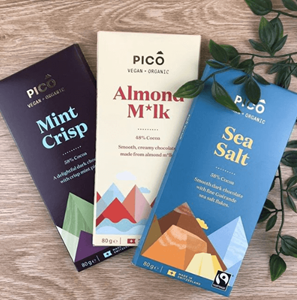 Pico's entire range of quality chocolate is vegan, palm-oil free, organic and Fairtrade. They source their high-quality cocoa beans from farming organisations in Central and South America, which is then passed to master chocolatiers in Switzerland. Look out for fun flavours such as m*nt crisp, salted caramel and coconut m*lk.
Buy Pico from these selected stores
7. Co-op Fairtrade Carmenere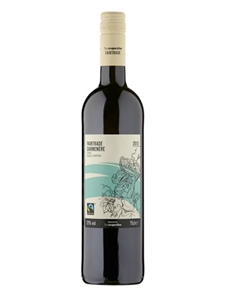 This Carmenere is soft, yet rich, with a berry mocha richness. Unusually for this neck of the woods, many of the small vineyards that grow the fruit for this wine are owned by women.
Where to buy: Co-op stores
8. Seed & Bean vegan collection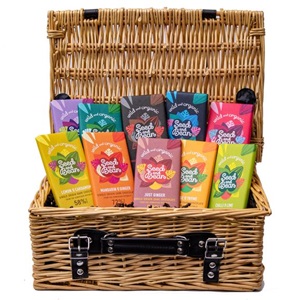 Seed & Bean have a drool-worthy collection of vegan chocolate full of exciting flavours such as Chilli & Lime, Coffee Espresso, Aromatic Fennel and Mandarin & Ginger to name just a few. Organic, Fairtrade and wrapped in compostable packaging, these bars fit neatly into our less plastic, shop ethical aspirations.
For a real treat, try their hamper filled with an indulgent 12 vegan chocolate bars.
Buy Seed & Bean from their online shop
8.5 Yet more vegan Fairtrade chocolate
Chocolate and Love – order from their online store 
Divine Chocolate – organic and vegan range – order from Ocado
Vego chocolate bar – order from Holland & Barrett
Plamil's dairy free milk chocolate – order from their online store
Tony's Chocolonely dark almond sea salt bar – order Sainsbury's
Cocoa Loco – order from their online store
9. Propercorn Sweet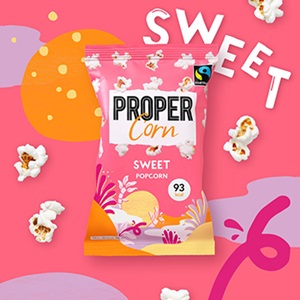 Did you know that the lovely guys at Propercorn tested 5 types of sugar before choosing Fairtrade raw cane sugar?
Where to buy: Propercorn from Waitrose, Propercorn from Ocado, Propercorn from Sainsbury's and other major retailers
10. Vegan fudge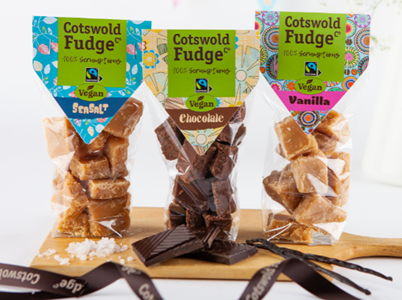 Cotswold Fudge Co make their deliciously creamy fudge by hand in the Oxfordshire Cotswolds. Check out their sea salt, chocolate and vanilla flavoured non-dairy fudge.
Buy vegan fudge from Cotswold Fudge Co 
You might also like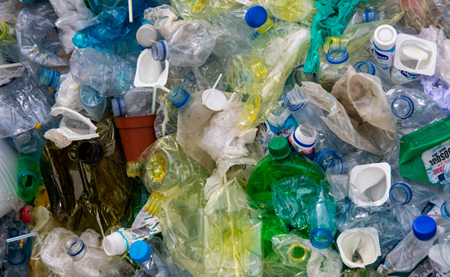 7 Fairtrade Switches to cut your plastic use
18 November, 2019
Take the standard supermarket product. We buy it, consume it, discard it. But we all know that a product's life is longer than that. Fairtrade works to shed light on what happens before you buy a product but what happens after you discard it matters too.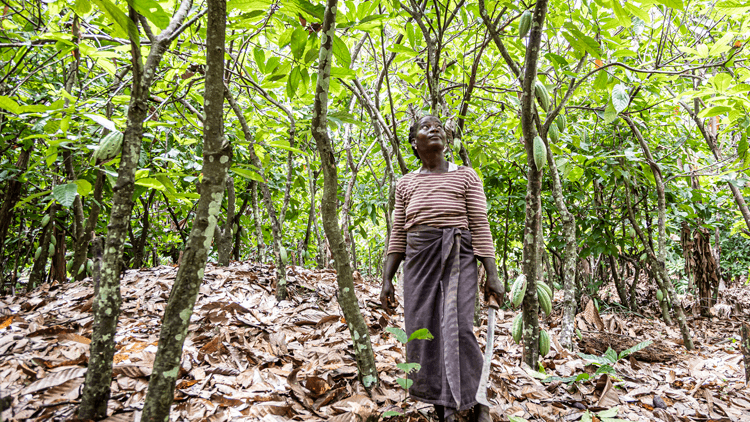 There is no Climate Justice without Trade Justice
24 February, 2020
Fairtrade is known for its work protecting farmers and workers around the world from exploitation. What many people don't realise is that our work on trade and economic justice is urgently required to bring about climate justice.