From food sharing apps to tasty leftovers, there are plenty of ways to combat food waste at home.
The UN estimates that a third of the world's food is wasted while one in nine people remain malnourished. While larger supermarkets and manufacturers are committing to halving their waste, tackling our own leftovers at home can be a more difficult task.
With that in mind, we asked our Facebook followers about their top tips for reducing food waste.
Shop Smart

"If you're buying something that's part of a 'buy one get one free' offer, please get the extra one even if you don't need it, and put the spare in the supermarket's foodbank collection. It means the foodbank doesn't have to buy it." – Kate Heusser
"Best tip I have for reducing food waste in the home is to shop for food for no more than the next 48 hours then all the food you have bought gets eaten there and then as opposed to buying food for a week or two and chucking half of it away." – David Parkinson
Freezer Friendly
"You can freeze fresh herbs and crumble them, still frozen, into soups and dishes." – Kate Heusser
"Use misshapen veg and fruit. Use by dates are not set in stone – most can be extended. Freeze leftovers and look at special offers to see if they can be frozen." – Val IIes
Lovely Leftovers
"Serve smaller portions at mealtimes with the option of second helpings if people want some more. Then any leftover food can go from saucepan to fridge or freezer rather than in the bin." – Ann Hesket
"Only buy what you need and not what you think you might be saving. Re-use all leftovers…there are numerous recipes & ideas online…and then freeze them for later." – Eliz
Growing Gardens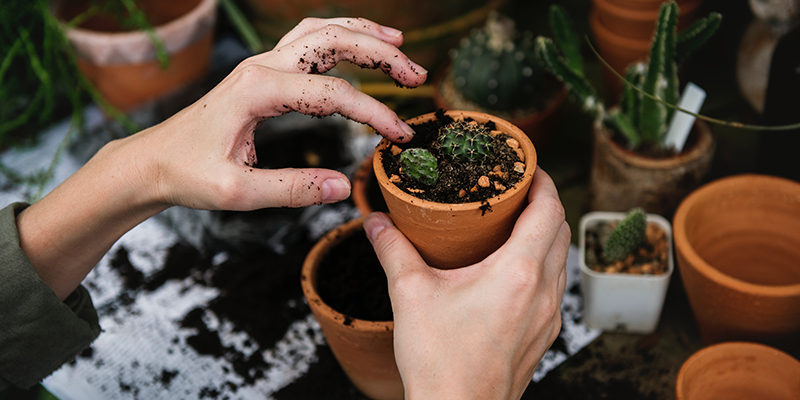 "A lot of our waste food goes to chickens in our back garden which convert it into eggs." – Julian Townsend
"We have a compost heap in our garden. Our food waste goes straight in at the end of the day." – Kathy Richardson
Amazing Apps
"Contact FareShare and get involved." – Jen Doragh 
FareShare redistributes surplus food to charities that turn it into meals. Find out more about FareShare
"I recently joined OLIO which is all about sharing food you would otherwise throw away." – Brian Smith
Olio connects neighbours with each other and with local shops so surplus food and other items can be shared, not thrown away.
Find out more about Olio's site

Beauty Basics
"I turn my Fairtrade coffee grounds into an energising body scrub! There are lots of simple recipes online and it's really easy to make." – Susannah (@organicbeautydiary)
If you have any more tips to reduce food waste we'd love to hear from you. You can tell us on social media.
You might also like