by Paivi Vahvelainen
One of the hardest things about Covid-19 has been that we haven't been able to see our family and friends. With social distancing still in place, and some of our loved ones living in self-isolation, why not lift their spirits with a special Fairtrade delivery.
During lockdown, we've had to think much more creatively about how to celebrate birthdays and anniversaries. With this in mind, we've chosen a selection of Fairtrade gifts you can buy online that are guaranteed to brighten someone's day.
As well as cheering up a loved one, all of the gifts below support producers around the world during these challenging times.We've relaxed the rules on using the Fairtrade Premium, so farmers and workers can spend it on PPE, soap and hand sanitisers as well as food parcels and cash to support farmers and their families. In Colombia, Fairtrade banana farmers have contributed towards an emergency Covid-19 testing centre set up by the local university. Sports ball producers in Pakistan have sewn face masks for their communities from cotton reserves in their factories. In Peru, coffee co-operatives are providing food supplies to the elderly and most vulnerable in their communities.
The current global pandemic has shown us that we are much more connected and reliant on each other than ever before. Show your support for our global community by choosing to send a Fairtrade gift for your next occasion.
M&S Fairtrade Flowers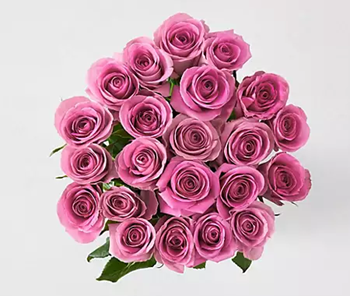 Delight a loved one with this wonderful bouquet containing 22 Fairtrade pink roses. Take advantage of their free delivery.
Order a bouquet of roses from M&S
Fairtrade Coffee Hamper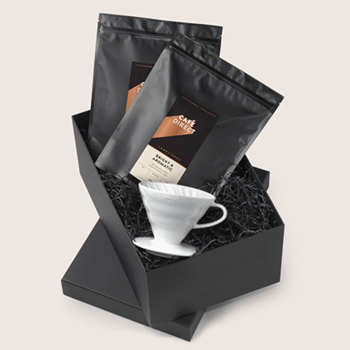 Cafédirect offers a subscription service of fresh, high quality coffee from around the world delivered direct to your home. Either choose the hand-picked gift subscription as a perfect luxury treat for someone special, or simply treat yourself!
Order a Fairtrade coffee hamper from Cafédirect
Ben & Jerry's Ice-Cream Delivery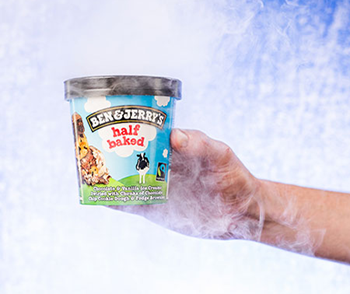 With summer approaching, there's no better treat for yourself, or your sweet-toothed friends, than Ben & Jerry's ice-cream. You can now get your favourite Fairtrade ice-cream delivered straight to your house! There are lots of dairy and vegan options to suit all taste buds.
Check out Ben & Jerry's instant delivery options
4. For tea-addicts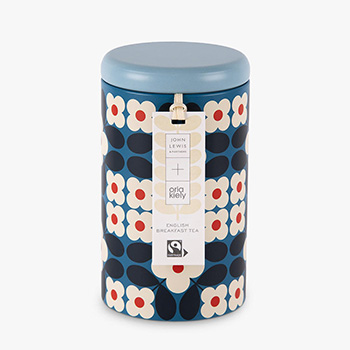 Any serious tea lover would be delighted to receive this beautiful tin of Orla Kiely Fairtrade English Breakfast Tea.
Order a beautiful tin of Fairtrade tea from John Lewis
5. Relaxing maca mask for busy bees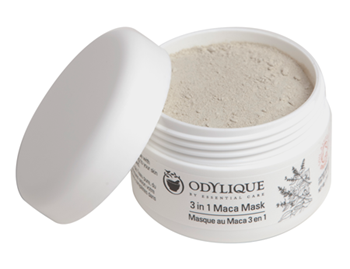 During the current pandemic self-care has become increasingly important. Why not to treat your friend to this lovely organic face mask made with Fairtrade sugar? It would make for a wonderful weekly relaxation time. It's vegan and organic, and comes in a recyclable jar.
Order Odylique's organic face mask
6. Traditional handmade fudge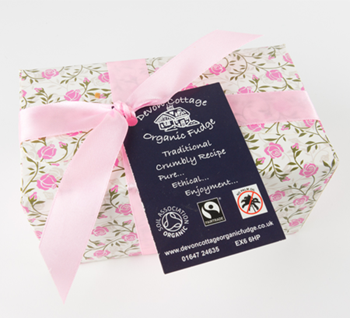 This Fairtrade melt-in-your-mouth fudge from Devon would make a delightful present. Choose your own selection of flavours, such as rose, coffee, lavender, ginger, sea salt and fennel, then pick a style for the box and add a personal message, which the lovely team will hand write on a gift card for you.
Order a box of traditional handmade fudge
7. Seed and Bean Truffle Hamper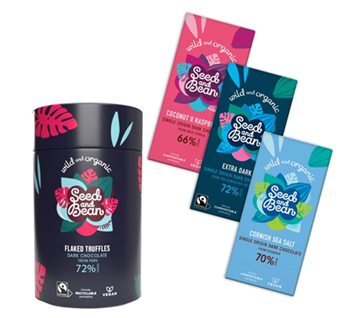 Who doesn't love Seed and Bean organic and Fairtrade chocolate? You can choose truffles, milk or vegan chocolate for the gift hamper.
Order a Seed and Bean chocolate hamper
8. Organic and Fairtrade hand balm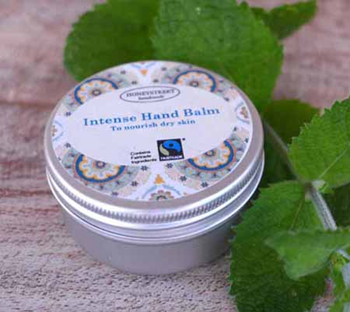 This gorgeous smelling hand balm is made with Fairtrade shea butter and beeswax. It's made by hand with natural ingredients and scented with essential oils. None of their products are tested on animals and this hand balm is plastic-free.
Order Honeystreet Handmade's intense hand balm
9. Exotic Fairtrade beer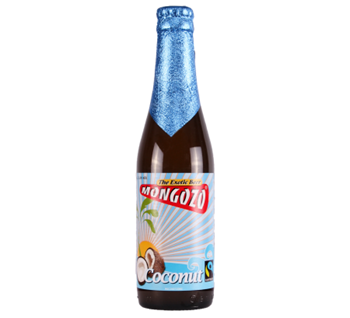 With the long summer days approaching, this Fairtrade beer would make a refreshing gift. Choose from banana, coconut or mango flavoured beer.
10. Fairtrade sweets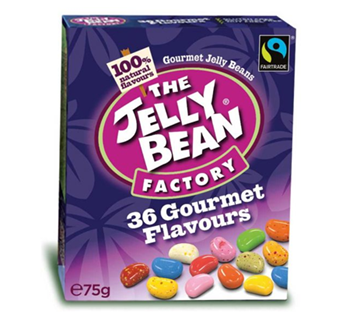 These Jelly Bean sweets are made with Fairtrade sugar and they would be a sure winner for any young child (or youthful grown-up!).
Order the Jelly Bean Factory's jelly bean mix
11. Adorable clothing for children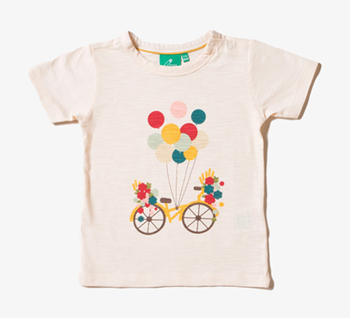 All Little Green Radicals clothes are made with Fairtrade cotton and their collection of children's clothing is just gorgeous. This t-shirt would bring a smile to any little girl or boy's face.
Browse Little Green Radicals children's clothes
12. Striking Fairtrade Gold jewellery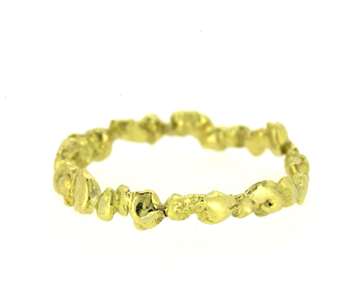 If your loved one has a special birthday or anniversary coming up, take a look at Rock Hound's Fairtrade goldrush jewellery range. Rock Hound creates each gold 'nugget' by hand in their East London studio. They care deeply about responsible sourcing and each step of their supply chain is fully traceable.
Browse Rock Hound's Fairtrade gold range
13. Vegan, Fairtrade canned wine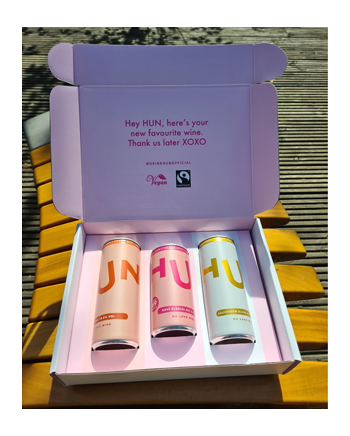 Newly launched, HUN wines offer quality Fairtrade and vegan wine in a can. HUN sources their wine from vineyards in the renowned Stellenbosch region of South Africa. Their collection features a pale rosé, a low calorie sparkling rosé and a Sauvignon Blanc.
Order a selection of HUN wines
15. Cocoa Loco Box of Gorgeousness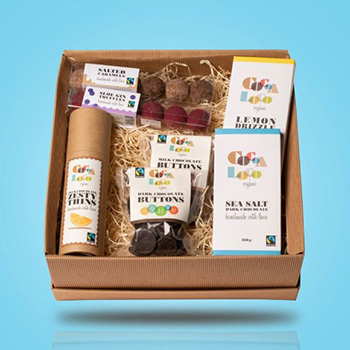 Cocoa Loco's luxury ethical gift boxes are packed to the brim with some of our Fairtrade favourites. The cocoa beans for their chocolate come from the Dominican Republic, from a community of small-scale growers who are supported and certified by Fairtrade.
Order a Cocoa Loco gift box from their website
Read more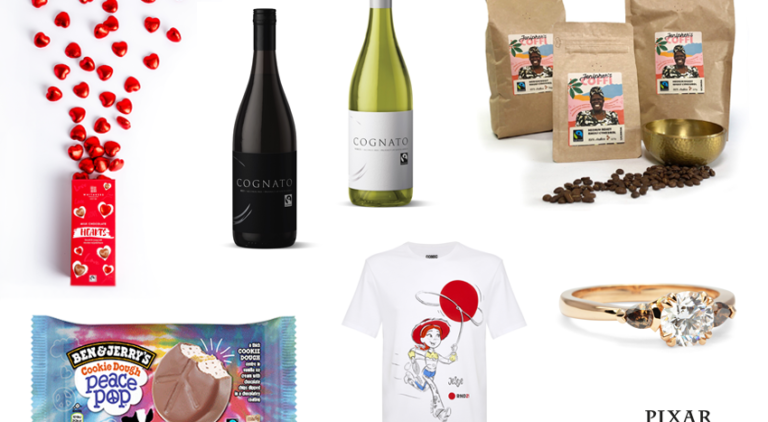 7 exciting new Fairtrade products to try
4 February, 2021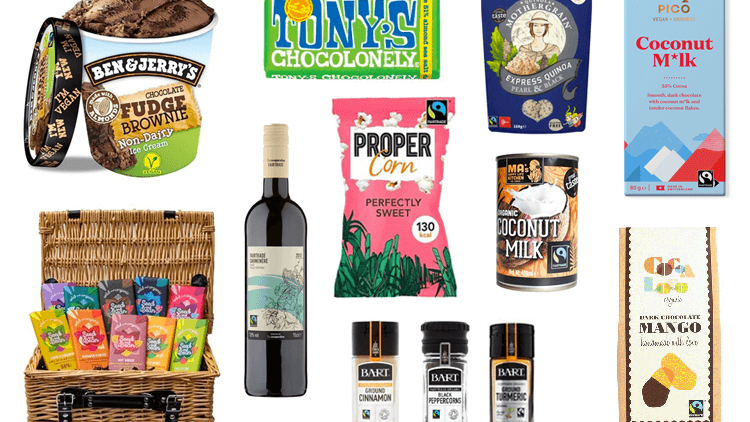 10 Fairtrade products you didn't realise were vegan
2 January, 2020