Each gift listed here is Fairtrade certified, whether it's a unique spin on a classic festive feature, or an extra special Christmas item which will make your Christmas stand out.
1. Old Hamlet Fairtrade Spice Mix for Hot Mulled Cider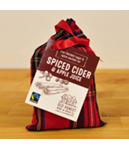 Old Hamlet's iconic calico bags with Fairtrade sugar and spices for mulling cider are based on family recipes cooked up in the mid-1970s. Old Hamlet hand blends its authentic mulling cider spice mixes using Fairtrade ingredients at its factory in North Yorkshire. They are simple to use and make delicious mulled cider for those cold winter months, or you can use them to flavour non-alcoholic punch at seasonal parties. A great party gift, stocking filler, or treat for yourself. They also have a Fairtrade spice mix for mulled wine and hot toddy.
Where to buy: Buy on the Steenbergs website
2. Arena Flowers Bouquet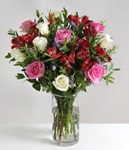 Give your home a festive feel with colourful bouquets from Arena. Weaving Fairtrade roses into their winter selections, this is a stunning gift for family, friends and colleagues, and an elegant way to decorate your home. The vast majority of roses sold in the UK are grown in Kenya. Fairtrade has supported hundreds of women and their families in Kenya through gender empowerment programmes, maternity clinics and education; all established with support from the Fairtrade Premium.
Where to buy: Visit Arena Flowers
3. Odylique 3-in-1 Maca Face Mask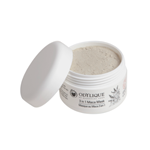 Turn your beauty regime Fairtrade. Odylique have a lovely range of Fairtrade products, like this deep cleansing mask, made with green and white mineral clays to cleanse, detox and replenish. Organic and Fairtrade sugar cane and organic oats gently exfoliate to reveal smooth, soothed and beautifully polished skin while maca further revitalises with essential amino acids and minerals. A perfect gift for friends, or why not treat yourself in time for all those Christmas parties!
Where to buy: on the Odylique website
4. Co-op wines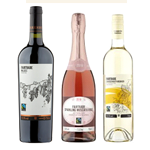 As the world's largest Fairtrade wine retailer, the Co-op has something for everyone, including a pleasant, floral Chardonnay-Viognier blend from one of the Co-op's oldest wineries, an intense red from Bosman Adama and a fruity fizzy rosé Moscato. Sourced from Fairtrade vineyards in South Africa, Chile and Argentina, hundreds of farmers and workers have benefited through projects funded from the additional income they earn through Fairtrade.
Where to buy: Co-op Stores – find your local Co-op
5. Cocoa Loco Milk Chocolate Fairies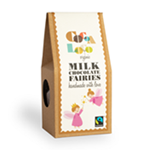 Cocoa Loco are our go to for quirky treats that put a fun spin on the classics. They wowed us this Easter with their Lemon Drizzle egg and their Christmas treats are promising to be just as delicious, getting us all going loco for cocoa. These magical fairies are made from smooth and creamy 37% milk chocolate. As always, organic, Fairtrade certified, palm oil free and handmade with love.
Where to buy: Cocoa Loco website
6. Harriet Kelsall Bespoke Jewellery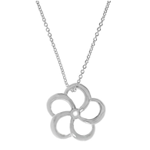 Harriet Kelsall is one of the UK's leading bespoke jewellery companies. This unique pendant which has been made from Fairtrade Sterling silver hangs beautifully on a recycled Sterling silver chain. The primrose design is one of the early signs of spring, but this striking piece brings a touch of elegance all year round. It's a perfect present for someone special and will certainly be a gift to remember.
Where to buy: visit the Harriet Kelsall website
7. OceanBluu Children's clothing, underwear and bed linen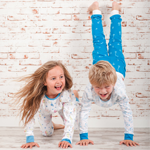 New kids on the block OceanBluu offer a gorgeous range of kids bedding, pyjamas and underwear. Each item is espcially soft to help your little ones sleep snug in all eco-friendly, organic and Fairtrade cotton. With the cute dinosaurs and funky fish on these adorable patterned pieces the kids are sure to love them.
Where to buy: visit the Ocean Bluu website
8. Cafédirect Christmas Blend of Batch Roasted Coffee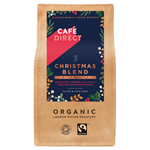 As a gift for those who have everything, try this Christmas blend from Cafédirect's speciality organic coffee range.
Cafédirect is the UK's first and largest Fairtrade hot drinks brand – they invest 50% of their profits back into the grower communities responsible for their coffee.
Where to buy: Ethical Superstore, Ocado, Oxfam and Amazon, plus many high street retailers including Sainsbury's, Waitrose and Tesco.
9. Dip & Doze bedding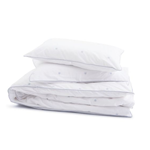 Considering we spend around a third of our lives wrapped up in our duvets, luxury, organic and ethically sourced sheets make a pretty fine gift. Dip & Doze believe in luxury while moving away from short-lived items and unsustainable methods. Made from the finest Fairtrade, hand-picked cotton that's grown using 80% rain water and free from any harmful chemicals you'll love these thoughtful essentials. Why not treat yourself to this beautiful starry set for dreamy winter nights.
Where to buy: visit the Dip & Doze website
10. White Stuff Fairtrade cotton clothing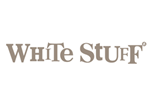 White Stuff doesn't just want feel-good fabrics, but ones that do good, too. That's why it's proud to be the first UK lifestyle brand to sign a three-year Fairtrade commitment to source cotton in an ethical way. White Stuff's Autumn/Winter Fairtrade collection, which includes dresses, tops and polo shirts, lands in select shops and online this Autumn. You can find something for all the family this Christmas.
Where to buy: White Stuff high street stores or White Stuff online
11. Akoma Shea Million Shea Butter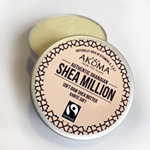 Prized for its medicinal qualities on sensitive skin and its rich texture, shea butter is praised by many dermatologists and is suitable for all skin types. This silky and indulgent formula from Akoma is no exception to the rule, it's unrefined and retains all of the anti-ageing vitamins A & E. It provides a refreshing lift in the morning and can even be applied to damaged hair in need of some TLC. This little delight is called Shea Million because of Akoma's pledge to change a million lives for the better through ethical business practices.
Where to buy: Akoma Skincare, Amazon
12. Ben & Jerry's Fairway to Heaven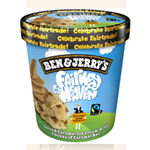 If you've got visitors this Christmas don't forget that Ben & Jerry's is Fairtrade too and makes a great dessert or treat for those with a sweet tooth. They launched 'Fairway to Heaven' to celebrate their partnership with Fairtrade and it's certainly an irresistible addition for your celebrations too – salted caramel ice-cream, Madagascan vanilla with chunks of caramel bar.
Where to buy: exclusively at the Co-op – find your local Co-op
13. Divine Milk Chocolate Advent Calendar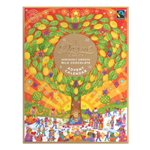 Divine Chocolate is the only chocolate company in the world that is 100% Fairtrade and owned by cocoa farmers. The Kuapa Kokoo farmers co-operative in Ghana own 44% of the company, giving them direct control and empowering the farmers and workers of Divine's quality chocolate.
Beautifully illustrated with scenes and depictions from the nativity each door opens to reveal the words 'Merry Christmas' in 24 different languages and a milk chocolate heart.
Where to buy: Amazon, Ocado, Booths, Oxfam, Traidcraft online shop, Waitrose & other independent stores
14. Chocolate and Love Pomegranate Gift Box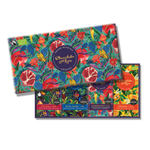 A perfect gift for vegan chocolate lovers. Chocolate and Love's gift box contains four vegan dark chocolate bars, including their award-winning Pomegranate 70% single origin Madagascar bar, all presented inside a beautiful Christmas sleeve. Who wouldn't be happy with this stunner under the Christmas tree?
Where to buy: visit the Chocolate & Love website
15. Zaytoun Caramelised Almonds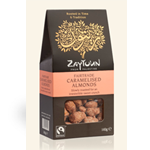 These Fairtrade certified premium almonds are slowly roasted with Fairtrade sugar until they are perfectly caramelised to create a delectable treat with a sweet crunch.
A beautiful and delicious present, these Fairtrade almonds are grown in Palestine and make a delicious and ethical present which supports farmers in Palestine to earn a sustainable living.
Where to buy: Traidcraft online
16. Radical Roots' Ginger Pale Ale (4% abv)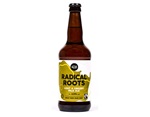 Radical Roots Ginger Pale Ale is the only UK Fairtrade-certified beer. Little Valley Brewers are based in Yorkshire and pride themselves on their unique products. This ale is vegan and organic, 95% of the barley comes from the UK, and the ginger and sugar cane is sourced from Fairtrade plantations in Paraguay, Sri Lanka and India. Buy a case as an unusual gift, or add to your Christmas feast.
Where to buy: Little Valley Brewery
17. Cotswold Fudge Company's Vegan Fudge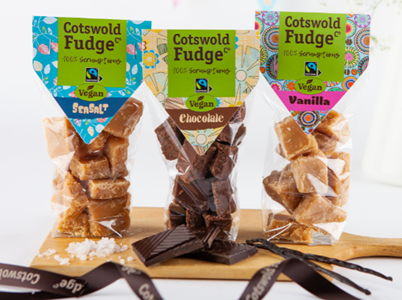 To make this irresistibly crumbly fudge The Cotswold Fudge Company use sugar from another Fairtrade company, Tate & Lyle, who source sugar from over 20,000 small scale farms around the world. This new Vegan range is handmade in the Cotswold fudge kitchen and comes in three original flavours: Chocolate, Vanilla and Sea Salt, all of which have a smooth and creamy finish that will have you reaching for more.
Where to buy: Cotswold Fudge Company & various independents including many National Trust gift shops
18. FAIR Drinks Fairtrade Café Liqueur

Finest Fairtrade Arabica coffee beans from Mexico, slow roasted and organically grown, are diffused into this deep and luxurious liqueur. Serve over ice as an after dinner drink or celebrate Christmas in style with one of FAIR Drinks' cocktail recipes.
Where to buy: Waitrose, Borough Wines & Beers, plus many independent retailers such as MASTER of MALT, The Whisky Exchange, The Drink Shop, Distillers Direct.
19. DEDICATED Fairtrade Cotton t-shirts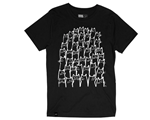 DEDICATED offer a wide range of organic and Fairtrade certified cotton t-shirts, hoodies and sweatshirts. There are lots of fun designs to choose from as well as some classic solid colour tops.
Where to buy: visit the DEDICATED website
20. Live Fair Box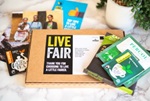 Try something a little different this Christmas with our Live Fair box. Every three months we'll send you or your loved one a box full of tips on living fairly, treats from Fairtrade brands like Percol and Clipper, recipes and personal messages from Fairtrade farmers. Every month, you give an £8 donation to help farmers fight for a fairer deal in a market stacked against them.
Find out more: open the Live Fair page
Every year Christmas seems to be bigger, louder, more colourful, and require more spending. But this year, there's been a change in shopping sprees – and more people are searching for an ethical answer.
We've compiled a list of some of the best Fairtrade wines.
2019 marked 25 years since the first Fairtrade certified products hit the shelves in the UK. A defining moment in the fight for equality through trade. Here, we pick 25 Fairtrade products from the thousands available, to help you celebrate in Fairtrade style. Join the party!