by Hannah Adlington-Goulding
Forget socks and sandals, the true crime against fashion is the exploitation of garment workers and cotton farmers, many of whom work in unsafe conditions and get paid a fraction of what they deserve.
That's why Fashion Revolution Week, 20 – 26 April, urges us to ask brands #WhoMadeMyClothes? Since the Rana Plaza tragedy seven years ago, millions of people have already joined the revolution to demand a fairer, more transparent clothing industry. Find out more about Fashion Revolution.
To take action, tweet or email your favourite clothing brand asking #WhoMadeMyClothes? By demanding sustainable fashion and choosing Fairtrade cotton, we can ensure that farmers are paid a Fairtrade Minimum Price for their cotton as well as a Fairtrade Premium to invest in community projects of their choice. Fairtrade empowers the people behind the label.
Here are five brands that sell stylish and sustainable clothes made with Fairtrade cotton.
Dedicated
Fairtrade range: Kids, women and men's fashion: T-shirts, shirts, sweatshirts, trousers, dresses, underwear
The Swedish brand that gives you vibrant collections by working with illustrators, artists and photographers from all over the globe. Dedicated to creativity and sustainability, this growing label works with certified Fairtrade suppliers, and also has the Global Organic Textile Standards (GOTS) certification. Organic cotton uses up to 91% less water, 62% less energy, and emits 46% less Co2 compared to conventional cotton farming. From casual slogan tees to heavier knits, this up-and-coming brand should be on every 'woke' individual's radar. Not to mention their playful range for kids!
Know The Origin
Fairtrade range: Women and men's fashion: T-shirts, hoodies, dresses, sweatshirts, tote bags, underwear and jewellery
For a minimalist look, Know The Origin have a great Fairtrade cotton range. From neutral laid-back sweaters to black bodycon dresses, your wardrobe will thank you for investing in this brand. If you care about transparency, Know The Origin have it covered with clear ethical standards for each item and a map pinpointing which factories produced the product. Ethical and chic!
People Tree
Fairtrade range: Women and men's fashion: T-shirts, dresses, sweaters, activewear
Refresh your wardrobe in time for spring with flattering jersey dresses and bright activewear. People Tree have been at the forefront of ethical and environmentally sustainable fashion for the last 28 years, devoted to promoting fairer trading conditions and empowering farmers and workers. With items made to last, People Tree is an essential for your wardrobe refresh.
Thought Clothing
Fairtrade range: T-shirt collection
Thought clothing have just launched a stylish and organic Fairtrade cotton t-shirt collection. It's a capsule collection of short and long-sleeve tees available in a variety of colours. They're perfect for building your collection of great quality (and kind) essentials. Thought Clothing's wide range of natural and sustainable fabrics is also worth checking out; from super-soft bamboo to luxe-feeling hemp.
White Stuff
Fairtrade range: Women and men's fashion: T-shirts, polo shirts, dresses, skirts
Looking for an effortlessly stylish look? We thought so. At the core of White Stuff is ethical sourcing, which is why in 2018 they became the only British lifestyle brand to sign a three-year commitment to increase the amount of Fairtrade Cotton that they source, helping to ensure their products feel good and do good. Think pretty patterned dresses and soft hues, and don't miss their vast range of homeware too. Remember White Stuff for your SS20 haul, for conscious but cute buys!
Related stories: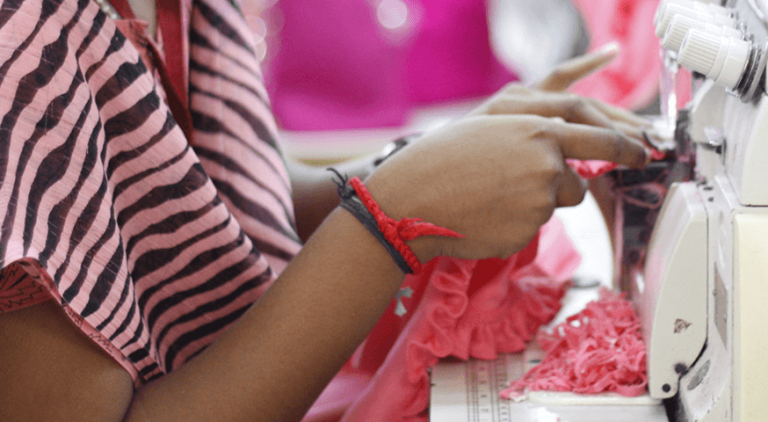 Clothes
10 June, 2020
Find out what sustainable fashion means and where to buy it.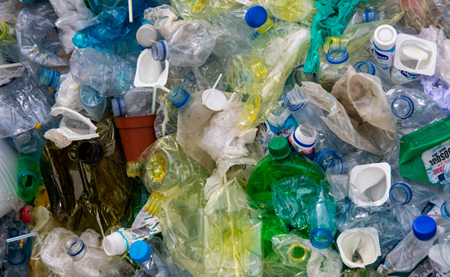 7 Fairtrade Switches to cut your plastic use
18 November, 2019
Take the standard supermarket product. We buy it, consume it, discard it. But we all know that a product's life is longer than that. Fairtrade works to shed light on what happens before you buy a product but what happens after you discard it matters too.