Over the last three years, the Fairtrade Foundation has partnered with businesses on a range of innovative projects to deliver even greater impact for farmers.
The pilot programme – Deepening Impact – has seen companies in the UK work with over 7,000 farmers in Africa, Asia and Latin America on a variety of projects, from working with Brazilian Fairtrade coffee farmers on quality improvement to setting up a rice supply chain in Myanmar.
The programme builds on Fairtrade's long experience of working with commercial partners and strong producer organisations. Together, we've learnt a lot.
'For us, it's about using our vast experience to add further value beyond our core work and seeing where we can create the most impact for farmers,' says Euan Venters, Commercial Director. 'This pilot has proven that a relatively small investment can kick-start even greater transformational change for farmers and workers in Fairtrade supply chains.'
We'll be sharing more reflections in the coming months – but for now, here's five top tips from Fairtrade and commercial partners on working with the farmers and workers in your supply chain to build benefits for them and your business…
1. Be clear on the business case
'It's very easy to end up trying to do a little bit of lots of things,' says Amali Bunter, Responsible Sourcing Manager at Waitrose. 'To be successful, you need to be very focused on what the core objective of the programme is. We made sure helping farmers to improve the quality of their coffee beans in Brazil was at the heart of everything we did. After investing in a drying patio for them, not only have farmers enjoyed better quality beans but their yields have improved. As all partners were clear on the overarching goal we could make a positive impact for the farmers as soon as possible.'
2. Make sure the project is addressing a local need
Coffee roaster Matthew Algie worked with Marks & Spencer and a group of Fairtrade coffee farmers in Ethiopia to develop their 'natural' processing facilities by building raised drying beds. The farmers, who typically used 'wet' processing for their beans, needed alternative ways of maximising the value they got out of their coffee because of constraints on their facilities. In other locations where climate change impacts on water availability, drying the beans naturally has shown to be a viable alternative for creating premium coffees.
'The starting point has to be how value can be created for all stakeholders,' says Ewan Reid, Technical Director at Matthew Algie. 'For example, the consumer proposition in this project was to produce a better cup of coffee – this aligned with Matthew Algie and M&S' goals, and with the farmers, who can earn more money from high quality coffee. And if the farmers are involved and feel that it meets the needs of their communities, they will feel empowered to carry the project forward, creating longer-term sustainable impact.'
3. Factor in the day-to-day reality of local life
Distances, local political issues and a lack of communications may add to the time taken to complete the project.
Kate Gaskell, Managing Director of Liberation Foods, says that businesses should really understand the context and the environment in which they are working, and show respect for it. When Liberation's team turned up in Bolivia to meet nut gatherers, to work on their project to strengthen communication and accountability in the Brazil nut value chain, there were some unexpected challenges.
'We'd sent the messages that we were coming, we thought everybody understood what we were doing and why we were going but there were some politics in the community that we hadn't known about,' says Kate. 'We then had to go and meet with the head group of the community and have a half an hour by the river, paying our respects and fully explaining what we were doing and why we were doing it and then the doors opened, metaphorically speaking…'
Using local knowledge can help when hurdles such as these arise.
4. Add value holistically
When planning a project, look through the lens of the three pillars of sustainability – economic, social and environmental. This gives you an opportunity to see how many areas you can create impact in. For instance, a project could not only enable a community to earn more, but make sure that all members of the community benefit. It could also protect the environment, or work to mitigate the impact of climate change. Find out more about Fairtrade and sustainability.
5. Work collaboratively
Develop joint objectives at the start of the project that all relevant stakeholders can buy into, from farmers and businesses to NGOs and governments.
'The UN's Global Goals for Sustainable Development specifically call for the private sector's involvement in development,' says Huw Prior, Fairtrade Foundation Innovation Projects Manager. 'There is a vast amount of expertise that can be pulled in from many different organisations which will all bring different perspectives and strengths to make any work a success. It's important to identify and work with those who can provide value to any project from the start.'
We'll be scaling up the Deepening Impact programme with more multi-stakeholder producer-led projects in 2017. If you're interested in working with Fairtrade on creating a more ethical and sustainable supply chain, contact commercial@fairtrade.org.uk
Photo shows a farming family in Brazil standing on their concrete drying patio. They are members of the APPCER coffee cooperative, which has benefited from the Waitrose project.
Read more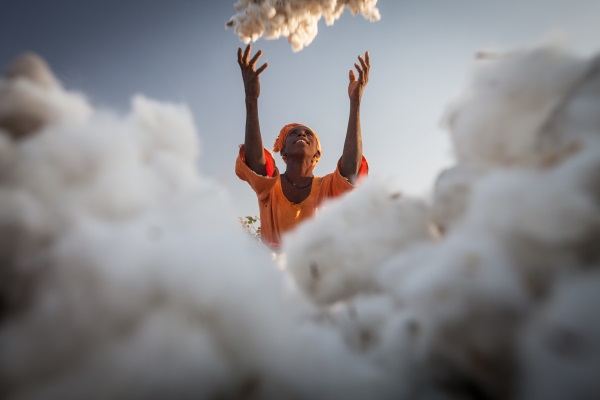 25 Facts about Fairtrade
1 October, 2019
As we celebrate 25 years of Fairtrade products in the UK, and 25 years of positive impact for farming communities around the world, we share 25 facts about Fairtrade that you may not know.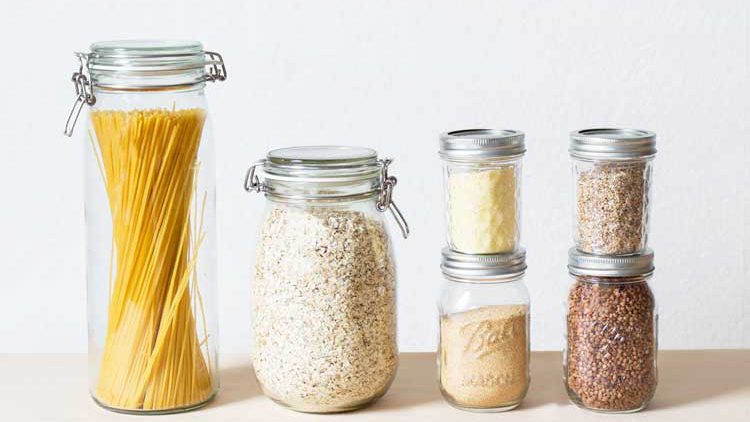 7 ways shoppers are acting more sustainably
14 January, 2020
People are beginning to think differently when it comes to grocery shopping. Not only are we thinking about price, we are also starting to consider how the product was made and the impact it has on both people and the planet.