Whichever team you're supporting, choose Fairtrade.
1. Liberation Nuts' Oven Baked Salted Cashews & Peanuts
Liberation Nuts brings together peanut farmers from Malawi and Nicaragua, cashew farmers from India and El Salvador and Brazil nut gatherers from the Amazon rainforest. The perfect nibbles for football nuts, this classic savoury snack is oven baked and salted and, like all Liberation products, carries the Fairtrade mark, so you know you're supporting the small-scale growers who grow them.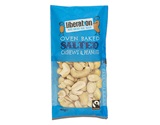 Available at Traidcraft.
2. Little Valley Brewery's Radical Roots
Beer is good, Fairtrade beer is better! The Ginger Pale Ale (4% abv) is the only one in the UK that carries the Fairtrade mark. Ginger and sugar cane from Paraguay, Sri Lanka and India and barley from the UK combine to make the perfect refreshment to celebrate (and commiserate) with friends. On top of all that, this thirst-quencher is brewed in Yorkshire and is organic and vegan.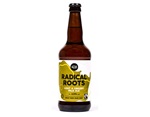 Available at Little Valley Brewery.
3. GEO Sticks – a healthier Fairtrade snack
Change the world one bite a time. A healthier alternative to munch on during the match, GEO sticks are gluten and dairy free, and are made with Fairtrade rice from Thailand and Fairtrade quinoa from Peru, which means this delicious snack also makes a difference to people across the globe.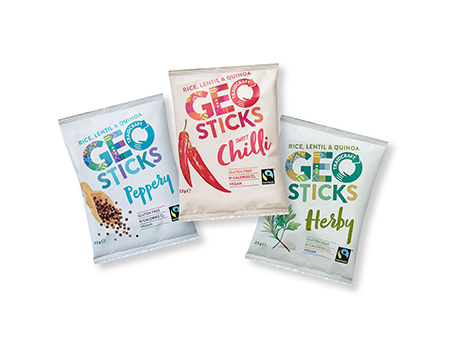 Available at Traidcraft.
4. Propercorn's Fairtrade Chocolate Popcorn
A must have for those looking for something a little sweeter, Propercorn's Chocolate Popcorn is made using tasty Fairtrade chocolate from Peru. Crunchy, chocolaty and downright delicious, pop open a bag and share with friends.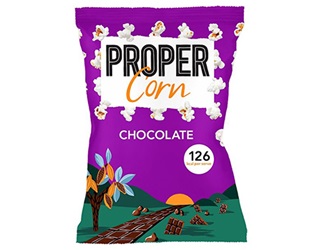 Available at Waitrose.
5. Gusto Cola Organic Real Cola
Need some half-time refreshment? Gusto's Cola is organic and Fairtrade. The drinks are made in Devon with spring water from the naturally wild Exmoor moors. Add a blend of organic spices and essential oils with cola nut from the rainforests of Africa, Fairtrade Bourbon vanilla from Madagascar and Fairtrade blue agave from Jalisco in Mexico, and you've got the whole world in each sip.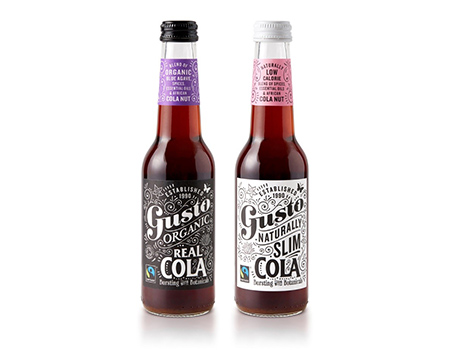 Available at Ocado.
6. Co-Op Argentinian Malbec Fairtrade Wine
Fire up your Argentinian passion with this truly irresistible Malbec. Harvested by hand and aged in oak barrels, its plummy red fruit flavours, velvety texture and firm, sweet tannins are perfectly paired with barbecued sausages for your World Cup celebrations

Available at Co-Op.
You might also like
Most people are familiar with Fairtrade, so why do the same misconceptions about what it is and how it actually works keep cropping up?

Follow us on social media

Support Fairtrade when you follow, share or like our social posts.

Sign up to email updates from Fairtrade to hear about products, petitions, competitions and more.