Hiking in the mountains or lazing on golden sands, getting lost in a foreign city or island hopping; make a difference with your next adventure!
There's a really simple way to make a difference on holiday. Support local food places, tour agencies and accommodation. Check out home stays or family-owned hotels and resist the golden arches to buy food from independent restaurants. Chains swallow up a lot of money from tourism leaving fewer opportunities for those who live there. Your buck matters a lot more to them. 
Ecotourism is a way for farmers to diversify their income and boost their earnings. Fairtrade farmers welcome visitors into their communities to share their expert knowledge and delicious produce. Learn how to harvest coffee, cocoa and wine and enjoy the exceptionally beautiful areas where these farms lie.
We've pulled together 7 of the best Fairtrade tours to put on your wish-list.
Visit Fairtrade coffee farms overlooking the stunning mountain views of Nevada de Santa Marta, Colombia. Kick back with a glass of Fairtrade red wine at Bodega Alta Vista in vineyards surrounding Mendoza, Argentina. Or sign up to show solidarity with olive farmers in Palestine and have a go at harvesting. Guaranteed to add an unforgettable and feel-good experience to your holiday.
1. Visit coffee farms in the mountains of Colombia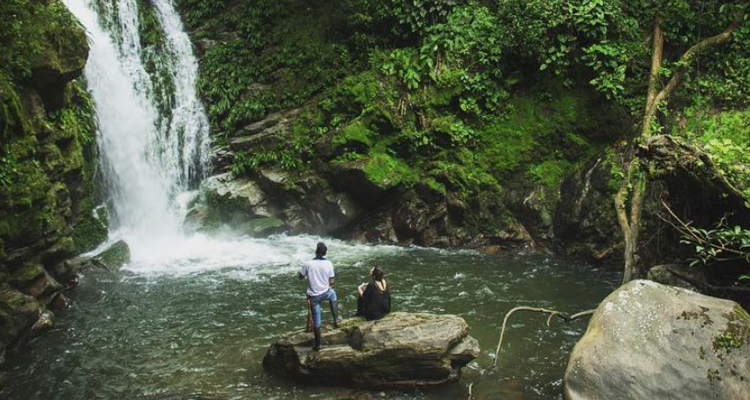 In the mountains of Sierra Nevada de Santa Marta, just off the Caribbean coast in Colombia, a community of farmers have opened their doors to visitors. Host Community identify themselves as guardians of the Sierra with a mission to conserve and preserve biodiversity, culture and authenticity in this incredibly biodiverse region. Farms intersperse tropical rainforest, home to over 400 species of birds, mammals such as jaguars, cougars, otters and thousands of endangered species of plants.
With a passion for sharing their expert knowledge on farming coffee and honey, Macana tourism offer sustainable tours allowing visitors to get to know the area and its residents intimately.
Visit Victor Becerra's coffee farm "La Colina" to explore trails with different varieties of coffee, learn about the coffee harvesting process and hike to stunning waterfalls.
Handy with sign-making or good at teaching basic English? There is even the opportunity to share skills in exchange for a tour.
Photo from Macana's instagram
2. Stay with farming families in Peru's Sacred Valley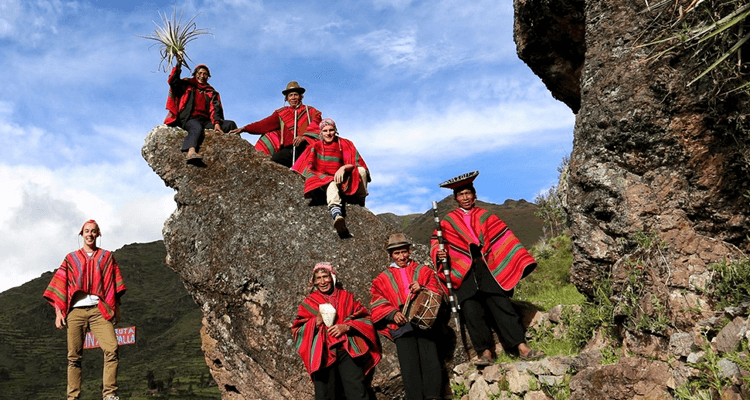 Machu Picchu and the Sacred Valley see thousands of visitors descend each year but this industry doesn't always benefit the local community.
Cocla Co-operative, a community of Fairtrade coffee farmers in the region, saw an opportunity to offer sustainable tourism that would boost their farmers' income and offer a unique experience to visitors. This is a completely different type of tour than the typical visit to Cusco.
Cocla Tours offer the opportunity to visit organic and Fairtrade cocoa and coffee farms. Learn how to harvest from the experts and then try your hand at traditional cocoa or coffee roasting. Spend time eating and relaxing with the families who own the farms in the evening and learn a little about each other's experiences in a unique opportunity far from the well-trodden tourist trail. You can even combine a home-stay visit on a Fairtrade coffee farm on your way to Machu Pichu.
Find out more about Cocla Tours
Tripadvisor reviews of Cocla Tours rate this tour excellent!
Photo from Cocla Tour's Website
3. Wine tasting in the vineyards of Mendoza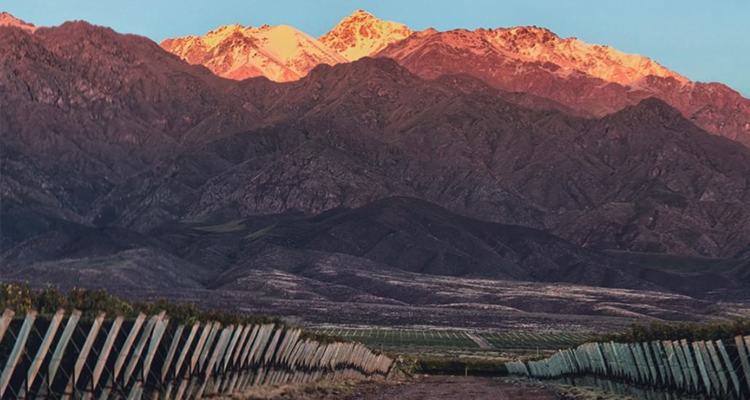 Mendoza is famous for its vineyards. With a backdrop of mountains, vineyards sprawl in all directions making this a perfect spot to spend the day wine tasting and learning the magic behind viticulture.
Two Fairtrade co-operatives offer tours in Mendoza. Bodega Alta Vista, featured in the photo above, offer daily tours in English and Spanish including a tasting in their boutique.
If you would like a longer stay, then book a night at La Celia's posada, a country house with five beautifully decorated rooms surrounded by La Celia's vineyards. Soak up the serenity of the open sky and the incredible view of the Andes mountains. La Celia love to share the secrets of wine-making so expect a demonstration of their pruning and harvesting techniques as well as an insight into the blending process. After the tour, wine tastings can be enjoyed in their restaurant.
Find out more about Bodega Alta Vista
Photo from Bodega Alta Vista's instagram
4. Take a trip with Fairtrade values at its heart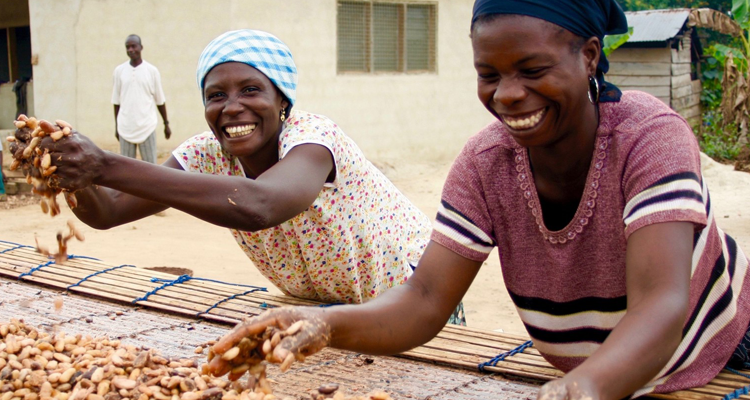 Meet the People tours offers small groups of holiday-makers an opportunity to gain an authentic insight into a country's history and culture. With the best local knowledge and excellent relationships with the people they work with, you're in for a unique experience.
Undertaken on fair trade terms and working in partnership with local people, their focus is on keeping the eco-footprint light.
We love the look of their two-week trip to Ghana filled with trips to local crafts workshops, river boat cruises, and best of all a visit to Fairtrade banana and cocoa farms.
Photo from Meet the People's website
5. Costa Rica coffee tours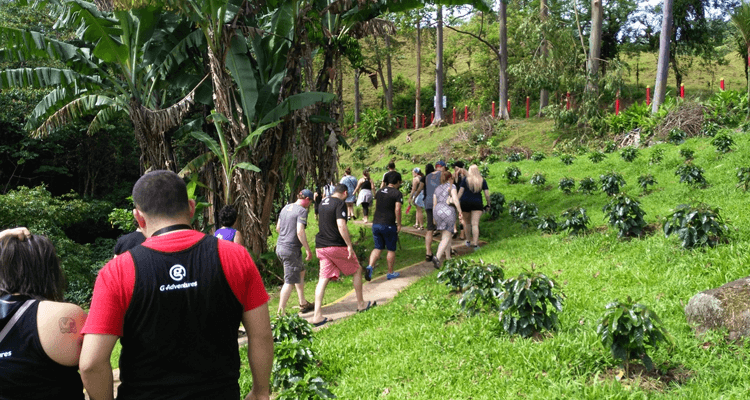 Exceptional coffee, harvesting AND natural beauty – we're in! Check out Mi Cafecito Coffee Tour where you'll discover how coffee beans are harvested and taste a delicious cup of Joe. After the caffeine kicks in, jump at the offer to explore the virgin rainforest and soak up the incredible diversity of the magical landscape. This tour is organised by Coopesarapiqui co-operative, a group of 137 small coffee producers who farm their coffee between 800 and 1000 meters above sea level.
Find out more about Mi Cafecito Coffee Tour
Mi Cafecito Tripadvisor Reviews
Find out more about Coopersarapiqui Co-operative
Photo from Mi Cafecito's website
6. Stand in solidarity with olive farmers in Palestine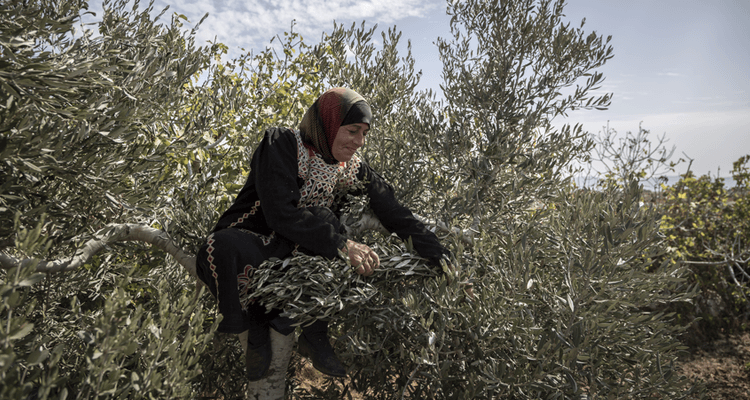 The brand behind exceptional olive oil, dates, almonds and more produce from Palestine offer two trips a year to visit farmers in Palestine for a unique cultural experience. Zaytoun's culinary tour in partnership with The Amos Trust takes you to the kitchens of Jerusalem, Bethlehem, Sebastia and Nazareth including some favourite restaurants of Chef Ottolenghi. Also picnic by the Sea of Galilee, cook with local families, harvest olives and stand in solidarity with the communities in the South Hebron Hills.
Their second tour takes place every autumn. Zaytoun and the Friends of Madama and Burin coordinate a team of up to 30 volunteers to go out and support Palestinian farmers bringing home their valuable olive harvest. The aim is not just to pick olives, but also to be with the farmers in case of Israeli settler or army harassment.
Find out more on Zaytoun's website
7. Meet the spice and coffee farmers in beautiful Kerala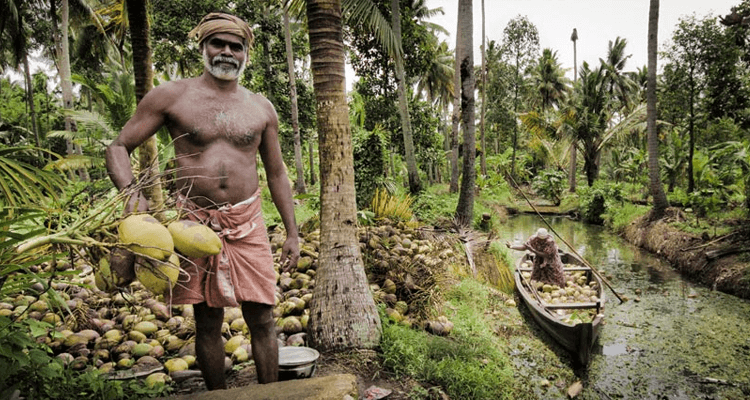 Biodiversity hotspot, Kerala in South India, is home to Earth Builders, a sustainable tourism agency run by Fairtrade farmers. Located in the Western Ghats mountain range, this tour lets you fully experience the area's luscious nature and culture. Understand what it's like to be a Fairtrade and organic spice and coffee farmer and taste their delicious products. Take a boat to see wild elephants play in the river and look out for other local wildlife; wild boar, leopard, sloth bear, porcupine. Watch a performance of Kalaripayattu, the martial art from Kerala. You can also find Earth Builders on the itinerary of STC Expeditions, a UK based tour operator who specialise in educational trips.
Earth Builders are refining their sustainable tourism offer, which is not yet complete on their website, so if you're a trailblazer then this is the tour for you!
Photo from Earth Builders website
Banner image from Macana's Instagram