Here's a snapshot of some of the fantastic events local campaigners have put on over the last few weeks.
A gallery full of inspiring messages from Fairtrade at St Michael's photo booth.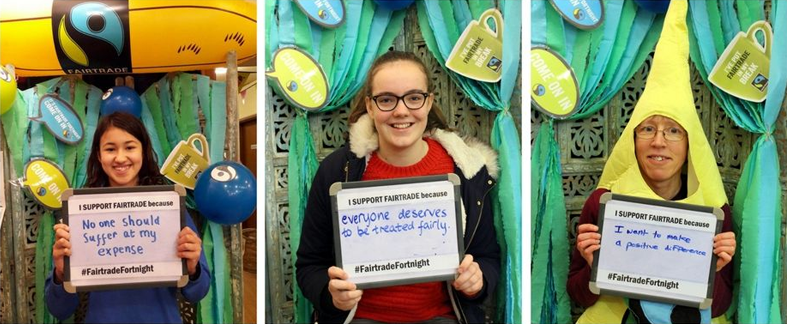 Image Credit: Twitter @FT_StMichaels
We love our cake sales! Below pupils from Woodlands Academy, Leeds show off their sweet treats and Bake Off's Sandy Docherty donated a special cake for Haworth's raffle.
Image Credit: Twitter @Woodlandsleeds, @haworthfairtrad
Getting crafty with paper mache turtles at St Edmund's School in Canterbury, a Fairtrade bunting competition at Stenhouse Primary in Edinburgh and a jam-packed display from the Waltham Forest Fairtrade Group.
Image Credit: Twitter @FairtradeSPS, @LBWFFairtrade
Mossley Fairtrade Town embraced the Come On In theme and created a beautifully designed Fairtrade street out of recycled materials.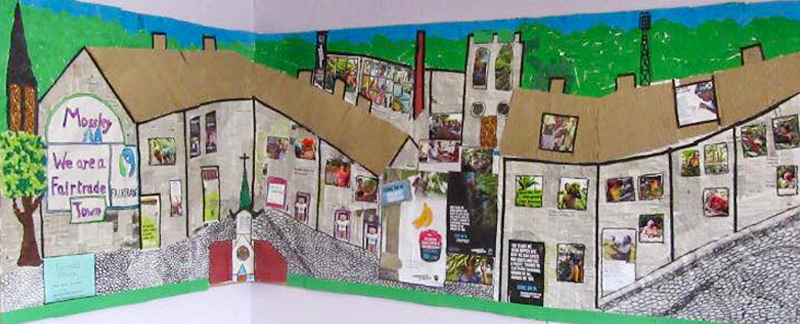 Image Credit: Facebook @Fairtrademossley
Belfast celebrated Fortnight by renewing their Fairtrade City status! Bristol chose to celebrate their Fairtrade heroes by holding a business awards ceremony.
Image Credit: Twitter @belfastcc, @FTBristol
Thank you to everybody who got involved and who made Fairtrade Fortnight 2018 one of our best yet!
If you would like to join in campaigning for Fairtrade see our In Your Community page for ideas and inspiration.
You might also like
Many of us cannot imagine a world without chocolate but it is a very real possibility.




Follow us on social media

Support Fairtrade when you follow, share or like our social posts.

Sign up to email updates from Fairtrade to hear about products, petitions, competitions and more.
Image Credit for header photos: @HolmeValleyFT, @FTSirGar, @Fair_Funky, @LeysFairtrade