The flower industry employs a largely female workforce of poor, less educated and therefore vulnerable workers. Over the past years, conditions have vastly improved for workers in many countries, but there are still many challenges.
As a widow and a mother of three, Rosemary Achieng is all too aware of the challenges women face in balancing the demands of work and family.
Rosemary is a supervisor at Panda Flowers, a Fairtrade certified farm in Kenya. "Fairtrade has changed things a lot," says Rosemary, who is one of around 450 women in the 900-strong workforce at Panda Flowers. "Women and men now have the same rights. There are regular working hours, fixed leave days and significantly improved safety regulations."
Working on a Fairtrade certified farm has given Rosemary a home of her own, and two of her sons are now studying at university thanks to bursaries paid for by the Fairtrade Premium.
Fairtrade Premium projects have also led to benefits for women in the wider community, such as a maternity clinic at Lake Naivasha financed in part by Fairtrade Premium money. Now the women have a safe place to give birth.
There is however, more work to be done – this positive picture is far from complete. Tough challenges remain, particularly in the area of leadership, where female participation is still low. Women workers are encountering very deep prejudices on the fringes of the flower industry, too. Fairtrade research on flower farms has revealed that widespread use of casual female labour increases the risk of human rights abuses, discrimination and sexual harassment.
In Kenya and around the world, Fairtrade's 2016-2020 Gender Strategy seeks to tackle unequal power relations and promote gender equality in producer organisations. The strategy aims to build women's power and autonomy so they can step up into roles that have traditionally been denied them, and better influence their own situations and conditions. There is still a long way to go on the journey to gender equality, but progress is being made.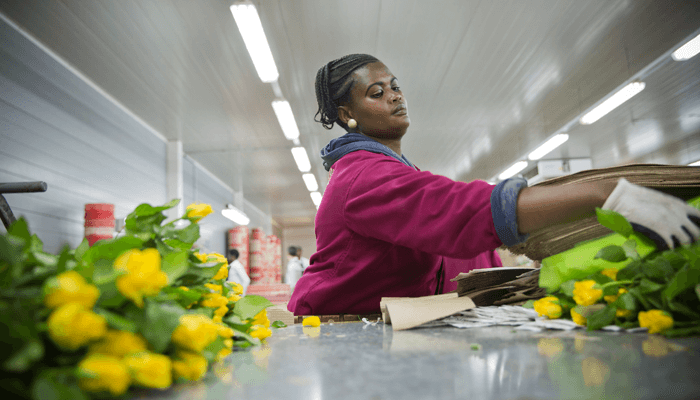 Historically low wages is another challenge facing workers in the flower sector. In the shadow of the extinct Mount Meru volcano – at 4,500m the fourth highest peak in Africa – labourers on the Mount Meru flower farm grow more than 30 varieties of roses for export, mainly to Europe. The workers put in long hours growing, cutting and packing the delicate flowers for consumers in developed countries to enjoy all year round. Until recently, they earned the national minimum wage of 100,000 Tanzanian Shillings a month – about €40.
That's when Fairtrade stepped in. In 2017, we took a decisive step towards improving wages in the flowers and plants sector, by changing our Flower Standard to include a minimum base wage. Newly certified Fairtrade flower farms had to pay the base wage from day one, whilst existing ones had one year to reach 85 percent, and two years to arrive at 100 percent.
Mount Meru, which has been Fairtrade certified since 2008, was one of many flower farms which had to comply with the new requirements. Since the revised standard came in, workers at Mount Meru have seen a 30 percent rise in their wages. In addition to the base wage, nearly all workers get additional payments depending on their roles and responsibilities at the farm.
'I appreciate what Fairtrade has done, because the farm had to increase the base wage,' says one worker who is also a union member. 'The economic situation is still difficult but Fairtrade has certainly helped. On behalf of the workforce, I want to say that we really appreciate the change that Fairtrade has brought about.'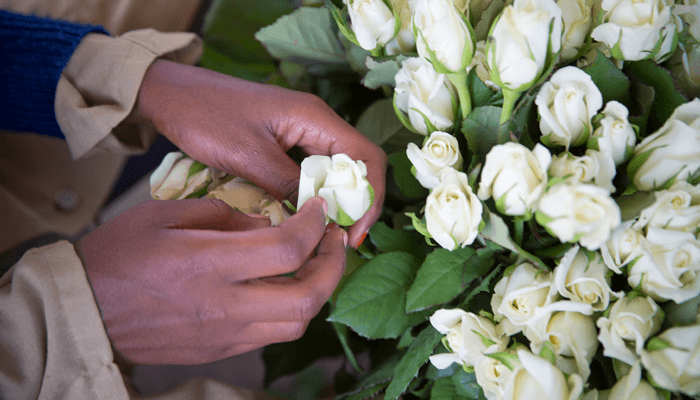 At Mount Meru, as on other Fairtrade certified farms, workers also receive the unique Fairtrade Premium, 10 percent for every stem sold, which they can choose to invest in healthcare, education or other projects of their choice.
'We have benefited from an increase in salaries but there is more than that,' says Mount Meru employee Sirila Ion. 'Because of Fairtrade, my children and even my husband could go to school and further their education. Besides this, the entire community benefits from Fairtrade projects such as a clean water supply for the workers' village and a new canteen and workers' kitchen.'
With more choice than ever before across UK supermarkets and online retailers including Interflora and Moonpig, buying Fairtrade flowers mean you are directly supporting the communities who grow them around the globe.
Where to buy Fairtrade flowers
You might also like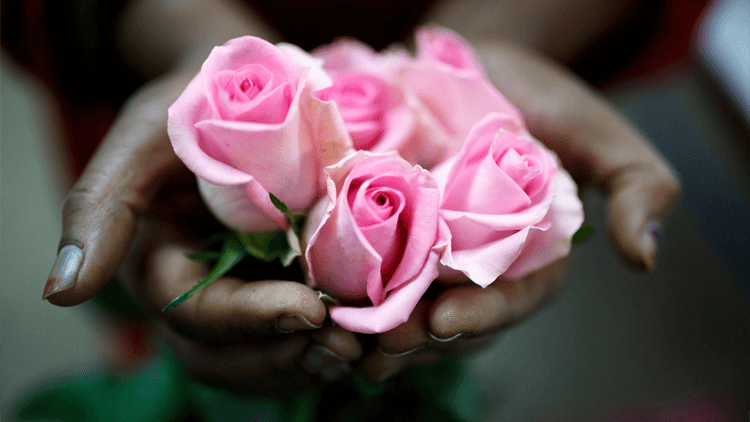 6 Reasons why you should buy Fairtrade Flowers
14 February, 2019
Did you know that during colder months, when you buy a bunch of roses in the UK, they are often grown in Africa?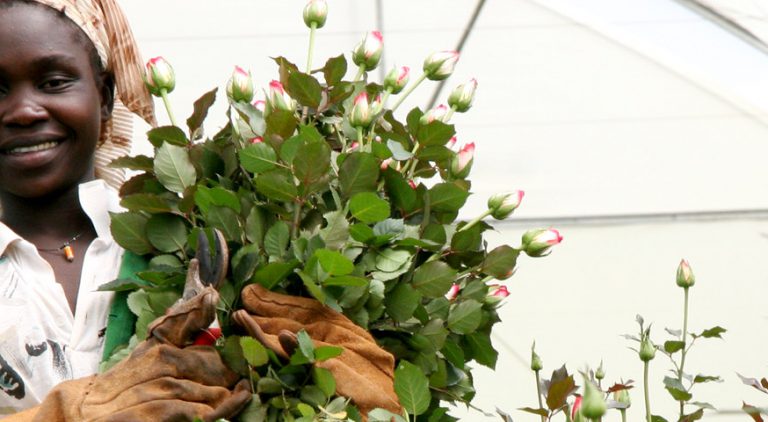 Flowers
10 June, 2020
Whatever the occasion, you can say it with Fairtrade flowers. With 69 shades available across UK retailers and online there is colour to suit everyone.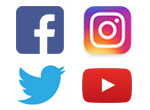 Support Fairtrade when you follow, share or like our social posts.

Sign up to email updates from Fairtrade to hear about products, petitions, competitions and more.
Photos: © Fairtrade Austria / Georges Desrues