Recently, the farmer-led charity the Cafédirect Producers' Foundation (CPF) received support from both the Fairtrade Foundation and Big Lottery Fund for its latest endeavour: the INSPIRE programme in Peru. In co-operation with key partners in Peru, CPF has been working directly with its nine Fairtrade-certified smallholder co-ops in the country.
The goal of the partnership: to develop three Centres of Excellence in Peru, which will each focus on coffee quality, how to run a micro-enterprise and improving climate resilience.
On top of that, the INSPIRE programme also aims to create a real network of farmers across the country. In doing so, CPF is aiming to have farmers lead the charge in sharing among them any knowledge or best practices.
Main image: Farmers and producers from the nine Fairtrade-certified producer co-operatives that are working on this project with CPF, with some of the CPF team.
Demonstrate and learn
After the pilot of their training with visiting farmers, the manager at Chirinos Centre of Excellence said: "This opportunity to exchange experiences has been very significant for both the local farmers and the visitors… Our Centre for Excellence in Coffee Quality has been working to implement demonstration sites, that seek to strengthen the capacities of coffee growers to obtain high quality coffee and, at the same time, to teach other producers in how to make these changes on their own farms."
New leadership
An additional goal of the INSPIRE programme is to increase diversity within the farmer population. With the average age of farmers in Peru in decline, it is important to bring in new leadership, so farms and knowledge can be transferred over to a new generation. There's also a focus on bringing in more women, as diversification within farming is really beneficial.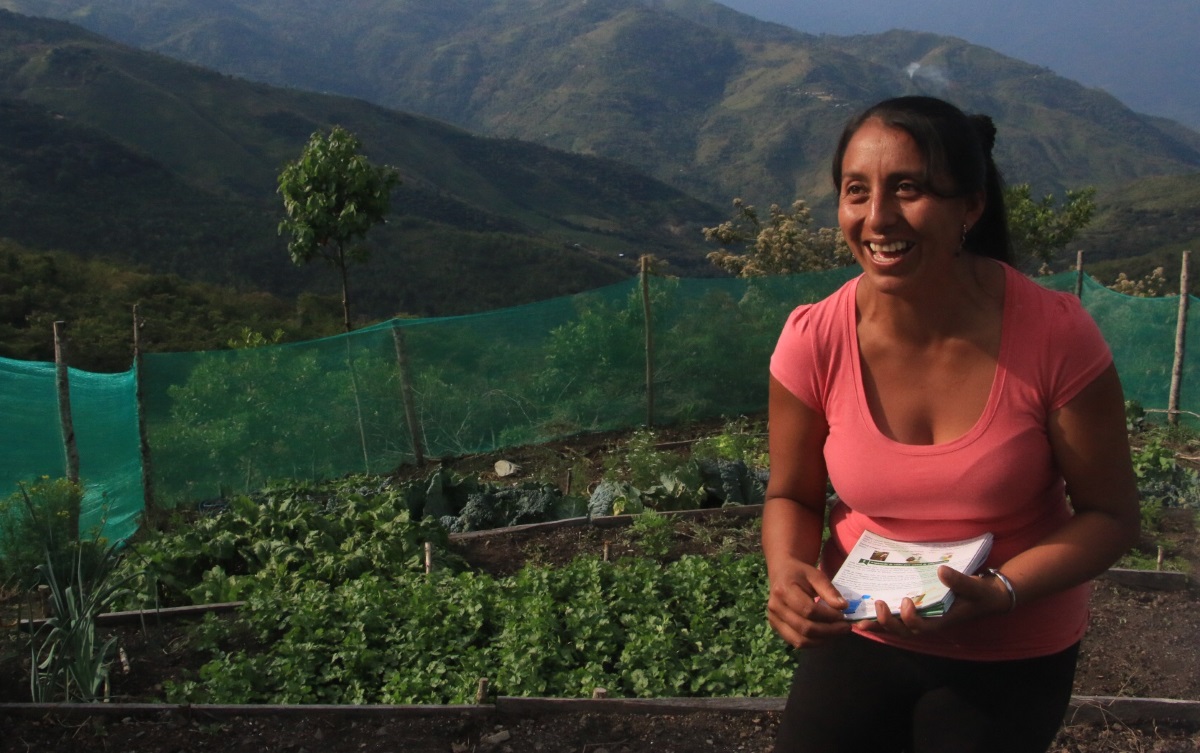 Mrs Silvia is a promoter farmer from our Centre of Excellence on Coffee Quality in the Cooperativa Agraria Cafetalera "La Prosperidad" de Chirinos. Her farm demonstrates the whole coffee process and how best practices and innovations can be used in order to keep their high coffee quality.
Success from the ground up
The current project to set up three Centres of Excellence in Peru is not the Cafédirect Producers' Foundation's first foray into sharing knowledge across farmer networks. The first Centres were set up in East Africa and have been active and successfully run by farmers for several years now.
Farmers are paid to run demonstrations on new or best practices in a number of farming and business techniques. Once the training is over, visiting farmers are then provided with access to financing and any other support they might need, so as to help them to actually implement the new ideas on their own farms. The Centres also offer a range of data services, enabling farmers to make better informed business decisions.
By improving livelihoods and always aiming for the co-operatives to be inclusive of everyone, the Centres of Excellence are ensuring a bright future in coffee farming. The yearly investments of the Fairtrade Foundation, Cafédirect and others are crucial for the CPF to continue its work. If you would like to support, then Cafédirect coffee and tea are the best of everything: ridiculously good taste supporting a ridiculously good business. Find them on shelf now in your local store in completely new packaging and with an updated logo. Savour your moment!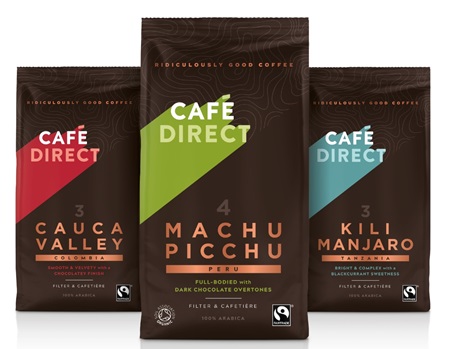 Look out for Cafédirect's fresh brand on shelves near you, on sale in over 300 Oxfam stores in the UK, Ethical Superstore online and many Sainsbury's, Waitrose and Tesco's.
Find out more about Cafédirect
You might also like