A new three-year project aims to empower women coffee farmers in Kenya by making Fairtrade personal and addressing gender inequalities and economic marginalisation. Marion Ng'ang'a talks us through her journey with women coffee growers. 
Marion became involved with the Growing Women in Coffee project in 2013. Marion was leading a tour around the Kabng'etuny Coffee Cooperative Society in eastern Kenya when she found herself speaking to a group of 100 women who had come specifically to hear what she had to say about Fairtrade.
From women for women
"I thought there would be 5 or 10 women there. The team had told the women I was coming and 100 of them turned up! I didn't have anything to share with them at that stage but I was touched by their support. I told them that we would tell their story.
"And so we sat down with the women and asked them what they needed and we could work together to help bring about empowerment of women in their communities."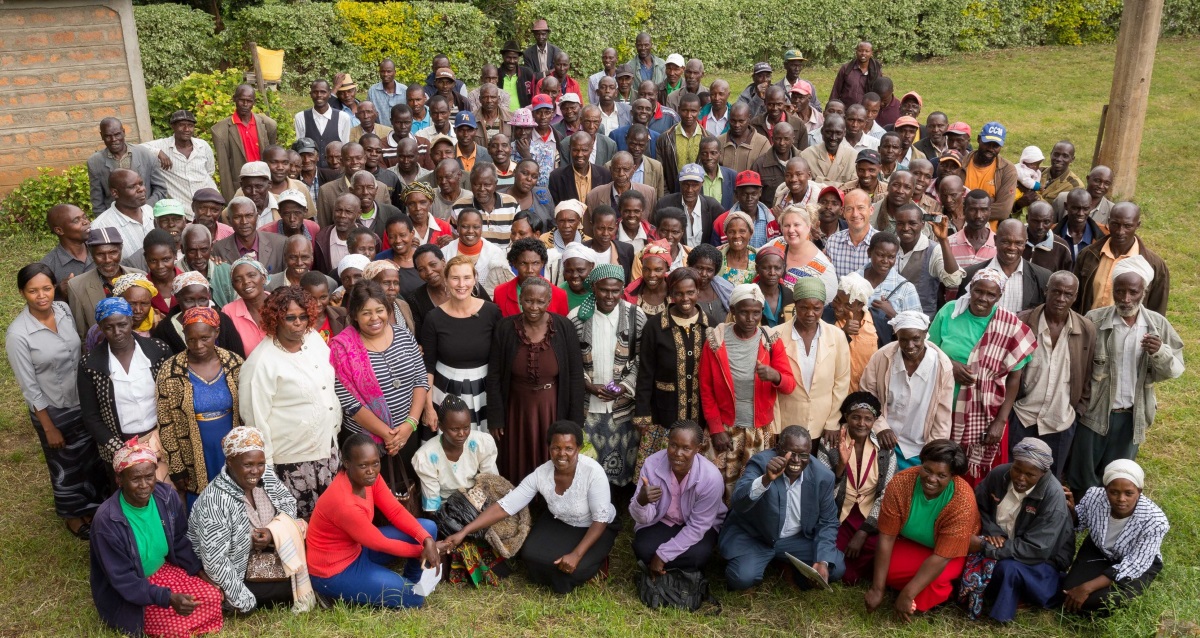 Marion describes this coffee co-operative as really special and forward thinking.
"It is a truly ground up initiative. The change came first from a man – our hero – the Chairman of the Kabng'etuny group, Samson Koskei.
"As part of the Fairtrade certification a co-operative has to address marginalised groups, they have to comply with Fairtrade standards, including issues such as child labour, gender equality and environmental concerns.
"In Kenya, the most marginalised were the women, and the youth."
Breaking cultural barriers
"In Kenya a woman will first help out on her father's farm, and then she will work on her husband's farm when she is married. She will work often 12 hours a day, tending the coffee bushes and attending to household duties. This includes fetching firewood, cooking and cleaning. She has no time of her own and no property or money of her own."
Samson Koskei decided to give his wife some of his coffee bushes to see how this might change the gender imbalance.
"Because women do not own their own property, they cannot sell their own coffee, and they cannot become a member of the co-operative. Through 'asset transfer' of coffee bush ownership from men to their female partners, women can become full cooperative members and control the income which is generated from their coffee.
"Women who have grown up in the village, gone to school in the village down the hill and moved to their husband's village next door, can now go to the shop, buy maize to make the family's staple food ugali (a mixture made from maize flour that resembles mashed potato or polenta). Because they own their own coffee bushes they can be a member of the cooperative society, they can attend meetings where their voices are heard, and they can learn how to grow higher quality coffee."
Wider impact
"The impact of empowering women stretches into the community. Training women – the greater part of the workforce in most coffee cooperatives in Kenya – means not only that their coffee plantations can become more productive, but that they learn about diversity and how to gain a secondary income from their smallholdings, they learn about food security and cover crops and they also learn about how to protect their products from the impact of climate change.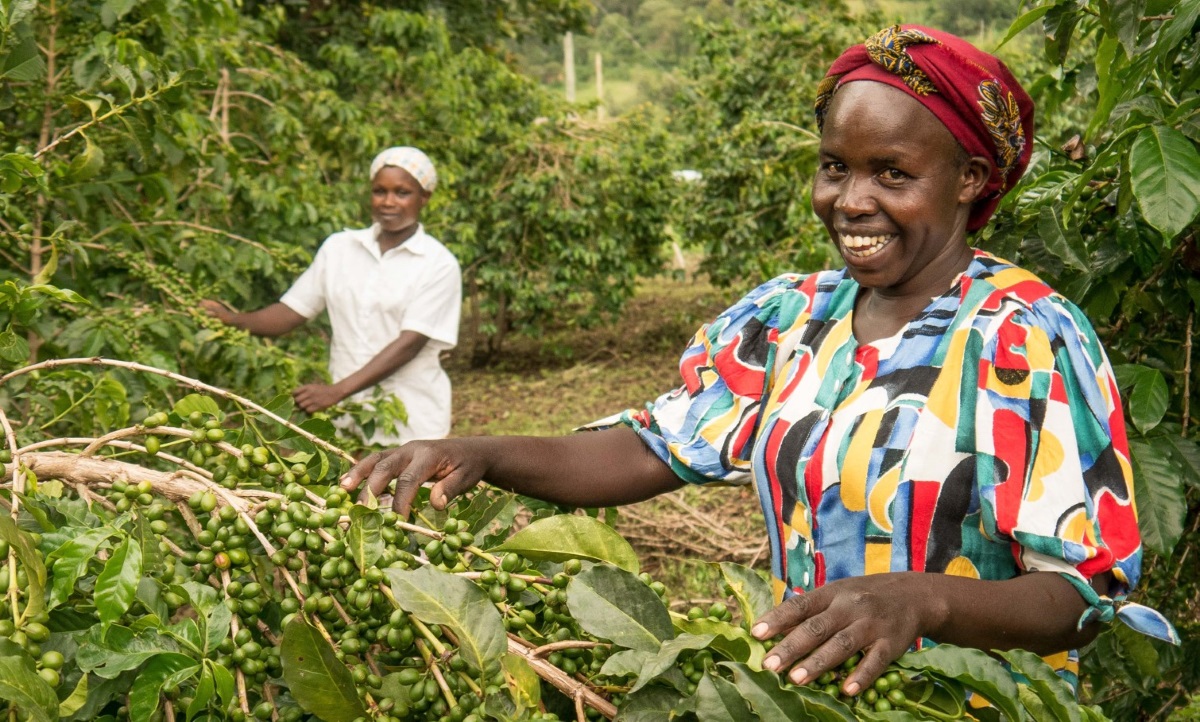 "They say to train a woman is to train a whole nation. This project certainly shows that is true in these communities!"
Pioneering for the future
"It has been amazing to watch this project develop. The next stage is to market and sell the women's coffee. It will be the first Fairtrade certified coffee grown by women in Kenya – where others have failed. We need to make sure the coffee gets the right marketing and is the right quality so that people will keep on buying it, and the impact of the project will be felt for longer, and spread into even more areas."
You can support Fairtrade communities by choosing Fairtrade coffee.
You might also like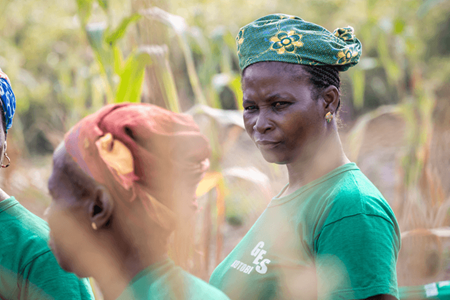 Invisible Women: The Unrewarded Labour Behind Chocolate
6 March, 2020
Imagine having the money you earn from growing cocoa compared to a bar of chocolate.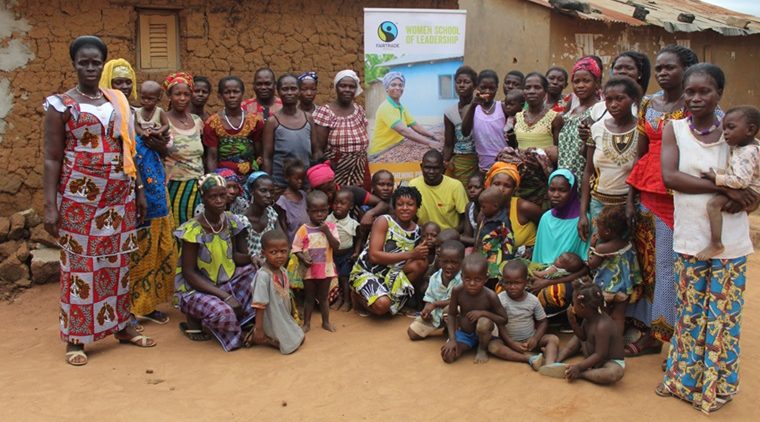 New graduates of the Women's School of Leadership in Côte d'Ivoire forge a new path for women cocoa farmers
14 July, 2020
In Côte d'Ivoire, women and men are working together to break down gender stereotypes in cocoa farming communities, and building up a new model of women as entrepreneurs and leaders.