From flowers to fruity chocolate, there's something for all tastes. These gifts have got mothers around the world at their heart.
Nearly a quarter of all Fairtrade farmers and workers around the world are women. Not only are they growing the food we love, and the products we choose, they're often also looking after their families, preparing food and doing the housework. They deserve a fair deal.
Fairtrade works with farmers and workers to help empower women, to give them more opportunities. Almost half of the workers who grow Fairtrade blooms are women. Through the Fairtrade Minimum Price and Fairtrade Premium, these women have an opportunity to earn more money and send their children to school. Rosemary Achieng is a mother of three whose life has been changed by the gender committee at her flower farm in Kenya.
By choosing Fairtrade gifts for Mother's Day, you can tell your mother that her gift is supporting fairer trading and better conditions for mothers around the world.
Arena Flower's majestic bouquet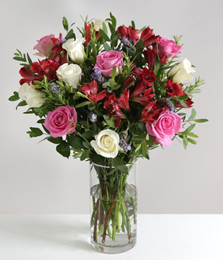 A truly stunning choice made up of beautiful Fairtrade roses in pastel colours, blended with alstroemeria and lavender. Arena have supported Fairtrade farmers in the Naivasha region of Kenya for many years, so you know your mum will love the story and the gift behind these beauties.
Where to buy: Arena Flowers
'She Deserves' Limited Edition Tote Bag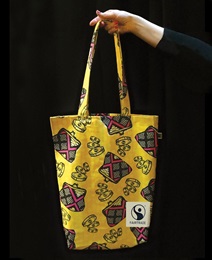 Brighten up any outfit with this stylish 'She Deserves' tote bag made with 100% Fairtrade cotton. For a truly fabulous gift, fill with a selection of Fairtrade chocolate treats.
Where to buy: Fairtrade
Dip & Doze bedding and bath products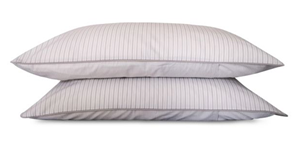 Spoil your mum with beautifully soft Fairtrade and organic bedding and towels. All of Dip & Doze's cotton is certified Fairtrade and organic, which means it's been produced in the best possible way for people and environment.
Where to buy: Dip & Doze
Fairtrade Roses from Aldi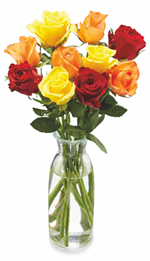 Available in a variety of colours and combinations, Aldi Fairtrade roses offer a fantastic price point while maintaining Fairtrade standards. They can be found in bunches of mixed colour roses, mixed colour roses with gypsophila and mixed colour roses with alstromeria, a colourful surprise for mum.
Where to buy: Aldi
Divine Smooth Dark with Lemon & Juniper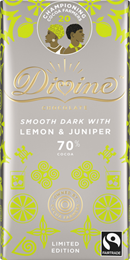 Refreshing lemon with aromatic juniper, a Divine take on a classic Gin & Tonic. Made with Fairtrade cocoa grown by family farmers in Ghana, where women do much of the work growing and caring for cocoa.
Where to buy: Waitrose, Ocado, Oxfam, Divine and Traidcraft
Fair Juniper Gin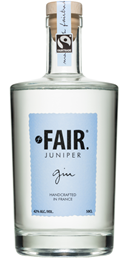 You could go one step further and really treat your mum with gin and chocolate! This quality gin uses juniper berries sourced from a nature reserve in Uzbekistan, and mixed with other Fairtrade spices to create a delectable drink, maybe she'll even share some with you!
Where to buy: Fair Drinks, Whisky Exchange and Whole Foods
Co-op Flowers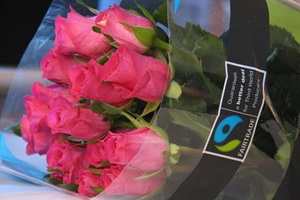 In addition to a whole range of amazing Fairtrade treats (Co-op stock 100% Fairtrade cocoa in their own-brand products) almost 35 million Co-op Fairtrade roses come from Africa each year, where the Co-op has helped to fund a graduate nursing programme in Naivasha, one of the regions known for flower growing. So when you buy Co-op Fairtrade flowers, you know they've got the flower farmers' best interests at heart.
Where to buy: a Co-op store near you!
Fairtrade Tilimuqui Organic, Torrontés Argentina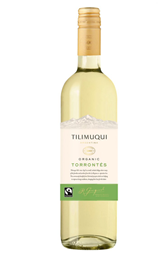 This crisp, clean white wine is a lovely gift to bring your mum, whether you're planning to cook her a delicious dinner or just sit back and relax.
Where to buy: Waitrose
You might also like
Most people are familiar with Fairtrade, so why do the same misconceptions about what it is and how it actually works keep cropping up?

Follow us on social media

Support Fairtrade when you follow, share or like our social posts.

Sign up to email updates from Fairtrade to hear about products, petitions, competitions and more.