But as many of us become increasingly concerned about the growing climate emergency and importance of ethical consumerism for those of us wanting to make our Christmas greener; weighing up the environmental impact of our shopping purchases is paramount. Whilst foraging for wreaths from our gardens and parks is a great solution for sourcing greenery, flowers do not naturally grow in Europe during these cold, dark months, so if you want floral displays it's worth weighing up the ecological cost of importing flowers from across the globe.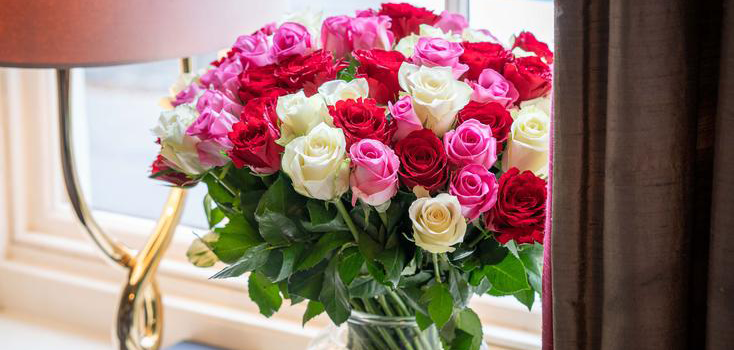 As Fairtrade is fighting for a trade system that harms neither people nor planet we wanted to find out, so in 2018 we commissioned a study, undertaken by consultancy agency Treeze. The research found that Fairtrade flowers grown under natural conditions in Africa had a carbon footprint five and a half times smaller than flowers produced in artificially heated greenhouses in Europe, even taking into account the emissions caused by transporting the flowers. And because our system is leading the industry on sustainability, Fairtrade also encourages and enables carbon offsetting initiatives.
Fairtrade has the strongest environmental and social standards on flowers, and is committed through certification, advocacy and programmes to protecting workers and improving their lives. Any flowers you purchase with the iconic FAIRTRADE Mark on them mean that 10% on top of the price of the stem funds the Fairtrade Premium, money that elected worker committees on the flower farms choose how to invest.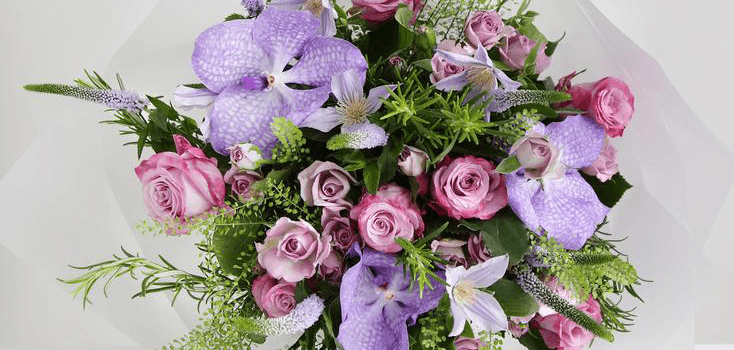 Kenya is by far the largest producer of Fairtrade flowers in the world, and its farms support 31,700 people, who depend on benefits that mean they can afford to pay for medicine if they fall sick, as well as school fees for their children's education and food for the family. Because workers can choose to invest the Fairtrade Premium in providing some of these social support services, 34-year-old Grace Odhiambo Otieno has benefitted and been able to concentrate on progressing in her career, having participated in training courses, also only possible through sales of Fairtrade flowers. She says, 'I managed to undertake a business management course, and I was able to secure a promotion in the company as a result and my income improved and consequently the quality of my life and that of my family… I was empowered and was able to take control of my own life.'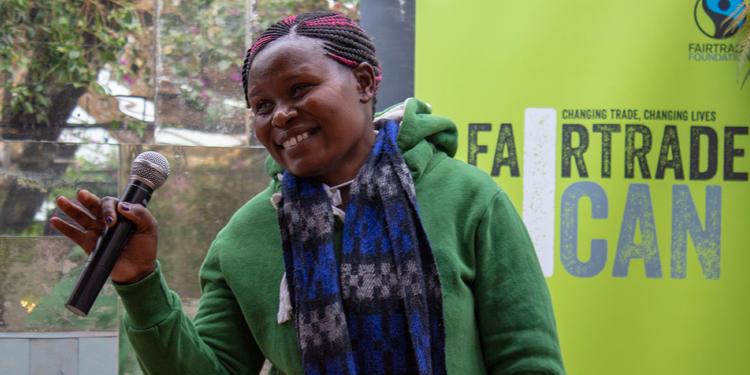 Grace Odhiambo Otieno speaking at Petersham Nurseries
She has also benefitted from loans for household items so she could purchase a gas cooker. Something as simple as this may not seem transformative but previously workers like Grace used to burn firewood for their meals, which isn't just dangerous for the people inhaling high levels of smoke as they cook dinner, but also for the environment as families have to cut down trees for fuel. Many Fairtrade Premium Committees across Kenya have also decided to invest in the procurement of large purchases of carbon efficient cookers at a reduced price so individual workers can benefit, buying them under loan schemes like this, at little to no interest, which otherwise are totally unaffordable to them.
Fairtrade also has a set of rigorous Standards, ensuring that as well as protecting and bringing benefits to the workers flowers are produced in an environmentally sustainable way with strict rules on pesticides and water. As well as following these Standards, Fairtrade flower farms use the Premium for eco-friendly initiatives such as growing trees, which are widely thought to be one of the best solutions for addressing climate change because of their natural ability to capture carbon. Many Fairtrade flower farms are funding tree nurseries and gifting them to schools, institutions, and even workers' homes.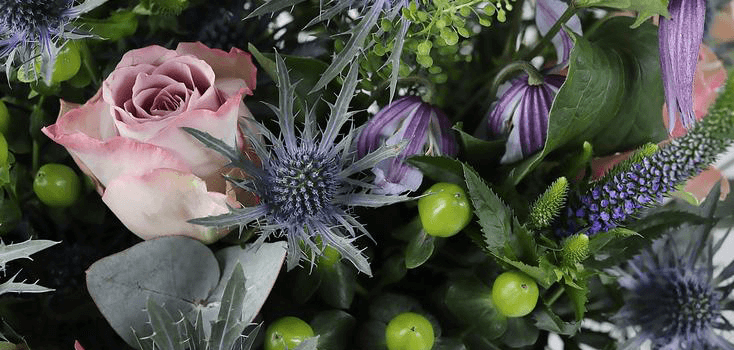 In addition to this, Fairtrade attracts companies that want to go further. If you buy Fairtrade flowers from Arena Flowers, who have now committed to source 100% of their roses as Fairtrade, they will plant a tree with every purchase. Co-op, which followed its extensive commitments to Fairtrade was the first retailer to source 100% Fairtrade roses and has the widest range at its stores, but there are flowers available also at Aldi, ASDA, Morrison's, Sainsbury's, M&S and Moonpig.
So if you are planning to adorn your home décor with beautiful bouquets this Christmas season, the most sustainable and stylish way of decorating your home is with Fairtrade flowers.
Banner photo: Arena Flowers' Fairtrade Christmas Wishes bouquet
You Might Also Like
How to make sure your Christmas is ethical