Here are 9 great spicy Fairtrade products that pack a punch in more ways than one. Not just full of flavour and natural goodness, they are also good for the people who grow the ingredients in some of the poorest countries in the world.
1. Bart Fairtrade Spice Range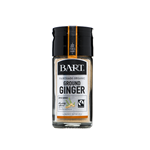 Bart Ingredients was the first to bring Fairtrade spices to the UK market back in 2005. Adding a fair dose of flavour ever since, the Fairtrade range has grown to include pepper, cardamom, ginger, cinnamon, turmeric and many more. See the full Fairtrade range on the link below and look for the Fairtrade mark on the packaging in store.

> See the full Bart Ingredients Fairtrade range
2. Radical Roots Ginger Pale Ale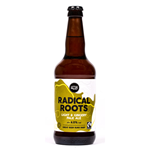 Radical Roots Ginger Pale Ale from the Little Valley Brewery launches your taste buds into a new world of flavours. Combining fresh Fairtrade ginger, dried fruit and citrus, it has a deliciously light and spicy finish. The perfect accompaniment to your Fairtrade dinner, in particular James Martin's Fairtrade Chinese Spiced Pork Ribs!
> Where to buy Radical Roots Ginger Ale
> Chinese-Spiced Pork Ribs recipe
3. Steenbergs Organic Fairtrade Spice Range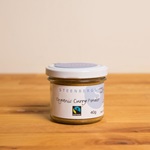 Steenbergs is a family-run firm committed to providing organic Fairtrade ingredients while protecting the environment. They are passionate about their work and aim to make people smile by providing a full range of organic Fairtrade spices without having to compromise.
 > See the full range of Steenbergs' Fairtrade spices
4. Sweet Orange & Thyme Dark Chocolate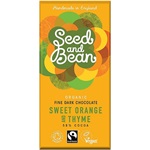 Too many delicious flavours to choose from in the Seed and Bean range. The Sweet Orange & Thyme dark chocolate bar is organic, vegan and Fairtrade and has been given 100% ethical accreditation from the The Ethical Company Organisation.
Or try the Just Ginger which combines Fairtrade ginger oil from Sri Lanka with Fairtrade vanilla and dark Dominican chocolate for a perfect after dinner bite.
> See the full Seed and Bean range
5. Mulled Spices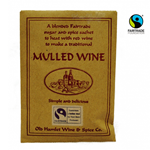 The perfect package. Old Hamlet Wine & Spice Co. hand-blends mulled spice mixes in small batches to their own authentic recipes and package them in their iconic calico bags. With mulled spice mixes for alcoholic and non-alcoholic drinks, from apple juice to champagne, there is really no need to wait for Christmas to enjoy this spiced treat.
> Discover the Old Hamlet mulled spices range
6. Stem Ginger Cookies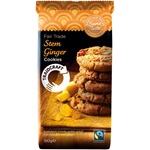 These yummy 5* rated stem ginger cookies from Traidcraft are Fairtrade and vegan. With Fairtrade ground ginger and Fairtrade sugar from Swaziland, they also contain the pioneering organic, fair trade, sustainable palm oil FairPalm produced by smallholders in Ghana.
> Buy Traidcraft Stem Ginger Cookies 
7. Gingerella Ginger Ale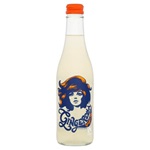 Brought to you by the good people at Karma Kola, Gingerella is made from ginger which has been grown organically by Fairtrade farmers in Sri Lanka. Its clean, crisp kick comes from its entirely natural ingredients list; ginger, lemon, sugar and spice. So not only does Gingerella taste good, every drink sold does good.
> Buy Gingerella Ginger Ale from Amazon
8. Chilli and Lime Cashews with Peanuts and Roasted Corn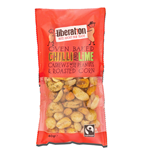 Liberation is the UK's only Fairtrade, farmer owned nut company and is working towards a world in which nut producers earn a decent, secure income and can plan for the future of their families and communities. Add that to the flavour kick that these chilli and lime nuts give, and you've got a good deal all round.
Available in store and online at Traidcraft, Oxfam, Ethical Superstore, Essential Trading, Premcrest, Tesco, Sainsburys and Waitrose.
Also served on EasyJet flights so you can snack well while flying high!
9. Fairtrade Organic Indian Chai Tea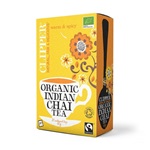 A deliciously refreshing, rich & full-bodied blend of black tea, cinnamon, lemon peel, cloves and fennel seed make this chai from Clipper Teas the perfect afternoon tea-break drink.
You might also like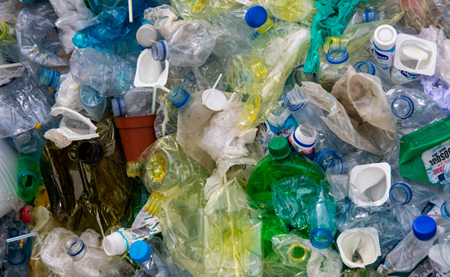 7 Fairtrade Switches to cut your plastic use
18 November, 2019
Take the standard supermarket product. We buy it, consume it, discard it. But we all know that a product's life is longer than that. Fairtrade works to shed light on what happens before you buy a product but what happens after you discard it matters too.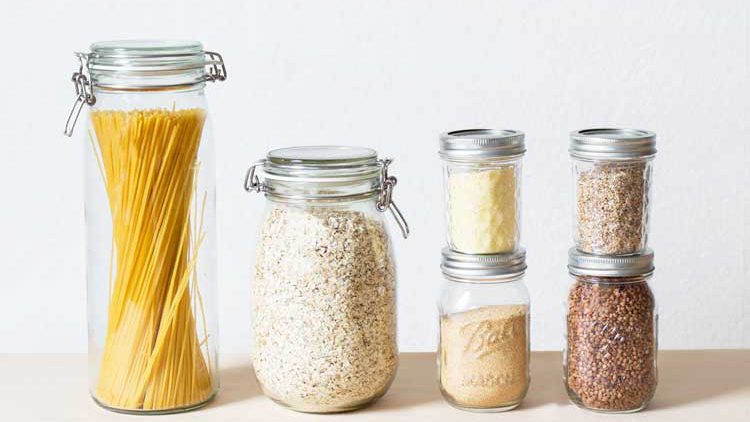 7 ways shoppers are acting more sustainably
14 January, 2020
People are beginning to think differently when it comes to grocery shopping. Not only are we thinking about price, we are also starting to consider how the product was made and the impact it has on both people and the planet.