2018 has seen the return of Divine Chocolate's Empowering Women bar. Find out how this bar of chocolate helps women cocoa growers in Ghana.
Divine Chocolate's Empowering Women bar embodies Divine's aspiration to shine a spotlight on women's issues and highlight the work that it is doing to support women cocoa farmers in Ghana.
Divine is the UK's only Fairtrade chocolate company that is also owned by cocoa farmers. Kuapa Kokoo, a cocoa farmers' co-operative in Ghana owns 44% of the company and it shares in the profits. Divine and Kuapa Kokoo have worked together for over 20 years, empowering women cocoa farmers to gain the necessary skills, confidence and influence to succeed in their industry through, for example, adult literacy classes and micro finance schemes.
Divine and Kuapa Kokoo invest in women not only because it is shown to lead to better quality cocoa, but because it also leads to thriving communities. When women have additional income to invest in their families and communities, the skills and confidence to participate fully in their industry, and their rightful place and share of voice in their organisation, communities flourish.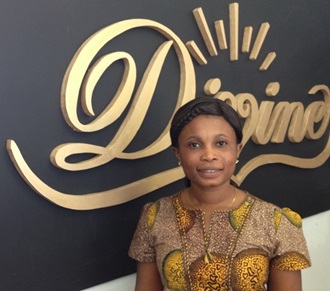 You can discover the story of Fatima Ali (shown in the photo), the female president leading Kuapa Kokoo, inside the wrapper of the Empowering Women bar. Look out too for the 'Gender Equality' icon printed on the inside wrapper, representing one of the United Nation's Sustainable Development Goals. Divine wants to raise awareness of the UN's universal call to action to end poverty and ensure that all people enjoy peace and prosperity.
Stand for Fairness with us
In the run up to World Fair Trade Day on Saturday 12 May, we are celebrating organisations who Stand For Fairness. Those who, like Divine, want to see decent working conditions and a fairer deal for the people who grow the things that we use every day, such as coffee or cotton or chocolate.
Stand For Fairness with us: Sign up to email to receive news of petitions, events and campaigns. Stand with us to ensure that the millions of people who grow the things we eat, drink and wear, have enough to feed and provide for their own families.
Find out more about how Divine Chocolate is working to empower women cocoa farmers:
Divine Chocolate Empowering Women
To buy the Empowering Women bar visit Divine's online shop:
Keep in touch

Sign up to email updates from Fairtrade to hear about products, petitions, competitions and more.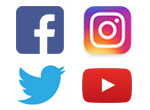 Support Fairtrade when you follow, share or like our social posts.