Here at Fairtrade, our mission is to improve the lives of the farmers and workers around the world who grow our food. But we're also concerned about the interests of consumers. Poverty and environmental damage on the ground increase the risks to UK food supplies – and the UK consumer interest – quite apart from the damage this can mean to the lives of the growers. Fair trade for farmers and workers means sustainable trade for consumers.
Our new report finds that government regulation, which is meant to secure the UK's food for the future, might just have been lending a helping hand in creating conditions where future prices will go up, and quality will go down. Could it be that Competition Law – intended to back the consumer interest – is in some respects working against consumers' future interests?
We are facing a crisis in the making, which will affect us all. Whilst the world's population is increasing , the capacity to produce food is likely to decrease due to climate change . Many very poor farmers have been squeezed over many years by low prices. As a result, they're becoming locked into lives of poverty and are unable to futureproof their crops against the impacts of environmental challenges like climate change.
Basic crops that Fairtrade works with, such as tea, coffee, cocoa and bananas, are under increasing pressure due to unpredictable and changing weather patterns, for example causing an increased risk of crop disease. Poverty also affects the stability of food production, with young people leaving traditional farms for work elsewhere, and increases the likelihood of human rights abuses.
Why does this matter to the UK consumer? Because such profound shocks to already fragile supply chains can impact everyday consumers in the UK, by creating shortages, decreasing product quality, and causing prices to go up in the long term.
It's important for businesses to work together to create widespread change and tackle this problem, and they are struggling to act on their own. Although they want to make changes to make supply chains more sustainable and guard against product shortages and price rises, many worry about acting alone and losing their competitive advantage, known as "first mover disadvantage". On the other hand, there can be fears that they can't collaborate with other businesses without falling foul of competition law.
Government action can help! If regulators can be clear with businesses about how they can join forces to address poverty and climate change in their supply chains without falling foul of the law, it could help farmers – and help secure quality products and stable prices for UK consumers in the future.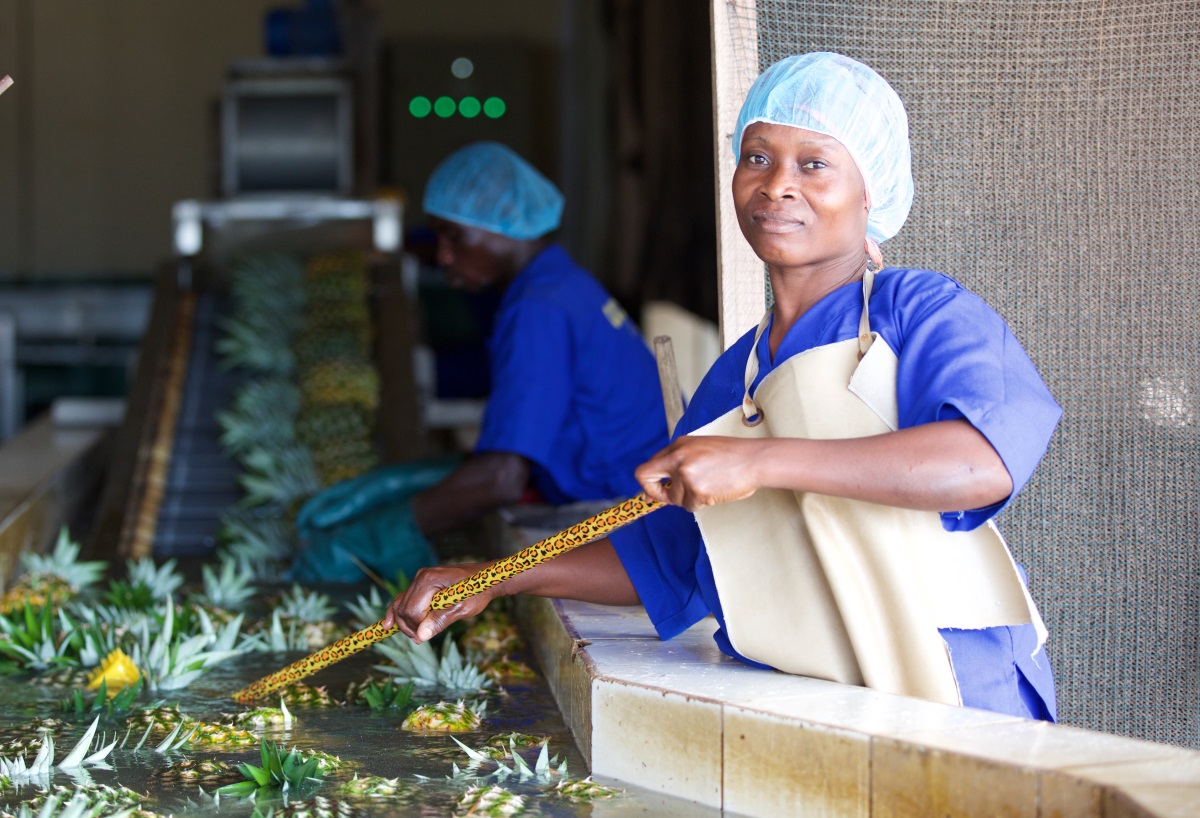 Fairtrade's new report shows that if we encourage businesses to work together and invest more in supply chains now, we're likely to directly benefit consumers by improving supply and keeping prices down in the long term – and improve the lives of hundreds of thousands of farmers as well.
Our hypothetical scenario asked what would happen if retailers in the UK agreed to a specific set of sustainable and ethical production standards for one fifth of the fresh pineapples on our supermarket shelves , and to pay producers more money for these ethical pineapples as well. The ethical pineapples would offer greater choice and quality for consumers, with a decreased likelihood of price rises and product shortages in the future, and reduced greenhouse gas emissions. What's more, by buying the ethical pineapples, shoppers could make a stand against the exploitation of farmers. Surely that's something worth having on our supermarket shelves?
So what can be done?
Here at Fairtrade, we're calling for the Competition and Markets Authority (CMA) to issue guidance on how competition law would be applied to business collaborations for sustainability purposes. There's a lot that businesses can do already, and being clearer about the existing rules will help reduce the fear factor.
We're also asking government and the CMA to work harder at taking long term sustainability issues and broader UK policy goals into account when they're considering how well markets are functioning, not just consumer interest in the short term.
It is all about joined up government for a joined up world, encouraging businesses to do the right thing in their supply chains – and removing artificial barriers too.
Find out more: Competition Law Fears – The Hidden Barrier to Living Income