Karma Cola is the evolution of a Fairtrade business we began in New Zealand called All Good. Founded on the principle that what you drink and eat should not only taste good, it should be good for the land, good for the people who grow the ingredients and good for you. All of our products are organic and Fairtrade, and this has shaped the way we do business. We believe in sourcing the highest quality organic ingredients we can find, empowering farmers, paying better prices, and supporting the development of trade amongst farming communities.

Our drinks have been available in the UK for just over a year and we've seen an enormous demand from Brits who believe, as we do, that what you drink should be as good for you as a fizzy drink can be, and living up to our motto of 'Drink No Evil'.

Not many people know that the word 'cola' comes from the cola nut. There's a saying in the jungle in West Africa where we get our cola nut from: 'he who brings cola, brings life'. For centuries people have chewed cola for energy and split cola nut to celebrate friendship. However, there's a sobering statistic. Globally, there are about 1.9 billion colas drunk every day – over a million a minute. But the African people who discovered cola don't receive a penny from the world's most popular fizzy drink as most cola flavouring is now made artificially.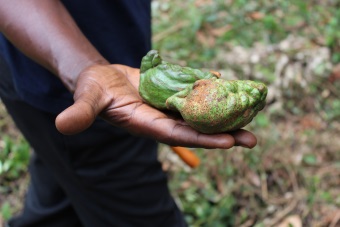 A few years ago, we thought it was about time someone did something about that. So we made Karma Cola. Karma Cola's original recipe combines cola nut from the Boma village in Sierra Leone with Fairtrade vanilla bean from the Forest Garden Growers Association in Sri Lanka and Fairtrade organic cane sugar from the Suminter Organic Farmers Cooperative in Bhimanagar India.

We may be fizzy, but we're serious about looking after the people who grow our ingredients and that's why supporting the Fairtrade (and organic) movement is essential to everything we do. We've been named one of The World's Most Ethical Companies by The Ethical Institute for two years in a row and were named The World's Fairest Trader by Fairtrade International.

We are proud of the impact that the way we source our ingredients has. For instance, the Fairtrade Premium that the sugar farmers in Suminter receive has enabled them to install water tanks in schools, build community wells and run an immunisation programme for their livestock.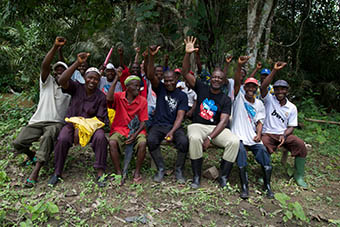 When we started Karma Cola we wanted to make sure our cola farmers benefit directly from the sale of our drinks like the farmers who produce our Fairtrade certified ingredients. So, as well as fulfilling all our Fairtrade commitments, we set up The Karma Cola Foundation. Proceeds from the sale of every bottle of Karma Cola go back to the people of Boma for sustainable farming and community projects.
The Karma Cola Foundation was founded on the principle that the eight communities we work with in the Tiwai region of Sierra Leone know what's best for them. They decide what projects they want funded. The first, the Makenneh Bridge, joins the old and new parts of Boma. Other projects include sending 50 young people to school, installing a primary school teacher, building a rice processing plant to ensure security and self-sufficiency of food supply and rehabilitating 25 acres of rainforest farms.

We're delighted that Karma Cola has caught the British public's eye in the way that it has. We're looking forward to seeing the impact of that next time we visit our friends in Sierra Leone.
Find out more about Karma Cola
Available from Waitrose, Ocado and Amazon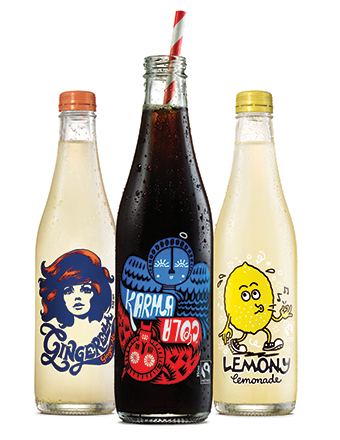 sustainable production and consumption (SDG12). The opinions expressed here are the sole responsibility of Fairtrade International and do not necessarily reflect the views of the European Union.
You might also like
Most people are familiar with Fairtrade, so why do the same misconceptions about what it is and how it actually works keep cropping up?

Follow us on social media

Support Fairtrade when you follow, share or like our social posts.

Sign up to email updates from Fairtrade to hear about products, petitions, competitions and more.