Rain is a mixed blessing in the Busia area of Eastern Uganda. When I arrived in the community on a recent visit, I was greeted by steely grey storm clouds which quickly gave way to rain and swamped the parched orange earth. Ironically, the arrival of the monsoon brings joy to farmers but for the gold miners I've come to see it promises danger and at its worst, even death.
For in the Busia gold mining district fatalities are frequent during the rainy season, as the soil becomes soft and muddy unstable mines collapse or flood while workers are underground. And yet local people continue mining for their very survival because it is the main form of employment in the region but it its barely a living, many earn as little as £0.50 a day from it.
But now there is a glimmer of hope. I've come to meet a group of people who have made history and offer hope for gold mining communities across the continent. The Syanyonja Artisan Miners Alliance (SAMA) is the first mining cooperative in Africa to become Fairtrade certified.
This landmark achievement is the result of four years of planning, preparation and hard work that has been truly transformational for the four mining groups involved in SAMA. For the members of the co-operative, for the first time small scale mining is now safe and legal. This is a region where despite being the main source of employment, the industry operates illegally and now SAMA's mines are registered with the local government and have adopted improved health and safety and production standards.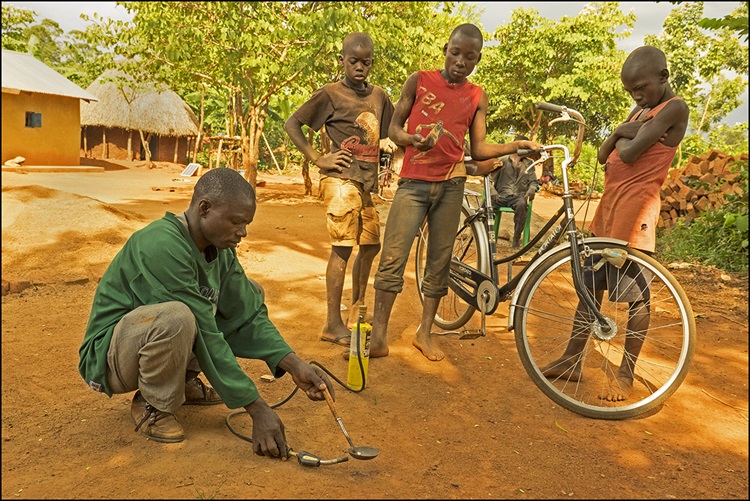 They are now ready to become an export industry. Once the export supply chain has been established, they'll be able to sell their gold to the 14 Fairtrade global markets for gold. They will be guaranteed for a better price plus the Fairtrade Premium – extra cash that goes to the community to invest in development projects.
Gold was first discovered in the Busia goldfield in 1932, where it occurs in the rich quartz veins and bands of iron which lay beneath the ground. When the colonials left, local people continued 'scratching', mining the seams. Discovering gold on your land is seen as a 'blessing from God' in a very poor district. Sadly however, it is a subsistence economy. The miners are not officially employed by a mining company but rather work independently working with hand tools. In addition to the hazards in the pit, as miners chip away at ore and follow veins until the walls collapse, the processing of gold can cause mercury poisoning without the right equipment. As the son of the owner of an informal mine 24 year old Ayubu Musisizi says of using mercury: "We should have masks and other equipment but it's too expensive so we can't afford it. We know it's not safe as we hear from different organisations that it is too dangerous to burn mercury."
It's also damaging the environment, it's suspected that irresponsible use of mercury used to amalgamate the gold seeps downstream into Lake Victoria which lies 30 km downstream, via a series of wetlands.
One of the main aims of the new Fairtrade certification is to counter these health and safety and environmental hazards.
At SAMA, the miners are now able to recover 95% of gold from the ore they process, thanks to the gold katcha funded by Fairtrade campaigners. The device is a concentrating centrifugal machine which washes the heavier elements added, allowing the lighter elements to be washed away into a sealed water pond which is then recycled. The miners are now able to concentrate the gold containing elements in smaller volumes. It means they are less reliant on using mercury to wash the ore which doesn't capture as much gold.
Wabwire Simon, chair of SAMA says "Before, with sluicing, we could recover just 30-50% and it took us three to four days. Even the tailings result in 50% recovery. The machine makes everything much easier. People outside of our group in the wider community are seeing the benefits too. They wish for more gold katchas in the area, but we said no, go slowly and gradually build on your practice. The whole community is very excited about its potential."
Find out more about Fairtrade Gold
Top 10 Facts about Fairtrade Gold
You might also like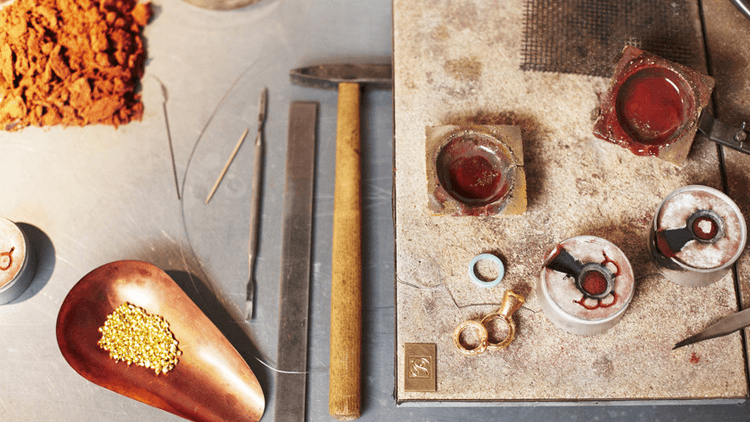 Top 10 Facts about Fairtrade gold
16 July, 2019
Across cultures and throughout history, people have coveted gold, using the precious metal for jewellery, money and technology. How much do you know about gold mining and its star-spangled origins?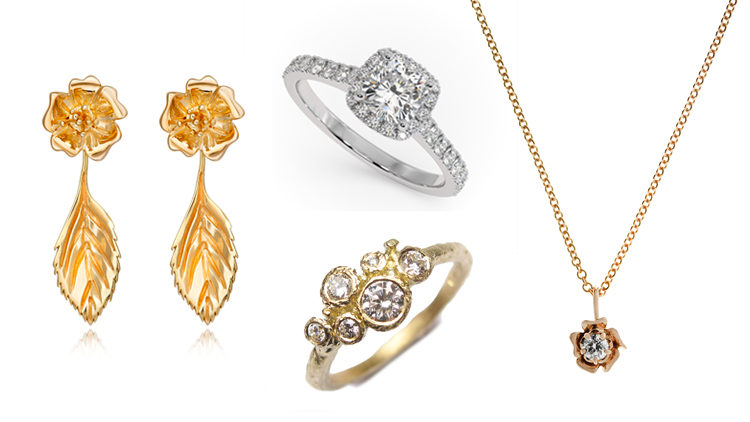 7 Ethical and Sustainable Jewellery Brands
12 February, 2020
Behind beautiful Fairtrade gold jewellery, lies an equally beautiful story of fair pay and safe working conditions.