Less than 24 hours after arriving in London, our four special guests put jet lag to one side as they attended an All-Party Parliamentary Groups reception held at Parliament. They met with politicians, celebrities, Fairtrade supporters and business representatives in a packed room – a great way to kick off Fairtrade Fortnight 2018.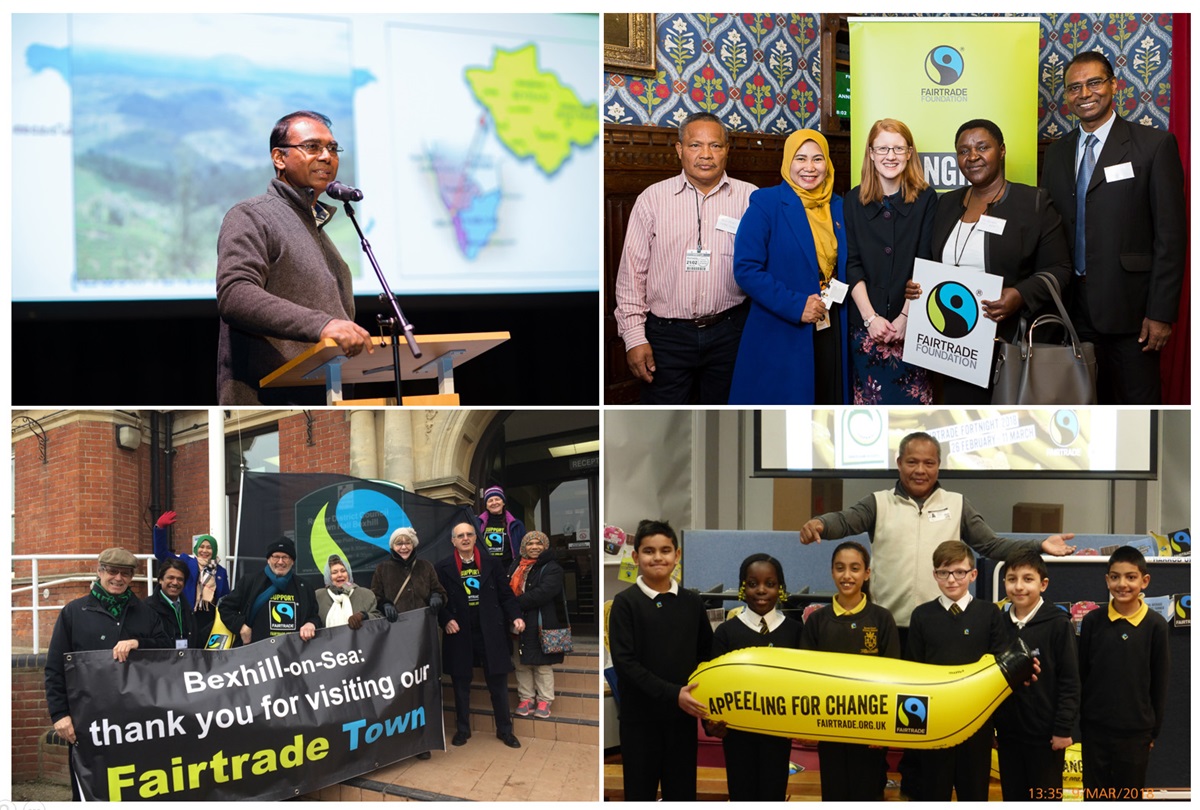 Father John Joseph, Chairperson of WOFFA (Wsss Organic Farmers Fair-trade Association) in India, addressed the audience and explained how his co-operative has grown in ten years from just 400 members to over 8,000 coffee and spice farmers. Through Fairtrade, the co-operative is getting better prices and investing the Fairtrade Premium to transform living conditions.
Over the two weeks, Fr John, along with Mahyana Sari from Indonesia, Ketra Kyosiimire from Uganda and Marcial Quintero from Panama, took in more than 80 events between them – from the grand surroundings of Westminster Palace to schools, communities and businesses across the UK.
The great thing about the Fairtrade Producer Tour is that it connects the people who do the ongoing real work that makes Fairtrade function – the campaigners and producers, and the shoppers and businesses.
Most events are organised by local Fairtrade groups to ensure the visiting producer can reach right into the community and build on the work of local Fairtrade groups, schools, universities and places of worship.
Of the many to choose from, my personal highlights include:
Marcial Quintero from Panama receiving a warm welcome and a lot of excellent questions whilst presenting to students at Eton College
Mahyana Sari performing a traditional Gayonese coffee dance – with audience participation!
Ketra Kyosiimire comparing notes and sharing her co-operative's success story with UK dairy farmers who are also battling to get a fair price for their milk
Managing to complete almost all scheduled events despite snowy weather and some travel chaos!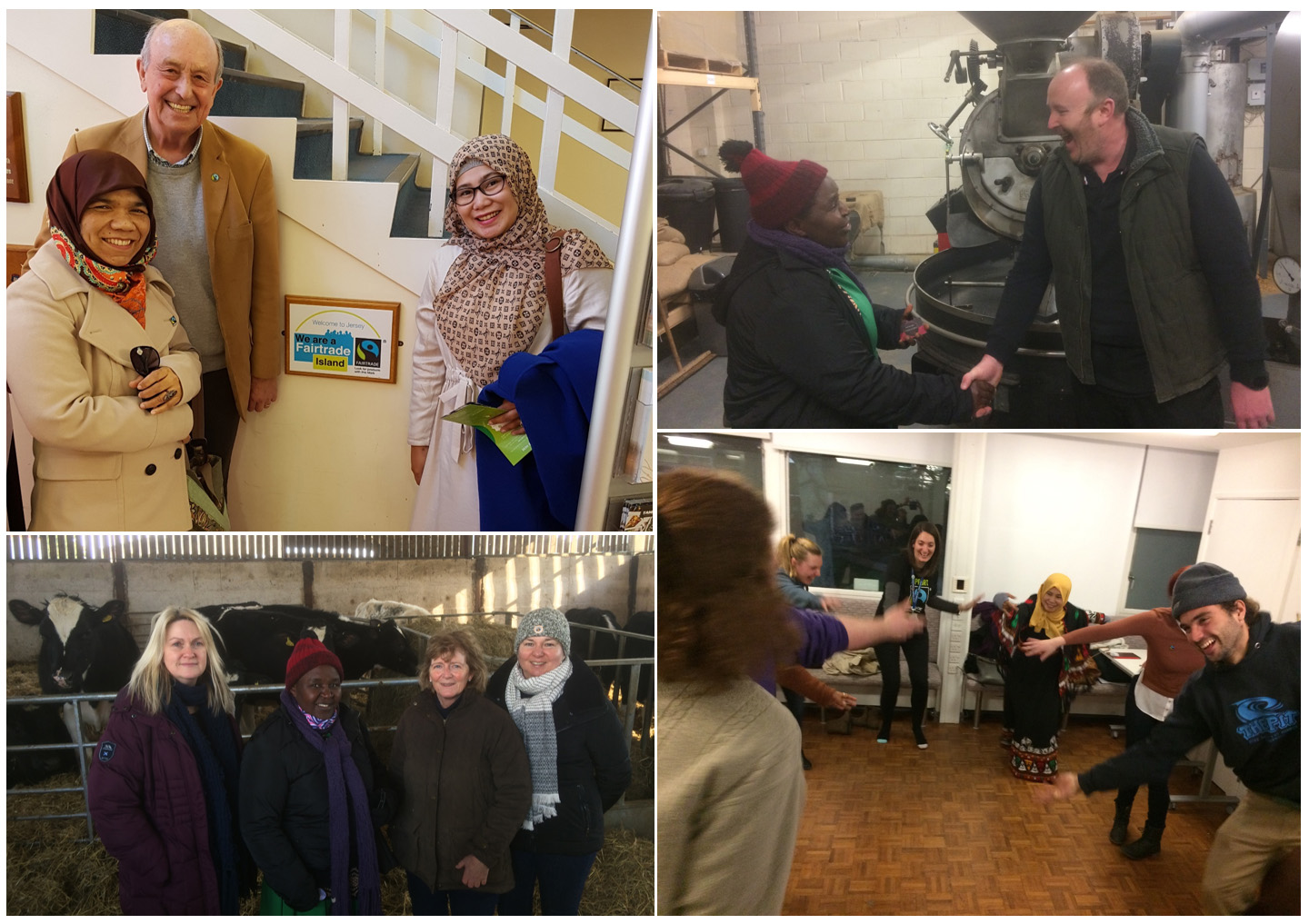 In general, we in the UK are very removed from the process of how things are produced, which is part of the challenge when it comes to uniting shoppers and producers to get a better deal for the millions of farmers and workers whose voices aren't heard in conventional trade.
Hearing first hand from a producer representative has proven to be one of the most powerful ways of bringing this connection to life. If everyone could meet a farmer and appreciate who is behind each cup of tea or coffee, each bar of chocolate or each cotton bag we enjoy, the job of Fairtrade might already be done.
Thank you Mahyana, Marcial, Ketra and Father John for sharing your Fairtrade stories and bringing this important connection to life for thousands more people this Fortnight and closing the gap between producers and consumers. Thanks also to all those who worked hard to organise events, travel across the country and open their doors to host visiting producers.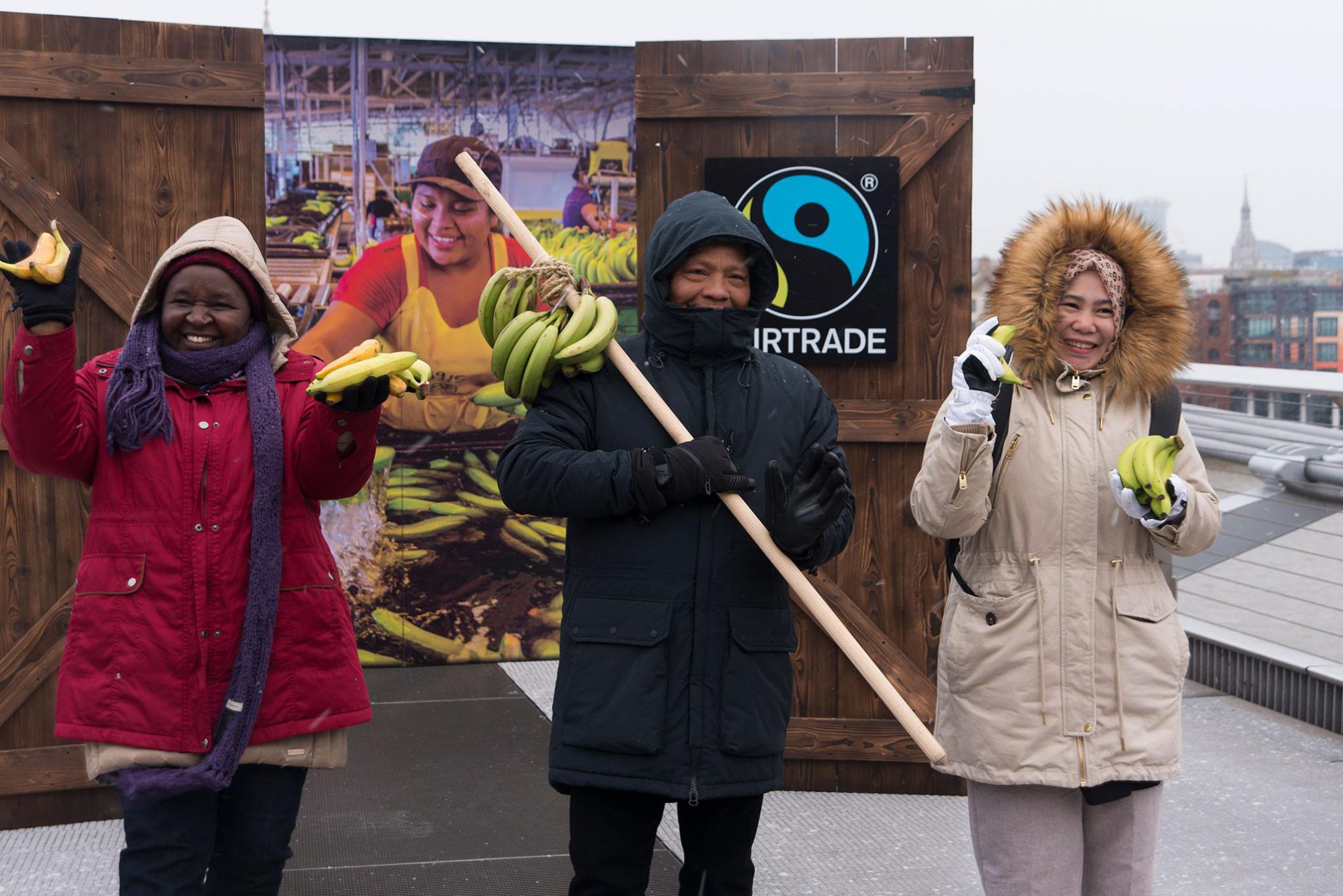 Of course, you don't need to meet a Fairtrade Producer in person to make a difference – far from it. Every Fairtrade coffee morning, school bake sale, school assembly, high street stall or Fairtrade café crawl helps to empower and give a voice to the producers we are all campaigning for all year-round.
So however you opened doors for Fairtrade this Fortnight, and whoever you opened them to, thank you for standing alongside producers working hard to close the door on exploitation, and closing the gap between us and the people we rely on for so many of the things we love.
> Meet the producers, in our collection of videos
> Hear what Ketra and Mahyana thought about their trip to the UK
If you are a member of a Fairtrade Group and would like to host a producer visitor in Fairtrade Fortnight 2019 please get in touch! Email: volunteer.towns@fairtrade.org.uk