What's unique about Fairtrade?
The global Fairtrade movement is millions of people – farmers, workers, shoppers, campaigners and not-for-profit organisations – working with businesses across the world to make trade fair.
Fairtrade is represented in the UK by the Fairtrade Foundation, a non-profit organisation and registered charity. It is also made up of 20 other organisations across Europe, Japan, North America, Mexico and Australia/New Zealand.
Most importantly it includes three networks of producer organisations from Asia, Africa, Latin America and the Caribbean, representing over 1.6 million farmers and workers. It is these farmer networks who have the final say in what the Fairtrade movement does. Representatives of these networks sit on the Fairtrade board.
A global body called Fairtrade International unites all these parts and watches over Fairtrade across the world including setting the global standards and ensuring they are followed properly.
What does the Fairtrade Foundation do?
The Fairtrade Foundation works closely with Fairtrade International and the three producer networks on four key areas.
Independent certification of products and raw materials against Fairtrade standards and licensing the use of the FAIRTRADE Mark on products that meet these standards. We do this with Fairtrade International.
Growing demand for Fairtrade products in the UK and supporting producers to sell to businesses that want buy on Fairtrade terms
Finding new ways of supporting producers to trade their way out of poverty
Raising awareness of the need for fairer trade and the role of Fairtrade in achieving this
The Foundation was established in 1992 by CAFOD, Christian Aid, Oxfam, Traidcraft, Global Justice Now, and the National Federation of Women's Institutes.
In the UK, Fairtrade has a strong network of supporters in communities of all sizes, schools, universities, places of worship and workplaces.
In 2016, UK retail sales of Fairtrade certified products exceeded £1.65 billion. Volume growth also increased, meaning that an estimated financial premium totalling around £30 million will go to farmers and producers across Africa, Asia, Latin America and Caribbean to allow them to continue delivering improvements for themselves and their communities. This is one of the core benefits of Fairtrade on top of the minimum price.
What are Fairtrade Standards?
Fairtrade Standards are global trading standards for products and ingredients set through a global process involving farmers and workers and led by Fairtrade International. Fairtrade's many other stakeholders are consulted too, including manufactures, supermarkets, traders, charities and experts. Find out more about Fairtrade Standards.
At the heart of the standards is a commitment by businesses to pay a guaranteed minimum 'safety net' price. This is set to cover producers' basic costs and is globally agreed by all involved. Of course should the market price be higher than the minimum price producers will receive this instead.
On top of a minimum price, or market price if it is higher, companies also have to pay a set agreed amount extra called the premium, for producers to invest in projects that enhance social, economic and environmental development.
It is not only businesses that have to meet standards. Under Fairtrade, producers also have to work to a set of clear criteria to ensure that the conditions of production of all Fairtrade certified products are socially and economically fair and environmentally responsible.
Business and producer organisations pay into the Fairtrade system to cover the cost of setting, checking and promoting these standards. Through this they also contribute to helping the poorest producers join Fairtrade and support them to do the work that is needed to meet and maintain the production standards that Fairtrade demands. In this way the costs of running and policing Fairtrade standards are fairly shared by all those involved.
What's changing between Sainsbury's and the Fairtrade Foundation?
Sainsbury's own-brand Extra Strong, Green Tea, Red Label and Gold Label ranges will no longer be Fairtrade certified, whilst some of its premium range Fairtrade teas including Taste the Difference and Organic will continue as Fairtrade.
The non-Fairtrade certified own-brand ranges will become part of the retailer's new 'Fairly Traded' range of products. According to Sainsbury's this is part of a pilot, testing a new model for its tea supply chain.
Sainsbury's invited the Fairtrade Foundation to be a partner ahead of the launch of this pilot under the Fairly Traded brand, but after consultation with farming groups in Africa we decided not to join them.
Fairtrade arranged for Sainsbury's staff members to attend two consultations with producers from 27 co-operatives in Africa earlier this year. Sainsbury's staff attended these consultations to present the 'Fairly Traded' pilot plans and receive feedback. At the time of the consultation the majority of the producers at these meetings either had been or were due to be in Sainsbury's supply chain. As with all Fairtrade meetings, minutes were taken and the tea producers consulted confirmed that as representatives of their producer organisations they were reflecting the views of more than 100,000 African tea farmers and workers in Sainsbury's supply chains. Following the launch of the Fairly Traded scheme, they endorsed this letter outlining the feedback they gave to Sainsbury's. In addition to sharing the producers' concerns, the Fairtrade Foundation decided not to partner on the 'Fairly Traded' scheme because, as it currently stands, the Sainsbury's approach does not sufficiently meet Fairtrade principles nor the accepted operating principles for any independent certification scheme.
We strongly believe in the robustness and effectiveness of Fairtrade certification.
Fairtrade is a fully independent and transparent system supported by the third party organisation FLOCERT which makes sure producers and traders are complying with the Fairtrade Standards by carrying out checks and audits. Find out more about FLOCERT.
Sainsbury's Sustainability Standards are established by Sainsbury's, which means that Sainsbury's will in future carry responsibility for their implementation, review and performance. They have some welcome additional requirements. However to be credible, they will need to set up strong structures for independent verification and have grievance mechanisms in place to ensure that there are safe ways for producers to hold Sainsbury's to its commitments. This information should be detailed and published in line with the recommendations of the expert organisation on Standards, ISEAL.
Credible standards' systems should operate to the relevant ISEAL credibility principles and codes of practice, which Fairtrade already adheres to . Based on the publicly available information, we believe that Sainsbury's claim that their standards are '"better than'" Fairtrade does not stand up to scrutiny.
Why exactly are you not working with the Fairly Traded pilot?
The Fairtrade Foundation will not become a partner in this pilot because we are concerned that there is no evidence that it will deliver for some of the most marginalised farmers and producers who grow our tea.
Of most concern is the fact that farmers would go from being in control of the money they earn to spend on community and local projects to having to apply to a board (under the 'Sainsbury's Foundation')in London in order to access the money they had rightfully earned with no guarantee they would receive it.
In the consultations with farming groups in Africa the response was overwhelmingly against a further layer of bureaucracy controlled by a group far removed from day-to-day life in Africa and elsewhere.
The Fairtrade Foundation, our members and our supporters are concerned Sainsbury's 'Fairly Traded' brand may confuse shoppers. Many people may mistake it for Fairtrade and believe it follows the same independent certification model and standards. We would encourage anyone who is ethically minded to look into any organisation's sustainability claims. Fairtrade is one of the world's most recognised ethical labels which gives consumers much-needed independent assurance that farmers and workers are getting a fair deal.
Sainsbury's remains the biggest retailer of Fairtrade goods and we very much hope they will maintain their other commitments. We are disappointed for the farmers affected by changes to the Sainsbury's own-brand teas which will no longer be Fairtrade certified. However its premium range Fairtrade teas will continue to be Fairtrade-certified, including organic and Taste the Difference – we encourage consumers to look for the iconic and recognisable Fairtrade Mark on these products when shopping at Sainsbury's.
What's the difference between Fairtrade and 'Fairly Traded'?
What Sainsbury's are proposing with their 'Fairly Traded' label, own accreditation and in-house sustainability programme is not Fairtrade. The 'Fairly Traded' label and the Sainsbury's Foundation's new approach as yet represents an untested model.
Fairtrade is the largest and most proven ethical trading scheme which has proven benefits for, producers, consumers and businesses. Fairtrade represents more than 1.6m farmers and workers worldwide, who together share more than €100m Fairtrade Premium each year.
Because supply chains and markets are constantly changing, to make sure farmers and workers are always benefitting, the Fairtrade Standards are continuously updated and revised, with input from a variety of expert stakeholders including producers themselves.
Fairtrade is a member of ISEAL, which represents the movement of credible and innovative sustainability standards and we adhere to the ISEAL Codes of Good Practice and accompanying requirements, which include publishing the full details of the Fairtrade Standards and how they are implemented on our website. Find out more about ISEAL.
What will it mean for farmers and workers?
Sainsbury's proposed changes to their supply chain will affect 229,224 Fairtrade farmers and workers globally.
We understand Sainsbury's would like to continue sourcing some of its tea in the new 'Fairly Traded' range from some Fairtrade-certified producers but many producer organisations will no longer supply them and therefore will lose sales.
Sainsbury's say they will continue to commit to minimum prices and the financial equivalent of the Fairtrade premium but while this is a helpful commitment, it is important to note that decision-making will not be under the control of producers, and producers will need to apply for funding. For many, being able to rely on Fairtrade Premium gives a trusted income which allows them to plan business and farm investments, social programmes and more.
Sainsbury's standards indicate that producers are expected to certify against Fairtrade or a different certification scheme. If this requirement is enforced, it could lead to a situation where Sainsbury's benefits from the work involved in Fairtrade certification without contributing to the costs.
All businesses licensed to use the FAIRTRADE Mark share the costs of the system, e.g. support services on the ground, governance, expertise and advice, standards development and price and premium review mechanisms. Producers who choose to remain Fairtrade certified to meet the Sainsbury's standards that reference Fairtrade will have to do so at their own expense.
What impact does Fairtrade have?
Fairtrade has 25 years' experience and research shows that Fairtrade sales consistently deliver significant benefit for producers. Our latest household surveys found that household poverty is significantly lower where Fairtrade crops are the main source of income (Fairtrade International, 2017). Independent research consistently finds that combined with market access, the Fairtrade Premium and the Fairtrade Standards are powerful tools to improving incomes and reducing poverty, alongside addressing human rights issues and building stronger businesses. With transparent and rigorous standards and consultation structures, farmers and workers have greater power to raise and address problems that occur in supply chains and negotiate with their buyers. This approach is good for business too; workers on Fairtrade-certified plantations have a greater sense of voice and ownership and are more motivated to support their company when problems arise, and stronger farm organisation makes for better business partners.
How does Fairtrade work with businesses to go beyond Fairtrade Standards?
Fairtrade works with many businesses that support Fairtrade certification to go beyond standards compliance to further increase the long-term impact of their work. 

For example, Fairtrade has worked closely with Waitrose and one of their coffee producer groups in Brazil, APPCER to improve the quality of their coffee, thereby increasing their access to the domestic and international market. The project has led to stronger and more transparent relationships which benefit both the business and the co-operative. The more efficient and effective production processes also mean that Waitrose can source more quality Fairtrade coffee from a known supplier while the co-operative has seen an increase in the quality of their product and a reduction in production time. 
Matthew Algie and M&S have worked together for decades and, in 2004, they converted all of the coffee served in M&S cafes to Fairtrade and organic. This included beans grown by farmers at the Fairtrade certified Oromia Coffee Farmers Cooperative Union (OCFCU) in Ethiopia. This led to many benefits in the community; the Fairtrade Premium they paid contributed to farmers' investments in a medical centre, schools and university bursaries. But a new partnership approach was created as the farmers are now increasingly suffering the effects of climate change, which is impacting on the water supply – crucial to how the farmers process their coffee. The partnership project included the construction of 115 coffee drying beds around the community, training in high quality natural processing and innovation in coffee blends. The farmers increased productivity and incomes by exporting higher quality and naturally processed green bean coffee. Farmers are now offering buyers a different taste profile, and are less dependent on the water supply. The project's collaborative approach meant that the farmers have built up a greater sense of security in regards to their relationship with their buyers. The project helped M&S to meet the objectives of the Global Communities Programme strand of Plan A, which includes a focus on livelihoods and the environment.
Fairtrade is also working with the Co-op in partnership with tea co-operative Fintea to support its Fairtrade tea farmers and provide communities with training, counselling, a library and access to the internet. The Co-op has featured the FAIRTRADE Mark on its entire own brand tea range since 2008 and has committed to build a new community resource centre in Kenya in support of Fairtrade farmers. It will give access to 50,000 people across the Fintea tea growing community to vital educational, recreational, cultural, health and lifelong learning opportunities. The Co-op continues to work with Fairtrade to move beyond standards compliance and develop deeper commitments with producers within the Fairtrade system to deliver further impact for farmers.
Fairtrade and Sainsbury's, the world's largest Fairtrade retailer, have worked together for many years and we are rightfully proud of what we have achieved together for some of the world's most marginalised farmers. Fairtrade's collaborative and innovative work demonstrates our success in finding solutions to the challenges facing both retailers and farmers and producers, and our door remains firmly open to Sainsbury's.
Whilst the new range of 'Fairly Traded' teas are currently on shelf, customers will still be able to buy Fairtrade-certified tea from Sainsbury's Taste the Difference range.
What happens now?
Fairtrade is still in positive dialogue with Sainsbury's about the Fairly Traded pilot on tea.  We look forward to being able to update on Fairtrade commitments in the coming weeks, which we will do as soon as we have new news.  In the meantime, thank you for your continued, very valuable support. (Last updated 16 January 2018.)
Read more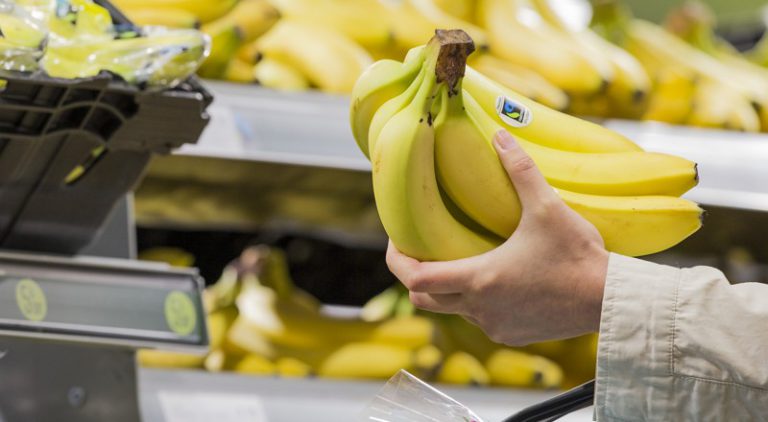 7 things people get wrong about Fairtrade
1 February, 2019
Most people are familiar with Fairtrade, so why do the same misconceptions about what it is and how it actually works keep cropping up?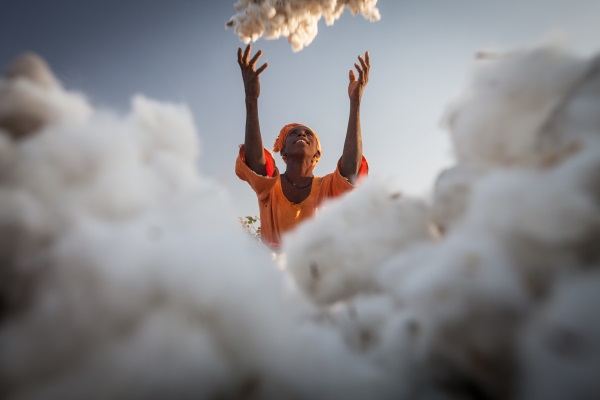 25 Facts about Fairtrade
1 October, 2019
As we celebrate 25 years of Fairtrade products in the UK, and 25 years of positive impact for farming communities around the world, we share 25 facts about Fairtrade that you may not know.