Every year Christmas seems to be bigger, louder, more colourful, and require more spending. But this year, there's been a change in shopping sprees – and more people are searching for an ethical answer.
In the past 12 months there has definitely been an upswing in the number of people searching for sustainable options, plastic free, questioning companies about where they get their raw products from and not failing to hold them to answer if there's something amiss. Whilst this is all fantastic, we still need more options, and more change – faster! For those who are passionate about treading more lightly, Christmas is a minefield. There is expectation from family and friends to be generous and thoughtful, but still many struggle with niggles about where gifts come from. Are your Christmas treats at the expense of the farmer? Are workers being woefully underpaid for your child's toys? What exactly is the impact of the present from your great aunt on the environment? And that advent calendar – is it really recyclable? 
The Ethical Consumer Markets Report reveals that the value of ethical spending in the UK grew by 3.2% and over a quarter of respondents say they bought products because of their ethical reputation. Healthy, sustainable and ethical lifestyle choices remain important, and over 30% of people have moved to a vegetarian or vegan diet, suggesting a continued rise of the conscious consumer. Sales of Fairtrade products also grew according to the latest market report, and it's expected that over time more people will seek out ethical options.
The industry is changing, but how do we maintain this at Christmas? The Bank of England say that a typical household spends over £500 extra in December, and usual healthy or ethical habits can go out the window in favour of over indulgence. Luckily there are still simple ways to make your shopping easier and still ethical, like looking out for the Fairtrade Mark, which is recognised by 9/10 British consumers. There are over 4000 products licensed as Fairtrade in the UK, including many more unexpected things that are perfect for gifts, like trendy spirits such as those crafted by FAIR Drinks, or Fairtrade gold jewellery at a range of prices, from handmade pieces like those by Wright & Teague to stylish options by Harriet Kelsall, which are widely available. It's a good opportunity for retailers to make sure these products are clearly visible over the festive period to capitalise on the additional Christmas spend.
Interestingly many people want to be seen to be more ethical, not just doing it by rote, especially at Christmas with gift giving. Several new studies suggest that yes, ethical consumerism is up in general, but what people perceive as ethical is even more important. For example a gift might be vegan, but is it organic, where does it come from, does it have a certification, and how will friends rate these various credentials? First impressions are even more important with the in-laws and if your hand-wrapped soap isn't a reputable certified product it might not cut the mustard – despite the best intentions!
It doesn't stop there. Education and transparency have come to the fore this year – and for very good reasons. We have the power to follow a product right back to the ground where it grew, so is it any surprise that people are asking to know about the person who cultivated their Christmas cocoa?
Most people do not want to support companies that are making profits at the expense of other people, even more so at Christmas. It's a time to celebrate, so making sure there are enough ethical options for all the family is essential. The Fairtrade Mark means a fair price is paid for the product, and an additional Fairtrade Premium goes to support the communities and people who rely on things like cocoa farming for their livelihoods. 
There may be many challenges surrounding ethical consumerism at Christmas, but at least there are some easy options for the traditional Christmas over indulgence. With more innovation and more awareness, there is greater choice, fantastic products, more availability and subsequently fairness for everyone at Christmas. 
Find out where you can buy Fairtrade this Christmas.
Read more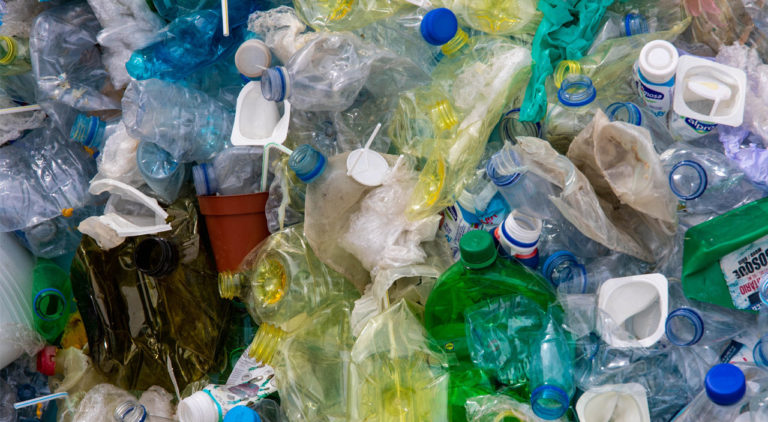 7 Fairtrade Switches to cut your plastic use
18 September, 2021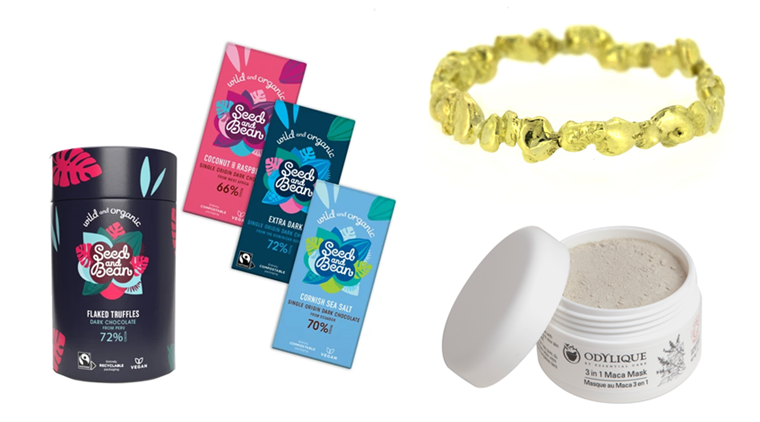 14 best gift ideas to send during lockdown
15 June, 2020
Photo by Kira auf der Heide on Unsplash.