Fairtrade Sandwiches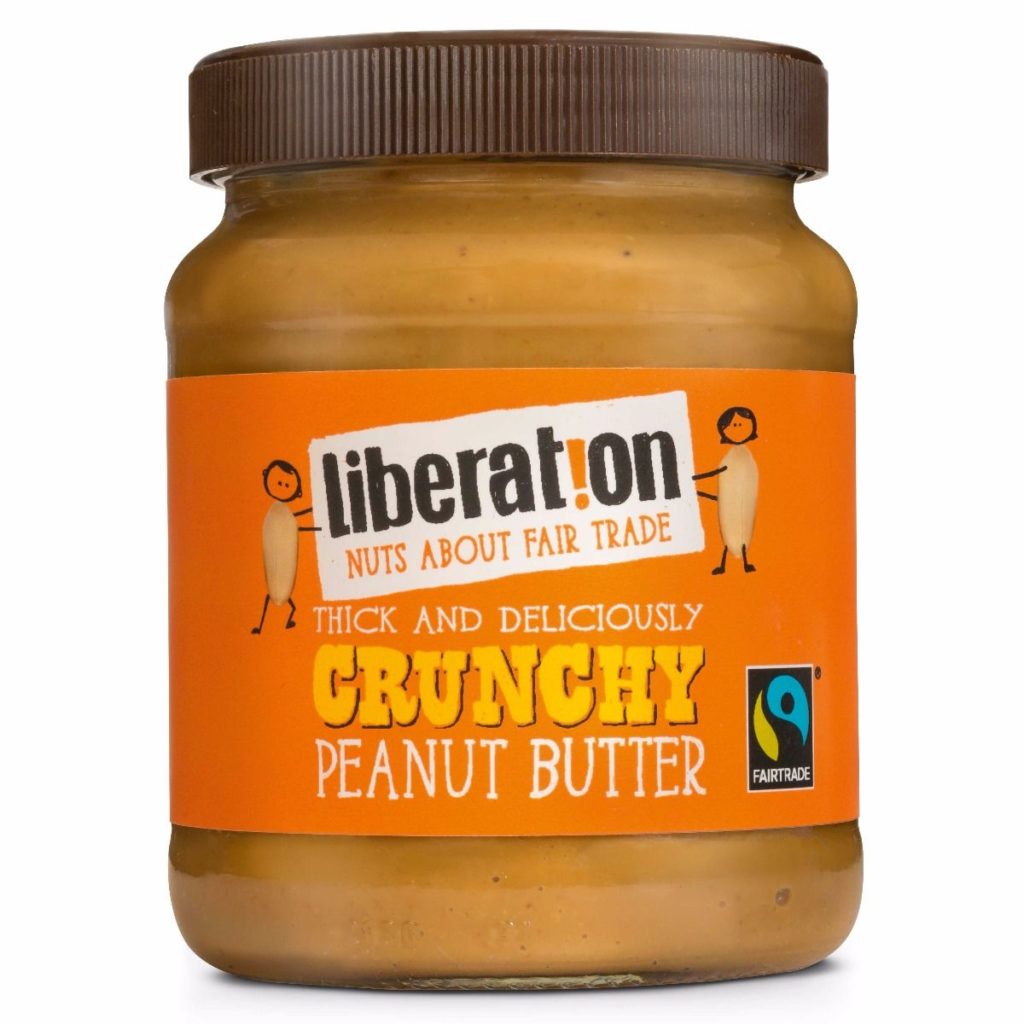 If your school allows nut products, then try Liberation crunchy peanut butter for a very tasty choice of sandwich filler. Sourced ethically from Malawi, Mozambique, and Nicaragua, the peanuts are lightly roasted to add extra nuttiness, so there's no need for added sugar. Buy Liberation crunchy peanut butter from Traidcraft.
Jam sandwiches anyone? Pick up a jar of Fairtrade jam from your local M&S and order from a wide selection of M&S Fairtrade jams on Ocado. Add Fairtrade jam to your Fairtrade peanut butter for an American style jam and jelly lunch.
For a treat, try the Fairtrade vegan hazelnut and chocolate spread from Vego, which is made with fine hazelnut pieces for added crunch. You could event add slices of Fairtrade banana for a delicious chocolate and banana sandwich, or skip the chocolate spread and go plain Fairtrade banana sandwich if that's your cup of tea.
Peanut butter and banana is another common variation and even cheese and banana is good (especially when toasted so the cheese melts!).
Buy Vego hazelnut and chocolate spread from Ethical Superstore
Bees wax sandwich wrapper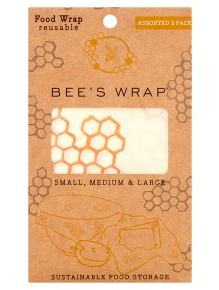 Ditch the cling film and wrap your Fairtrade sandwiches in a beautifully designed, sustainable bees wax wrap.
quinoa wraps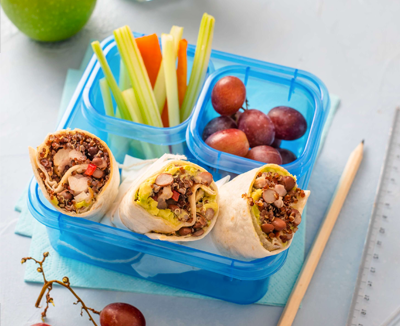 Take a break from sandwiches with a protein-packed quinoa salad or quinoa wrap using Quinola's Fairtrade grains. Get inspiration (and food cravings) by looking through Quinola's recipe bank.
Buy Quinola Pearl quinoa from Ocado
bananas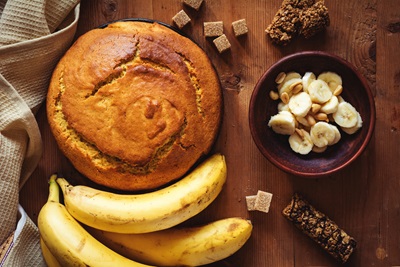 The nutritional powerhouse that tastes so good – Fairtrade bananas are sold in most major UK supermarkets. Co-op, Waitrose, Ocado and Sainsbury's sell only Fairtrade bananas. Other supermarkets also sell Fairtrade bananas so look out for the Fairtrade stickers.
Try out our delicious Fairtrade banana cake recipe for an after school treat.
Just5 Organic apricot and almond bar

Bursting with five 100% Organic and Fairtrade ingredients, this delicious bar makes a tasty addition to your lunchbox. All of the snack bars in the Just5 range are packed with Fairtrade fruit and nuts, and are made with just five (hence the name!) 100% Organic ingredients. Other flavour combinations include: mango and brazil nut, date and walnut, and pineapple and cashew.
Buy Just5 bars from Traidcraft
Fairtrade Dried Fruit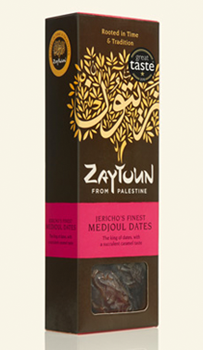 Step up your snack game with Zaytoun's medjoul dates. Medjoul dates are known as the 'King of dates' due to their size and rich caramel flavour. They're also high in fibre and potassium.
Buy Zaytoun medjoul dates from Traidcraft, Ethical Superstore and Amazon
Tropical Wholefoods offer a range of dried fruit including raisins, apricots, sultanas and pineapple. See Tropical Wholefoods' dried fruit and nut selection
Also available from Wholefoods, Holland and Barrett, Planet Organic, Oxfam shops that sell food and Traidcraft church sales.
Propercorn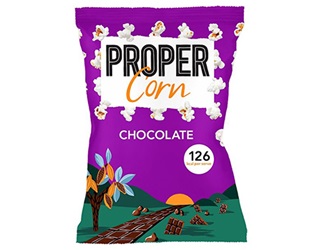 Hand-popped butterfly corn, sprinkled with a rich blend of Fairtrade cocoa and Demerara sugar.
Available from Ocado, Tesco, Amazon and Waitrose among others.
Chocolate Treats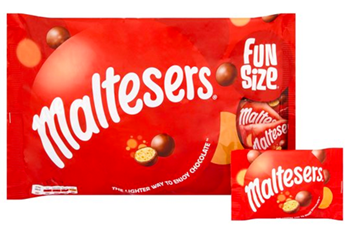 Brighten up the first day of school (or any day!) with Maltesers. The standard packs, fun-size and boxes of traditional Maltesers are all Fairtrade.
Widely available.
Fruit juice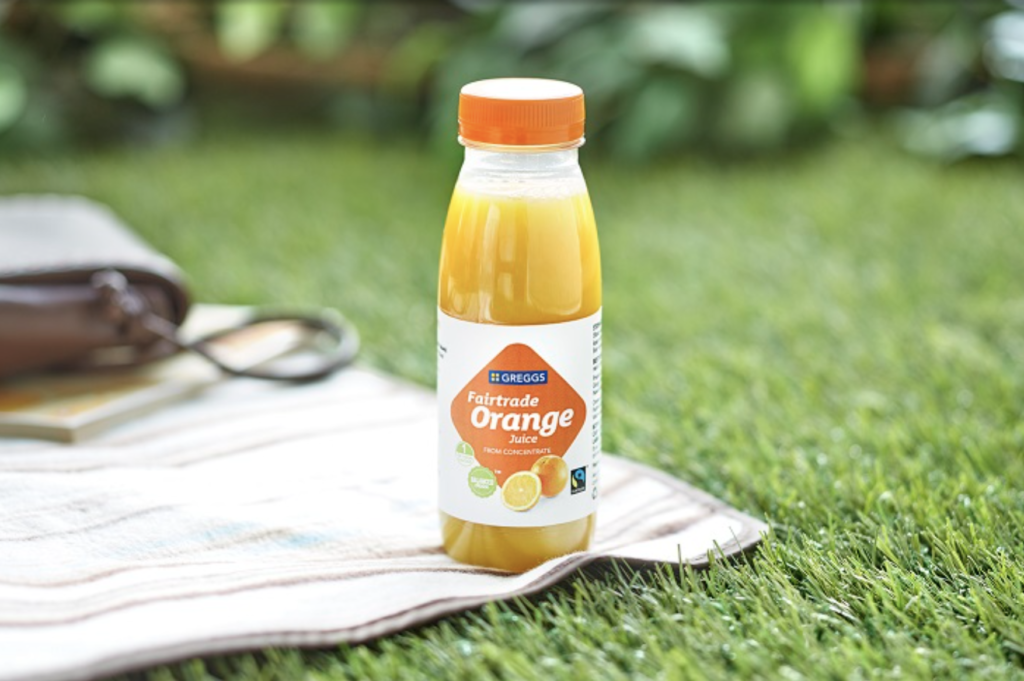 Greggs sells Fairtrade orange and apple juice. So on your way to school or work, if you're lucky enough to live near a Greggs, pop in for a bottle of juice and perhaps a Fairtrade coffee or tea for the adults.
Fairtrade tea and coffee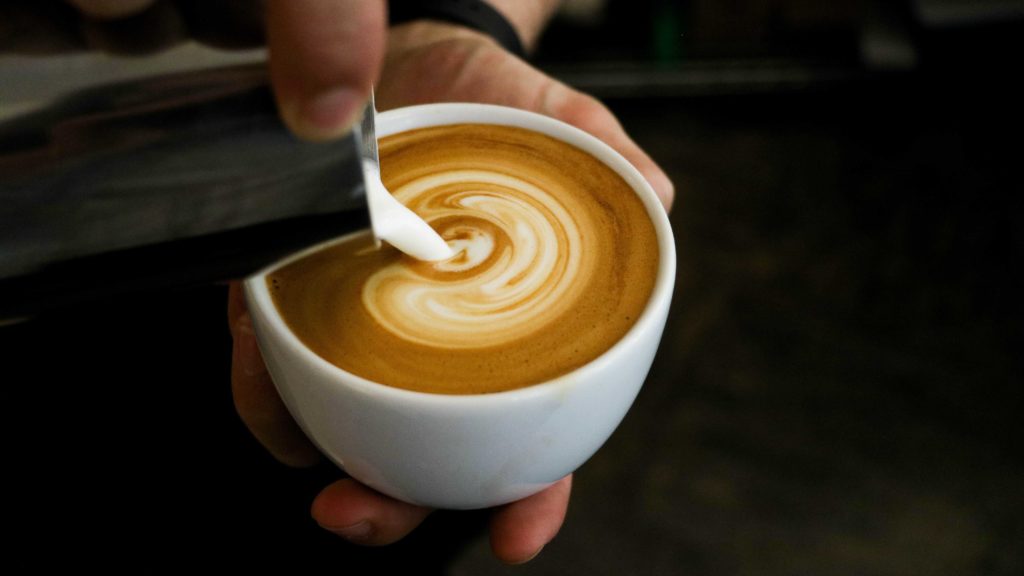 You're going to need some energy to put together these lunchboxes! Pour yourself a cup of Fairtrade coffee or tea to get you through the meal prepping. Widely available – always look for the Fairtrade Mark.
Kool Skools ethical uniforms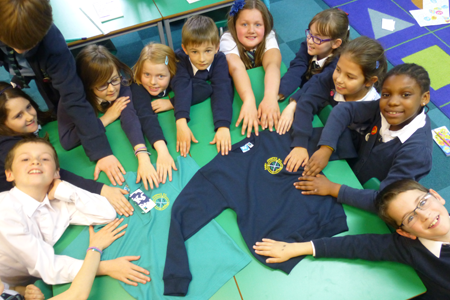 Kool Skools source Fairtrade, organic cotton for their uniforms and the polyester in their main range is made from recycled waste such as plastic bottles.
See if your school is on the list!
If it's not listed, talk to your school about sourcing ethical uniforms in future and fill out Kool Skools' sign up your school form.
Keep in touch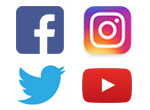 Support Fairtrade when you follow, share or like our social posts.

Sign up to email updates from Fairtrade to hear about products, petitions, competitions and more.