Here in the UK we love our tea. We drink around 60.2 billion cups of the stuff a year, but how many of us actually know where our tea has come from?
We find out more about Fairtrade tea from Traidcraft, who offer a range to suit every taste!
Know your tea pickers and growers
The best way to understand the benefits of Fairtrade tea is through the communities it affects.
In Malawi, income from Fairtrade tea has helped farmers build a maternity clinic, and there are plans next for the community to buy an ambulance, strengthen their water supply, and to invest in the building of new bridges. Read more about the Sukambizi Association Trust (SAT).
In Kenya, Traidcraft work closely with tea co-operatives, the Iriaini Tea Factory in the Othaya district and the Ndima Tea Factory on the southern slopes of Mount Kenya.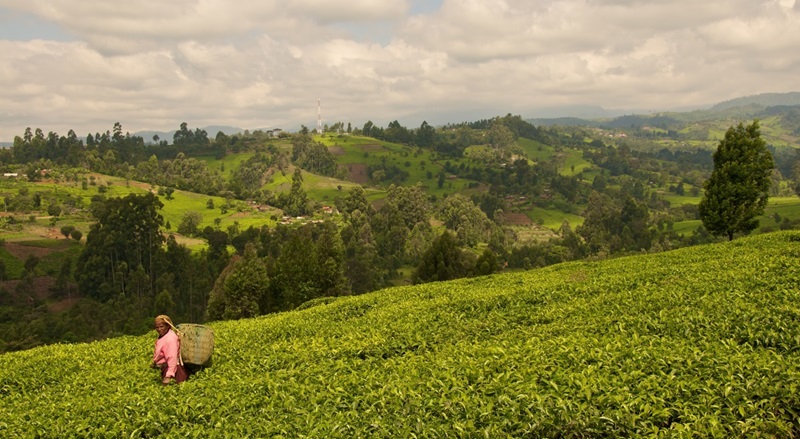 These organisations impact the livelihoods of over 14,500 traditional tea growers who otherwise would struggle to compete against the larger, corporate plantations offering lower-quality tea at exceptionally low prices.
Growing tea is a tradition passed down through generations. Patricia Mutangili is the youngest member of her family to be growing tea:
"I have had my 1,000 stems for three or four years. Some of my tea is older than I am."
As a member of the Ndima Premium Committee, Patricia helps to decide which projects will benefit from the Fairtrade premium. The Committee has high hopes for the benefits that fair trade tea bring to her community, with plans for further support for the local school and women's resource centre.
The True Taste of Tea
Traidcraft, stands for changing peoples' lives through trade, saving vanishing traditional skills from extinction, and celebrating a world of creativity, flavour, and culture. We know our tea farmers through and through, and over the years we've partnered with growers in Kenya, Tanzania, Uganda, Malawi, Sri Lanka, and India.

Whether your favourite cuppa is a traditional black tea with a swirl of milk, an earl grey with a slice of lemon, or your brew of choice is a calming decaffeinated blend – our range of Fairtrade certified tea has an option for you. Our tea goes through a secret process referred to as Leaf Lock True Taste®, invented by specialist tea-masters to seal in the genuine tea aroma and flavour from leaf to cup. Delicious!
If you need a hand to decide which ethical brew is for you, our complete guide to Fairtrade tea might help. And while you're stopping by, don't forget to visit our range of Fairtrade food, and pick up some biscuits, cakes, and nibbles while you're there, too!
You might also like
Support farmers and workers around the world when you choose to buy Fairtrade

Follow us on social media

Support Fairtrade when you follow, share or like our social posts.

Sign up to email updates from Fairtrade to hear about products, petitions, competitions and more.