by Heather Nicholson
Make a difference to the lives of many when you send Fairtrade flowers this Mother's Day.
Did you know that the flower industry employs a largely female workforce of poor, less educated and therefore vulnerable workers? It has long had a reputation for poor working conditions including low pay, over-crowded housing and repression of trade unions.
By choosing Fairtrade flowers to show your appreciation to Mum, you're supporting decent working conditions for flower farm employees and protecting workers' rights in countries including Kenya, Ethiopia and Sri Lanka. A 10 per cent 'Premium' on top of the price of each Fairtrade stem goes to elected worker committees who can choose to invest the money in healthcare, education and other social benefits.
Here are four fantastic Fairtrade flower delivery options.
Arena Flowers' Fairtrade Bouquets
Arena Flowers source 100% of their roses as Fairtrade and offer a wide selection of beautiful bouquets including a stunning Fairtrade sunflower and yellow rose arrangement. For every purchase, they promise to plant a tree in a country experiencing deforestation and they've removed single-use plastic from their products. Treat someone special with one of their sustainable, fair and beautiful bouquets.
Browse Arena Flowers Fairtrade bouquets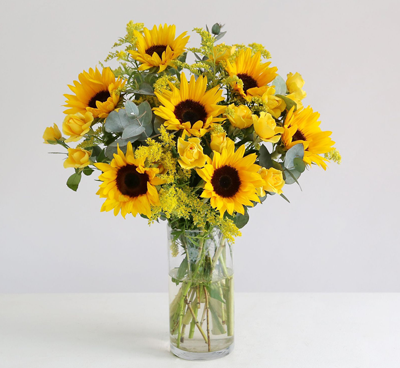 Marks & Spencer's Fairtrade Flowers
M&S offer a lovely selection of Fairtrade bouquets. Choose a classic pink, yellow or white rose bouquet or a gorgeous arrangement of pink and lilac alstroemeria mixed with pink and white roses.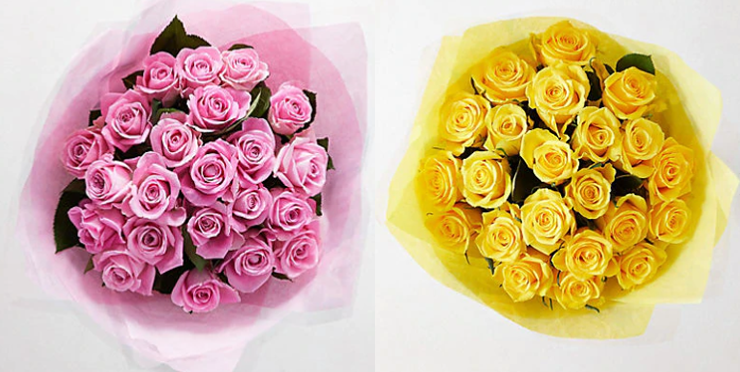 Moonpig's Letterbox Fairtrade Selections
Moonpig offers a beautiful selection of Fairtrade mixed roses, sourced only from Fairtrade farms, which comes in a specially designed box that fits through the letterbox. Roses arrive in bud to preserve freshness. Also on offer, a gorgeous medley of Fairtrade sunflowers, yellow and orange roses.
Order Moonpig's Fairtrade Roses
Order Moonpig's Fairtrade Sunflower and Rose Bouquet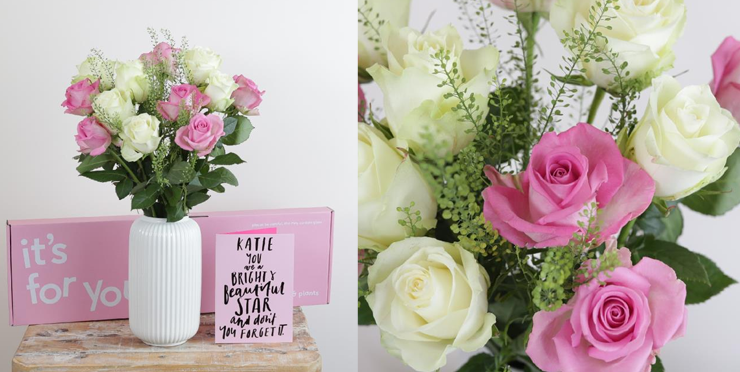 Sainsbury's Fairtrade Rose Bouquet
Brighten up your home with a bunch of colourful roses sourced from Fairtrade flower farms in Kenya. This bouquet also makes a lovely and affordable gift.
Order Sainsbury's Fairtrade bouquet of roses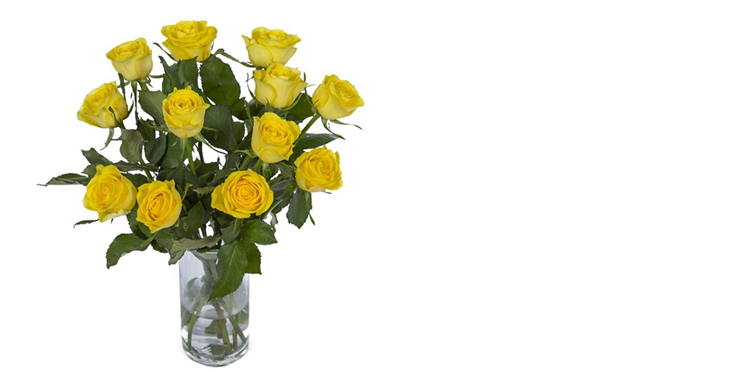 You might also like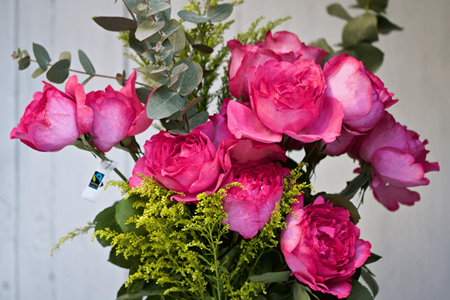 Mother's Day: Stunning Fairtrade Bouquets on the High Street
11 February, 2020
Pick up a bouquet of sustainable Fairtrade blooms for Mum in your nearest supermarket. Or for an extra special surprise, select an arrangement from one of the specialist florists listed below, make sure to ask for Fairtrade flowers.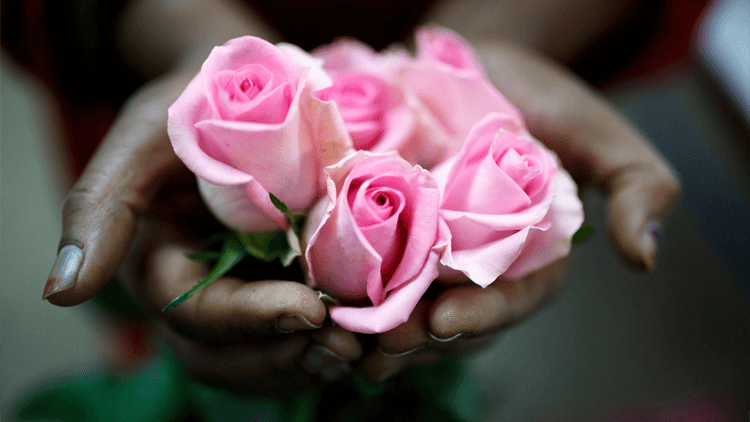 6 Reasons why you should buy Fairtrade Flowers
14 February, 2019
Did you know that during colder months, when you buy a bunch of roses in the UK, they are often grown in Africa?