As the Co-op becomes the first major retailer selling 100% Fairtrade sugar we have a Q&A with Tate & Lyle Sugars, their sugar supplier, about the partnership.
Q: The Co-op has just converted all its brown sugars to Fairtrade with supply by Tate & Lyle Sugars. As result, it has become the UK's first major retailer selling 100% Fairtrade sugar. How has the collaboration come about?
A: We have been supplying our brand sugar to the Co-op since May 2007 and the conversion to Fairtrade came in July 2008. The latest collaboration to supply the Co-op Brand range came to fruition after Brad Hill, now former Fairtrade Strategy Manager at the Co-operative, accepted our invitation to visit Fairtrade-certified co-ops in Belize, in 2014.
There, he saw first-hand the significant difference that Fairtrade had made helping farmers achieve a 30% uplift in productivity, among other things. His experience in Belize prompted the commitment from the Co-op.

Q: It always is inspiring to hear about business deals that are driven by farmers…
A: The collaboration has the future of sugar cane farming in Belize at its heart. It means two things for the farmers: financial security and stable demand. With the challenges currently faced by the industry, the deal could not have come at a better time for the farmers. The change to the EU policy on sugar, and specifically the removal of quotas for beet sugar, plus falling prices of the commodity, mean sugar cane farmers are losing substantial business as well as facing financial insecurity. There is currently a fierce competition among sugar growers globally. With this new investment, farmers in Belize can sleep peacefully knowing they have a guaranteed market for their produce.
Q: Speaking about the recent challenges in the sugar sector, what has been the last year for Tate & Lyle Sugars like?
A: The whole industry, including Tate & Lyle Sugars, has been affected by falling sugar prices. One needs to stay focused especially in tough times. For us that meant we had to prepare ourselves for the challenges and help farmers focus on productivity and efficiency by supporting them to build sort of economic resilience.
In the last few years, the Belize Sugar Cane Farmers' Association (which works with 5,000 farmers) used the Fairtrade Premium to fund improved cane loading practices and better delivery processes, which boosted the amount of sugar in each tonne of cane by 30%. As we continue working to deliver more impacts in cane quality, we also support other projects. One of them is a youth empowerment project, which promotes a career in sugar cane farming for young people. This shows that investment in sugar cane farming is vital, if we want to make it sustainable and attractive to the next generation.
Q: Globally, there is growing demand for sustainable farming but the sector needs to find ways to better engage young people. What else do you do to drive sustainability?
A: Farming needs to show it is a viable business, and this is on par with innovation. Following Fairtrade standards, we have developed projects on health and safety and environmental compliance. This includes: safe use, storage and disposal of agrochemicals; education about banned chemicals; and recycling. These projects support farmers to effectively manage the farms by learning how to address risks and be proactive.

Q: And finally, what range of brown sugar by Tate & Lyle Sugars is available at the Co-op?
A: Tate & Lyle Taste Experience range has been available at the Co-op stores since December last year and the Tate & Lyle supplied Co-op Brand range is available from this week. This includes Co-op's Golden Caster great for home baked cakes and biscuits and Light Brown Soft, perfect for crumble toppings and millionaires shortbread.
Related reading: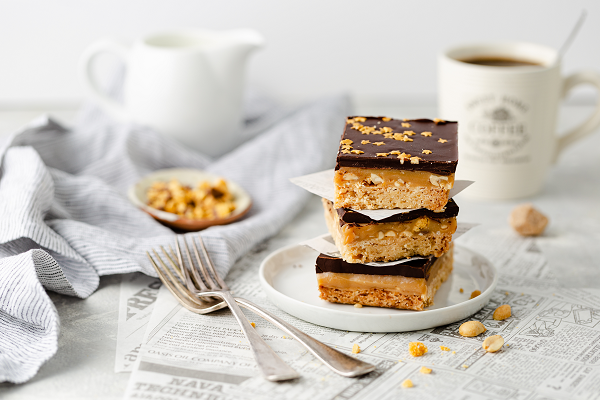 Honeycomb Peanut Biscuit bars by Tate and Lyle
25 October, 2019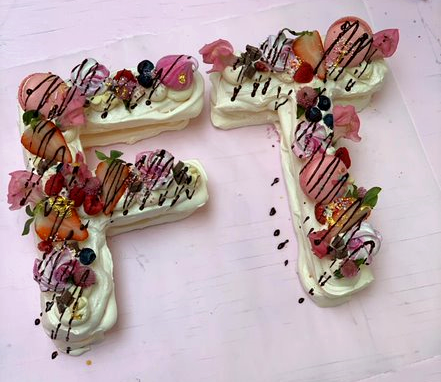 Meringue Girls' Fairtrade Pavlova Letters Recipe
14 May, 2020