Cookies. That you don't have to bake!
This delicious recipe has been shared with us by Clipper Teas. It's simple, the ingredients are nutritious, and best of all they're Fairtrade. So you can enjoy a treat and know that the people who worked hard to grow the ingredients were not exploited.
Total time: 10 min
Serves: 20 Cookies
Ingredients
50g Unsalted Organic Butter – (use coconut oil for dairy free or vegan)
1 cup/100g Coconut Sugar
½ cup/120ml Almond Milk
2 Clipper Organic Green Tea bags
180g of Whole Earth Almond Butter
3¼ cup/280g of quick cooking oats
2 Tsp of Taylor and Colledge Fairtrade Organic Vanilla Bean Extract
50g Seed & Bean organic dark chocolate
Method
In a saucepan heat the almond milk until a few bubbles appear on the surface, then take off the heat and add \the green tea bags for 1-2 minutes.
Remove the teabags and place the liquid back on a low heat and melt in the coconut sugar and butter
Remove the saucepan from the heat and stir in the almond butter, oats and vanilla extract
Drop about 1 tsp of the mixture per cookie onto wax/foil paper and place in the fridge or freezer to cool
Meanwhile, melt the chocolate in a bain-marie. Using a teaspoon drizzle the chocolate over the cooled cookies and then place back in the fridge to cool. Store until ready to serve.
You might also like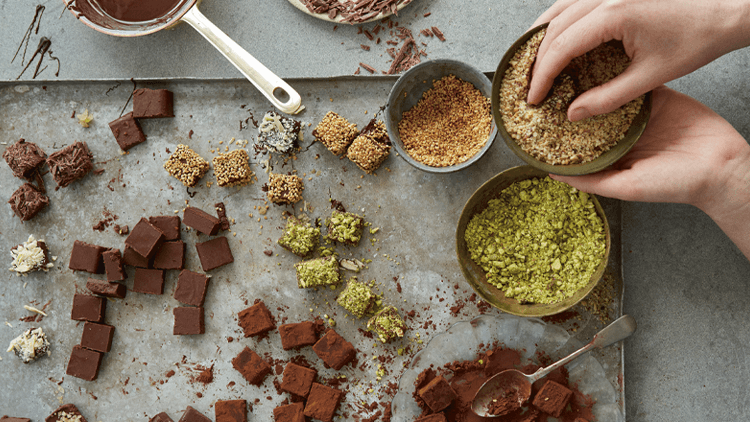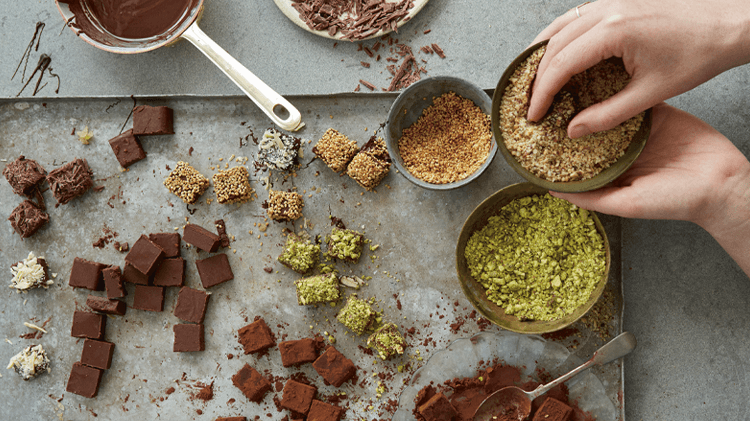 Anna Jones' Salted Chocolate Truffles
17 February, 2020
Anna Jones shares her recipe for these easy truffles: no tempering chocolate; no rolling or filling; just simple melting, mixing and pouring – your own little chocolate factory.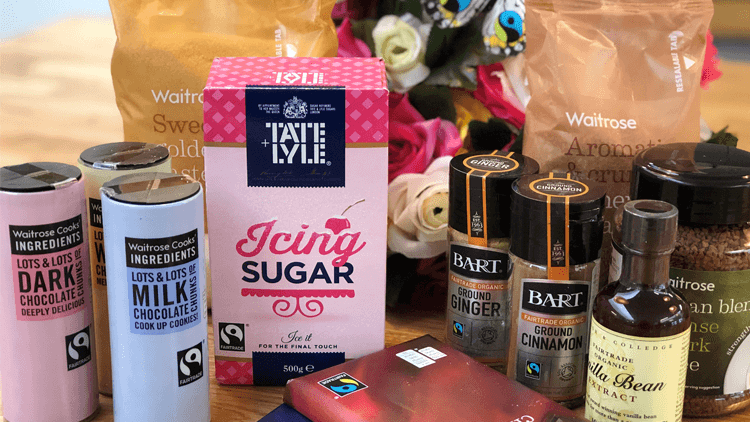 20 Fairtrade Baking Ingredients
23 February, 2019
It's easy to forget when we're baking, that the ingredients we use have been grown in countries around the world – planted, tended, picked and cared-for by someone as part of their job. To think that they might not have been paid fairly for this work is almost unimaginable.