Tim Aldred, Head of Policy and Research at the Fairtrade Foundation, visited Embracoop, a 70-member co-operative close to Santa Marta on Colombia's Caribbean coast. Here he explains why farmers need a fair price for their fruit to earn a sustainable living.
I visited Colombia to speak to banana farmers about the prices they receive, whether they are enough to earn a decent living, and how much of a difference Fairtrade makes to their lives. 
Over 30 members of farming co-operatives crammed into a room at the offices of Embracoop, a 70-member co-operative close to Santa Marta on Colombia's Caribbean coast. The office sits in a small town of pastel coloured houses, with banana fields all around. Bananas were being loaded up on to lorries for export as we entered – nearly 30 per cent of the UK's Fairtrade bananas come from Colombia. If you buy a Fairtrade banana, there's a good chance it will have come from one of these very farms.
After a round of introductions the meeting kicked off with a web conference with the Fairtrade office in Germany, six time-zones away. Over a rather grainy connection, Jose Paredes, one of the team to oversee Fairtrade Standards and minimum prices, explained that this meeting was part of a process to gather information to set new Fairtrade Minimum Prices for bananas in 2015.
The Fairtrade Minimum Price is one of the benefits of Fairtrade. It guarantees producers a minimum price for the bananas they sell as Fairtrade, even if the market price is lower. When the market price is higher than the Fairtrade Minimum Price, producers will receive the higher market price. This helps farmers to secure stable, fair prices. All of the farmers in the workshop were clear about the difference Fairtrade was making to their lives. Without it, they said they'd be under pressure to sell up. Since joining Fairtrade, children have been able to complete their schooling, many social projects have been undertaken and productivity has jumped. Farmers were able to invest in the future of their businesses, looking ahead with greater confidence.
So why do Fairtrade's Minimum Prices need to change? The simple answer is because costs go up. When prices for transport, fertiliser and wages rise, Fairtrade needs to respond, or the farmers who grow our bananas could lose out. In Colombia, the Fairtrade Minimum Price has risen from $8.5 per box in 2010 to $9.8 in 2014.
Alfredo Zabarain, the Fairtrade liaison officer, led the group through a line-by-line review of the many different costs that go into getting a banana grown, packed, and into a container bound for port to Portsmouth, in Hampshire.
It isn't just the obvious expenses like fertiliser, packing and transport costs which make up the final figure. The Fairtrade Minimum Price needs to be high enough to allow investment for the future, not just the bare minimum to keep the wolf from the door. So the costs of long-term investments such as replacing packing facilities and vehicles were debated too.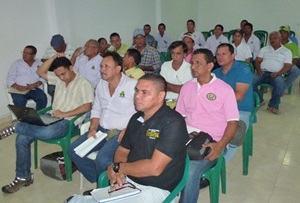 Discussions were intense, and sometimes heated. One co-operative weeds their crops more often than the next – so what's the right average cost of labour? One farmer needs six coils of rope to do a job, but his neighbour feels he could do a decent job with fewer. One co-operative produces 36 boxes of bananas per hectare per week, another 38… the list goes on.
It all means that costs per box vary, even between this group of near neighbours. So invoices and record books were consulted, calculators were brandished, and compromises were reached. Gradually, the average cost to sustainably produce an 18kg box of bananas in this part of Colombia was pieced together. Jose Paredes and his colleagues will now use the results as a key part of deciding the new Minimum Price.
In Fairtrade we talk a lot about the importance of Fairtrade producers. Today's workshop showed just how integral they really are to Fairtrade. They have a genuine say in the Minimum Prices that are set. Through modern technology, they were able to debate the issues directly with senior Fairtrade staff 5,000 miles away, as well as with each other.
As we've been researching the banana industry, one of the questions we've been asking is 'who decides the price?' Who gets to decide what a fair, sustainable price for a banana should be? Too often, banana farmers have had to like or lump whatever they were offered. The group of Fairtrade farmers I met today got to have their say.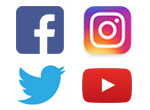 Support Fairtrade when you follow, share or like our social posts.

Sign up to email updates from Fairtrade to hear about products, petitions, competitions and more.
Related stories: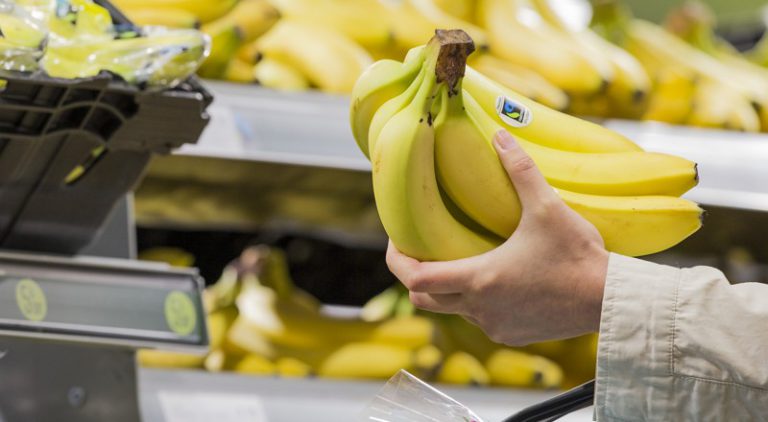 7 things people get wrong about Fairtrade
1 February, 2019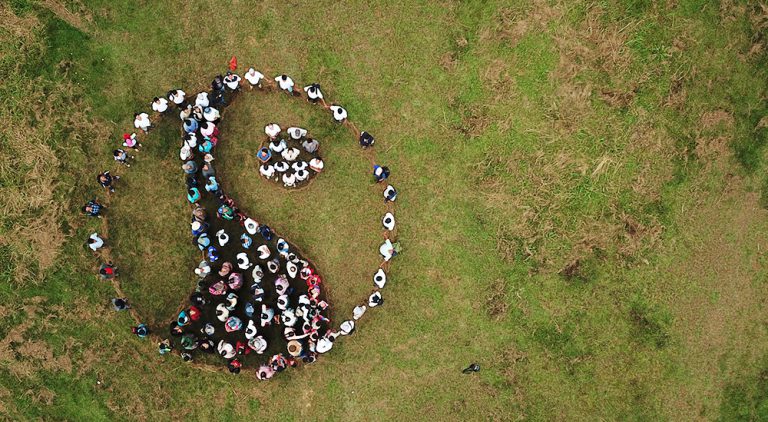 25 Years of Fairtrade Impact
3 October, 2019