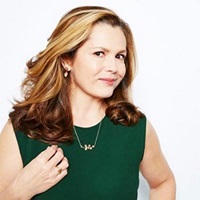 Find out the provenance of what you buy
'Giving jewellery at Christmas is such a heartfelt gift that it's truly worth sparing a thought for the provenance of something so special. Choosing Fairtrade gold and silver means a completely clear conscience in the murky world of metal mining – and the heart-warming certainty that you're helping small-scale, artisan miners and their families lead a safer, healthier way of life, as well as protecting the environment around them.'
Liz Earle MBE, founder of Liz Earle Wellbeing and creator of Fair and Fine Botany Collection for Cred Jewellery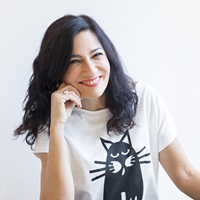 Choose Fairtrade to empower communities

'At Christmas I can't wait to enjoy time with the people that matter as well as enjoying organic food and drink. There is nothing better than giving a Fairtrade gift that delights your friends and family whilst empowering the people who made it. This really multiplies the social change and brings about huge community development like schools, clean water projects and micro saving schemes in the most vulnerable communities of our world.'
Safia Minney MBE, fair trade pioneer and founder of People Tree


Make your own presents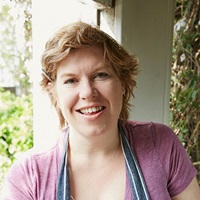 'Stained Glass Window biscuits are an easy, fun-to-make family activity and make fab presents for people. They hang on the tree looking lovely. Over the festive period folks (especially kiddies!) can pick them off and eat them!'
Allegra McEvedy, chef, writer, broadcaster, and ambassador for the Fairtrade Foundation. You can find a recipe for the Stained Glass Window biscuits in her book, 'Big Table Busy Kitchen'.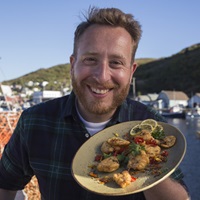 Plan left over snacks
'The food bill tends to go up at Christmas and that means that potentially our food waste can go up as well. On the whole, we waste over 30% of our weekly shop. My tip is to shop sustainably by planning my big day meals as well as my left over snacks. For me the leftover meals are something I look forward to more than the main event. There's no need to waste food.'
John Quilter aka the Food Busker, chef and co-founder of CRU Kafe, Fairtrade and organic coffee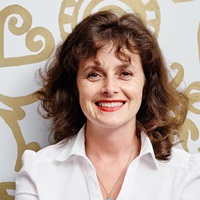 Choose ethical store-bought gifts
'Oxfam offers a fantastic range of Fairtrade goodies and ethical gifts (including Divine Chocolate) and a wonderful selection of Christmas cards, decorations and wrapping paper – everything you need for the festive season. You know when you buy something in Oxfam that not only are you supporting the farmers that grow the products, you are also contributing to their valuable work fighting poverty too.'
Sophi Tranchell, Fairtrade pioneer and managing director of world-renowned chocolate business Divine.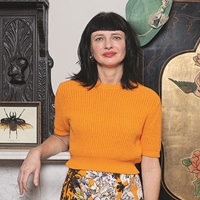 Wrap consciously

'The equivalent of 11,624 football pitches of wrapping paper ends up in our waste bins after Christmas, together with around 125,000 tonnes of plastic packaging. Most shiny Christmas wrapping paper is not recyclable as it contains glitter, plastics and other non-paper additives. Use only paper which is recyclable, or practice Furoshiki, the Japanese art of wrapping gifts in fabric.'
Carry Somers, the founder of Fashion Revolution and the fair trade hat brand Pachacuti.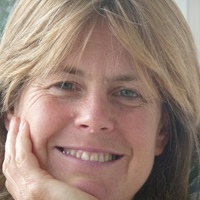 Reduce the amount of waste

'The most important thing to remember at Christmas is to reduce the amount of waste… This is not simply about buying recycled wrapping paper or even reusing wrapping paper from last year! You need to be thinking about the presents you're buying and whether they'll actually be used and appreciated. It's not just the thought that counts! I'm a great fan of practical presents – or at least ones that have some value for more than a few minutes.'
Julia Hailes MBE, sustainability writer, author of the acclaimed Green Consumer Guide.
You might also like
Get your Fairtrade Christmas all wrapped up with this wonderful selection of ethical lovelies.

Follow us on social media

Support Fairtrade when you follow, share or like our social posts.

Sign up to email updates from Fairtrade to hear about products, petitions, competitions and more.