I can't tell you how many times I was left feeling moved after meeting Fairtrade farmers in Colombia last year. 
It wasn't just that wherever we went on our filming trip, we were made to feel instantly welcome. It was that banana farmer Julio (pictured above) and coffee farmer Luis really care about what they grow – in the same way many of us feel about job satisfaction. 
Take Julio, for example, a father and grandfather who lives on the family farm in Magdalena with wife Alicia. Julio is the head of an extended family who also depend on the bananas they grow.
A gentle and thoughtful man, Julio told us: 'I grow my plants with love and care, for my family and for all the consumers in Europe.' And that is heart-felt.
It was a similar story for energetic and equally measured Luis, who lives with wife Rosario and children on their farm in Caldas. 'I love what I do. I love my job,' he said. 'Why? Because it is something I do for myself, for my family and for our coffee consumers.'
We saw for ourselves how hard Luis works, although he didn't make it look like an effort – just ask the cameramen who were trying to keep up with him as they followed Luis on the hike he does daily up steep terrain to his coffee bushes.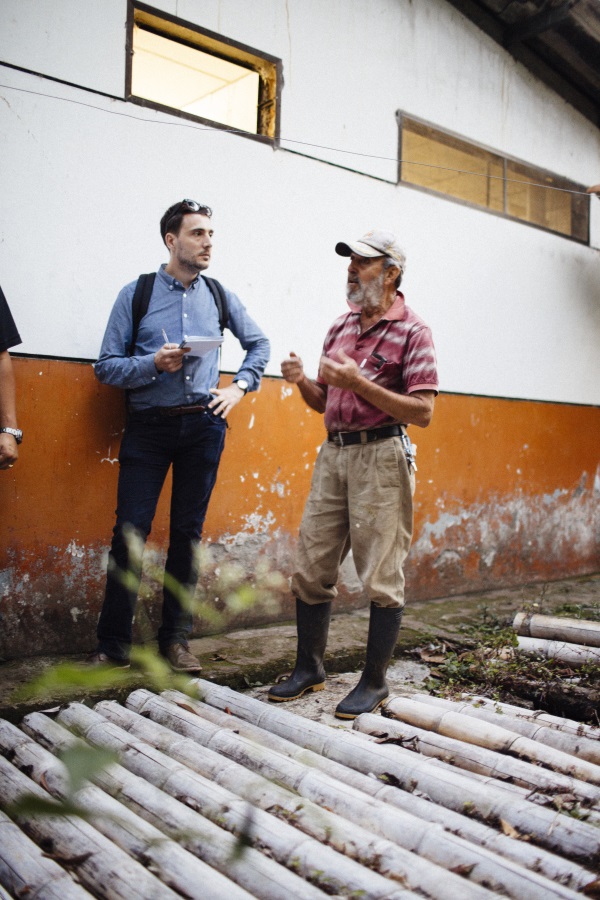 He told them: 'I believe that in order to get something you must work for it, as we say: to obtain something you must sweat for it, if you want to eat or have an income, you must work.'
But what if you worked hard and still didn't earn enough to eat? That's the stark situation facing many farmers and workers who grow the things we buy, perhaps without a thought for the effort (and love!) that went into it.
That's why we're asking people to choose Fairtrade when they sit down for breakfast – by doing that, they will be standing up for farmers, so they can feed their families too.
For Julio and Luis, being part of Fairtrade has made a difference to their lives.
Luis has noticed how his life has changed for the better since joining the co-operative – the family has a better lifestyle and he wants to keep improving.
Rosario took part in a Fairtrade Premium-funded programme that the co-operative ran, which focused on women's empowerment. She received 10 chickens about 10 years ago which have provided an extra income and eggs for food.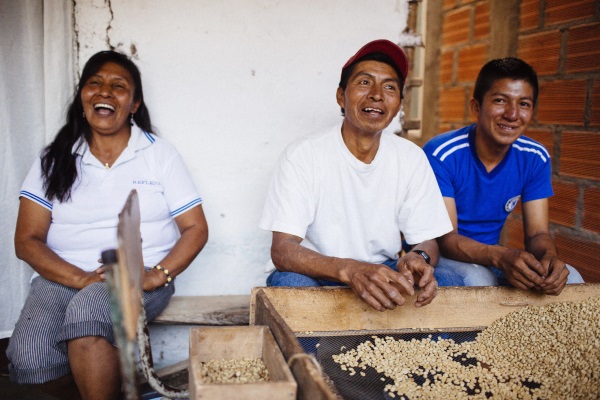 Before Fairtrade, Julio felt insecure as he didn't know what price he would receive for his bananas – when prices were low his family had to buy less food and miss meals. Fairtrade has changed this – and with the extra he earns, he has been able to buy chickens and pigs for his farm that he can also eat.
'When we began growing bananas, it was tough,' he says. 'Since we joined Fairtrade, everything has changed. We have all of our daily meals. Before Fairtrade, there were days we only had one meal a day.'
And it doesn't stop there. When you reach for that Fairtrade banana or coffee, you might just taste the ambition too. I'll leave you with some more of Julio's eloquent words, this time about the future and his grandchildren.
'Until now I have been able to give them a good life by paying for their studies. But they deserve the best and I want them to go to university and be the best they can be.'
Find out where to buy Fairtrade coffee
Find out where to buy Fairtrade bananas
Keep in touch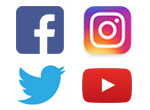 Support Fairtrade when you follow, share or like our social posts.

Sign up to email updates from Fairtrade to hear about products, petitions, competitions and more.
Related reading: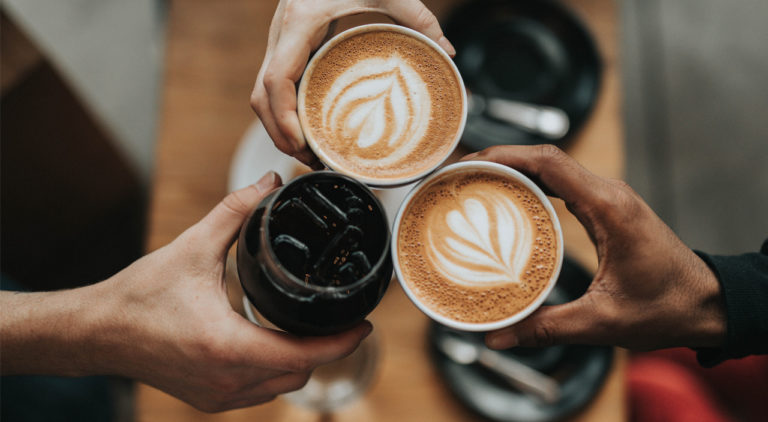 What's the difference: Fairtrade vs ethical coffee
30 September, 2021