In Volunteer Week we take some time to find out what inspires the dedicated volunteers at the Fairtrade Foundation. You've heard of speed dating – have you heard of speed networking?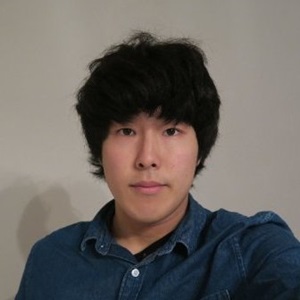 Yutaka Kuwahara 
Yuta is a Japanese student studying in the UK. He previously volunteered with People Tree and now has been at Fairtrade for 15 weeks 
I am volunteering because I want to help educate Japanese people to choose Fairtrade.
Increasing the Japanese Fairtrade market will give many more local farmers the opportunity to improve their quality of life, and many more children will be able to go to school.
I am volunteering in Media Team to learn how the Fairtrade Foundation communicates with consumers to raise awareness and gather force through the media.
People are very passionate about Fairtrade and it motivates me. I love working in the office because people here are very friendly and welcoming.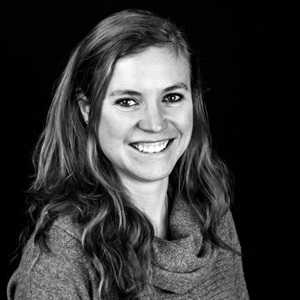 Yuta volunteers with Emily McCoy in the media team 
Yuta is a breath of fresh air in the office. Every morning he practically bounces into the Fairtrade Foundation offices!
I think volunteering can help the whole team – I hope we can give the support our volunteers are looking for to help them develop their own skills and experiences, because it's certainly true that they help us learn about new ways to see the world.
Without volunteers, NGOs like Fairtrade would be nowhere near as strong as they are today. It's this kind of support that makes an organisation, and the shared learning aspect makes it all the stronger.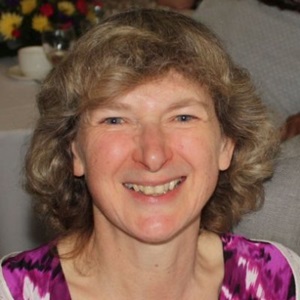 Janet White
Janet previously worked for London Metropolitan Police on their intranet. She has now been volunteering for 5 weeks at Fairtrade.
Not many people get excited when they see an ad for an intranet volunteer but I'm definitely one of them! I saw this as an ideal opportunity to use my experience to help improve internal communication and sharing of information within the Fairtrade Foundation.
I'm enjoying the new challenge and being able to make my small contribution to Fairtrade's amazing work to address injustice. As Sophie promised, everyone is very friendly and helpful. Fairtrade gives lots of support to its volunteers so there might even be the added bonus of kick-starting a new career for me in the charity sector!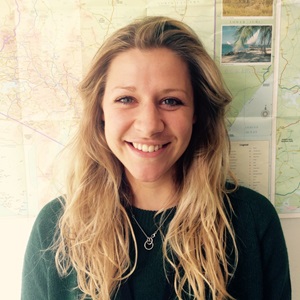 Janet works with Sophie Long on internal communications

Janet's commitment and professional approach to volunteering has really kick-started the project that we are working on to improve internal communications in the Foundation. It's been an absolute joy to work with someone so focused, enthusiastic, and with a wealth of experience – I feel very lucky and am really excited to see the real change we can create together! 
Having volunteered myself I know that it can both be challenging and eye opening, but Janet's can-do attitude will only bring her success, and I hope that I can help her as much as she is helping me.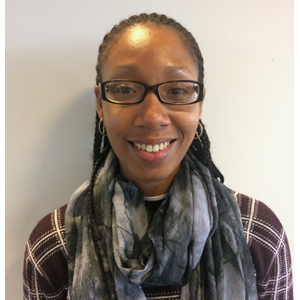 Sharon Ihama 
Sharon also has a 'day job' working in finance and has now been volunteering in the campaigns team for 8 weeks.
Coming from a financial professional background, I am aware of how narrowly focussed one can be tempted to be. My experience of working at Fairtrade has opened my eyes, mind and heart to the plight of those who face a future so uncertain that it threatens to wipe out generations yet to be born.
I have been learning how to merge ambition with social conscience and humanitarianism in a climate where both spectrums often conflict. I can confidently say that, as someone going through career transition, the doorway of volunteering has exposed me to career paths I hadn't previously envisaged.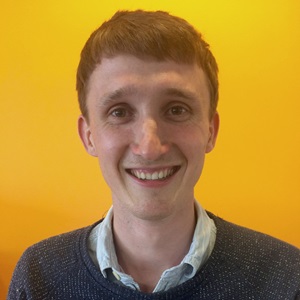 Sharon works in the campaigns team with Joseph Harrison
Volunteers in the campaigns team are hugely valuable members of the team, they contribute to us maintaining the network of Fairtrade groups across the UK, are the first port of call for many of the campaigner queries that we receive and bring a fresh perspective and insight.
As a previous volunteer myself, I appreciate everything that Sharon does in giving up her time to help us here at the Foundation. From her background in finance, she has brought with her a straightforwardness and desire to learn which have been really refreshing and I feel like I've gained a huge amount from working with her.
Read more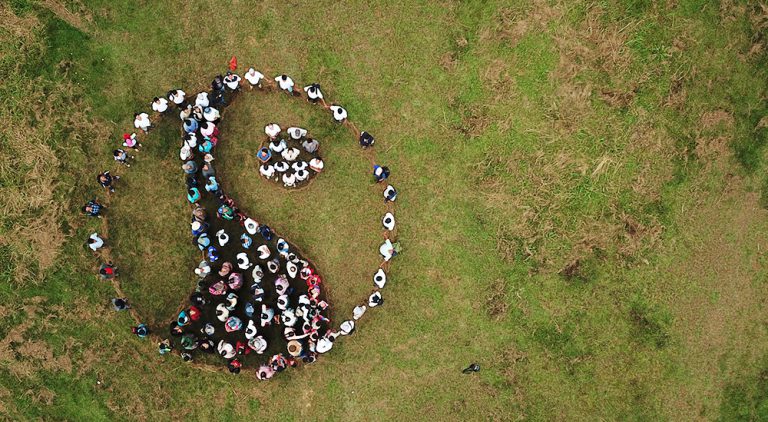 25 Years of Fairtrade Impact
3 October, 2019
Fairtrade is celebrating 25 years of Fairtrade products in the UK. But what impact has this had on the lives of farming communities around the word?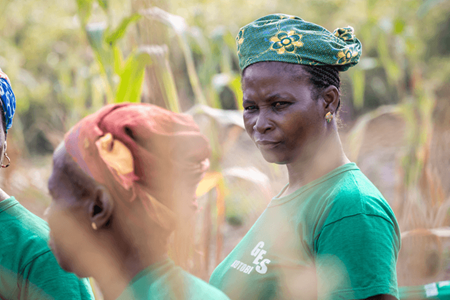 Invisible Women: The Unrewarded Labour Behind Chocolate
6 March, 2020
Imagine having the money you earn from growing cocoa compared to a bar of chocolate.