We all love a cup of tea but do you ever stop to think about where the tea that goes into making your favourite brew comes from?
Take a look at the back of your pack next time you make a cuppa and you might find mention of Assam, a remote area of northern India.
In Assam most tea is produced on large plantations or estates and is picked by employed workers. It is also grown on small plots of land by smallholder farmers who sell their freshly-plucked green leaf to plantations or tea factories for processing into black tea. Tea from Assam is prized for its strong robust flavours which is why so many of the biggest tea brands in the UK use it in their blends.
You may have seen Assam in the news recently with a number of reports highlighting low pay and poor conditions on tea plantations. Hopefully this scrutiny from the media and development NGOs will help provoke more change which is so badly needed.
It is, however, vital we take the time to examine the causes of these problems. If we do not understand why these challenges exist, we can only hope to stick a plaster over the issues without really making the long-lasting impact so many of us want to see.
In order to do this, Fairtrade has been working with Lab, an International Labour Organisation (ILO) project and key people from the tea industry. We looked at the context plantations are having to operate in and the problems they are facing, as well as exploring the role that both state and national governments play.
Problems include the very low prices which are paid for tea on local and international markets. Tea from India does not just go to the UK – most of it is sold in India itself, and large volumes are sold to countries such as Russia. Without fair prices across the market the money to improve pay and conditions is lacking.
Local laws relating to plantations, including the Plantation Labour Act and wage legislation, are extremely important if we want to change the lives of plantation workers for good. An improved legal framework could help introduce better wages and living conditions across all plantations, not just those which serve the UK market. Reform of laws on wages and conditions is intensely debated between plantations, business associations, the government and civil society groups. Sadly, while this debate continues pay and conditions will continue to stagnate.
We welcome the comments from Assam labour minister, Pallab Lochan Das that the state plans to do more to tackle workplace abuses at tea estates including monitoring conditions at tea estates and ensuring plantation workers were paid a fixed minimum wage. Fairtrade is keen to explore any opportunity to engage with the local authorities on wages and working conditions at tea estates to bring about the transformative change that is needed.
The Fairtrade Minimum Price has set a global benchmark for many years and has protected producers from the worst excesses of price volatility. We're using this position to ratchet up progress towards a living income for farmers and a living wage for workers.
Fairtrade views a living wage as vital for a decent standard of living. Across products that carry the Fairtrade Mark, we are leading efforts to move from minimum wages to living wages as soon as possible. If workers and farmers are to increase their wages and incomes in a way that does not put them out of business, it requires everyone – plantation employers, trade unions, buyers, supermarkets and shoppers – to make a joint effort. Fairtrade is bringing these groups together to do just that.
We started working in Assam more than 20 years ago. Today, Fairtrade plantations in Assam sell a small percentage of their tea on Fairtrade terms. There are more than 800 tea estates in Assam with 10 being Fairtrade certified – at some estates as little as 2-5% of tea grown is sold on Fairtrade terms. This means that the financial benefits that Fairtrade purchases bring (through Fairtrade Minimum Price and Fairtrade Premiums) are not having the impact on the ground we'd like to see.
Even with lows sales we are still making a difference.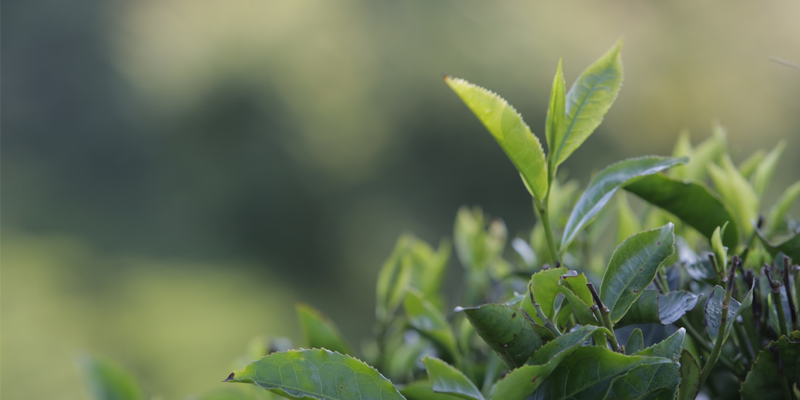 In Assam, Fairtrade Premium generated by sales has contributed across keys areas including;
Health services: improved sanitation, mosquito nets, clean water supply, upgrade to medical equipment.
Education: Fairtrade Premium has funded school fees, improved school facilities, and teachers' wages.
Housing and community infrastructure: funds have gone towards housing upgrades, improvements in lighting, flooring, and other community infrastructure.
However certification is not enough, you also need remediation. It's not good identifying a problem you also need action to find a solution. Fairtrade does this in two ways: we require compliance to Fairtrade standards and employ expertise on the ground to help producer groups uphold standards and re-gain compliance should they ever fall short. Additionally we work with companies on bespoke programmes to address intractable issues.
Worker debt, loan sharks and debt bondage are all too common features for people in many developed nations. One of the benefits of Fairtrade has been that producers have often formed their own community groups and organized micro-loan facilities at preferential rates.
Because of our responsibilities to the workers on Fairtrade certified estates, we want to see lasting change and this year we are in the process of developing an ambitious strategy to do just that.
We will look to strengthen our standards for plantations in Assam. Fairtrade Standards comprise minimum social, economic and environmental requirements, which producers must meet to be certified, plus progress requirements that encourage the continuous improvement of farmers' organisations or the situation of estate workers. They are strong already, but we need to raise the bar further.
Sales on Fairtrade terms are crucial to delivering change. Each Fairtrade cup of tea you purchase has a positive impact on the farmers and workers who grow it. We need more consumers to demand more Fairtrade tea to ensure greater financial benefits trickle back down to the people who need it.
The challenges faced in Assam cannot be addressed by standards and sales alone. The underlying causes are so complex that the way we've operated historically hasn't gone far enough. We've developed a multi-year programme, working directly with plantation workers and management, to improve plantation productivity as well as the livelihoods of workers.
There is no easy fix to the issues in Assam. But it was precisely to tackle such problems, and to use trade to overcome poverty, inequality and economic hardship, that Fairtrade was established. Of course, Fairtrade cannot do it alone. As part of our new strategy we need all stakeholders involved in Assam tea, including tea brands and governments, to change the lives of the people who live and work on tea estates.
Keep in touch

Sign up to email updates from Fairtrade to hear about products, petitions, competitions and more.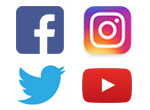 Support Fairtrade when you follow, share or like our social posts.