Around 1 billion people in the developing world don't have access to good quality water. Rachel Wadham reflects on meeting Kenyan tea farmer Teresa Kurgat, and learning about the many benefits access to clean drinking water has brought to her and the local community.
Driving up in the afternoon Kenyan sun, it didn't look like something that could bring about so much change. And yet that's exactly what this concrete circular building, proudly enclosed behind a fence with the FAIRTRADE Mark on it, has done. Funded using the Fairtrade Premium from Sireet OEP tea co-operative, the water tank has meant a clean and accessible supply for the local community, including tea farmer Teresa Kurgat.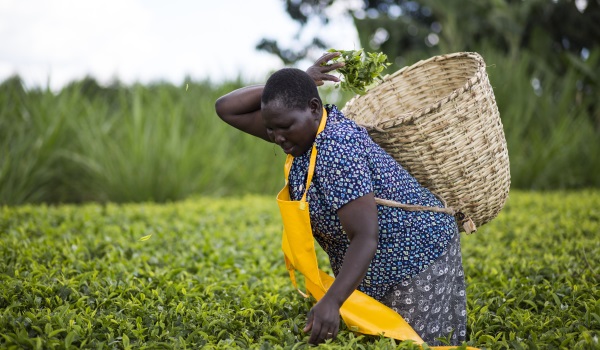 It was by chance that we started talking to this mother and grandmother when she kindly offered us the use of her toilet. As we formed an orderly queue, she told us how the tap to the water tank was in her garden. Her story flowed from there, revealing so many unexpected ways that the tank has brought change to her life.
Before the tank, Teresa used to travel for hours to a local river to collect what she needed, taking up a lot of time in her day. 'It was hard because we used to travel, wasting a lot of time on the road', she said. Domestic responsibilities like this often fall to women and girls in many communities, which can prove a barrier to them participating in farming organisations or taking up leadership positions (See our Equal Harvest report (pdf)). But Premium investments to improve facilities like access to water can reduce the time women spend on unpaid care work, so they can focus on paid work, education and training or being involved in their communities.
Teresa now has time to focus on her business running a local shop, and earning an additional income for her family. 'The tank has helped me so much, most of my time I spend in the kiosk but not going to fetch water.'
She told us that her cow was producing more milk since having easy access to water, and she is now able to grow vegetables during the dry summer – both improve her food security. 'I'm also saving money from the kitchen garden and from the dairy', she added. Teresa also said that she feels healthier since the tank – she used to get headaches from carrying the water. 'I used to get so tired … by evening I'm so tired I cannot do a lot of work in the farm.'
Access to clean water doesn't just help with headaches. We were told that similar water tank project nearby has reduced waterborne diseases, such as cholera and typhoid, in the community. Typhoid treatment typically costs 3,000 Kenyan Shillings (roughly £20), so families are now saving this money to put towards other needs.
Word spread quickly about the unusual visitors on Teresa's farm and children from the local school arrived with water containers to fill up. They previously had a limited supply of clean water and so now, they too benefit from the tank. Many Fairtrade co-operatives prioritise water and sanitation in schools. For example, BANAFRUCOOP banana co-operative in Colombia have invested their Premium in a well at a local school to improve hand washing, showers and toilet facilities. Aside from the health benefits, the school improvements were also increasing attendance.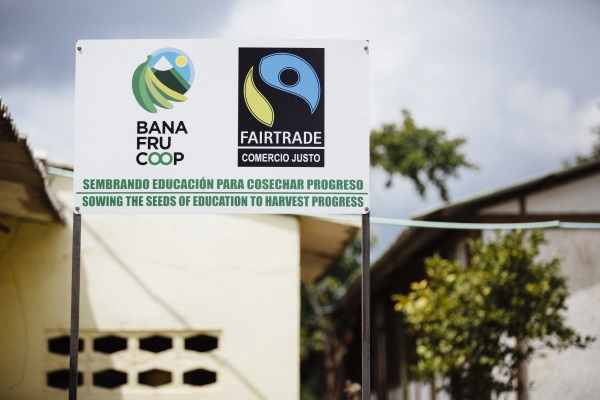 Water management is also built into the Fairtrade Standards – producer organisations must ensure responsible use of water on their farms as well as protecting local water sources. In West Africa, research has shown that Fairtrade cotton producers have better access to training on water management than non-Fairtrade producers. Some groups also invest the Premium to improve farming practices, such as filtering water runoff or on-farm drip irrigation. Preserving water through irrigation can also support farmers to cope with the effects of climate change as rainfall becomes more unpredictable.
Teresa's story showed me how many benefits can, pardon the pun, trickle down from water access.
And so, whether it is a thriving banana tree during a long hot summer, a healthy schoolchild washing their hands or a tea farmer in Kenya with a happy cow, for every drop of water, there is a story of change.
Photos by @SimonRawles and Theo Hessing/OBR Studios
Read more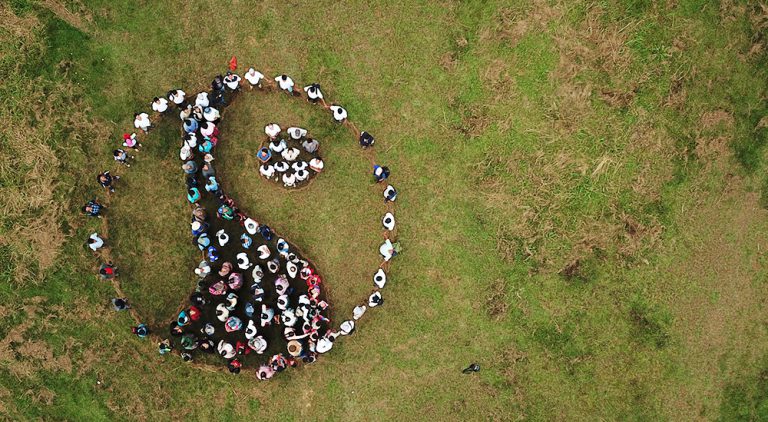 25 Years of Fairtrade Impact
3 October, 2019
Fairtrade is celebrating 25 years of Fairtrade products in the UK. But what impact has this had on the lives of farming communities around the word?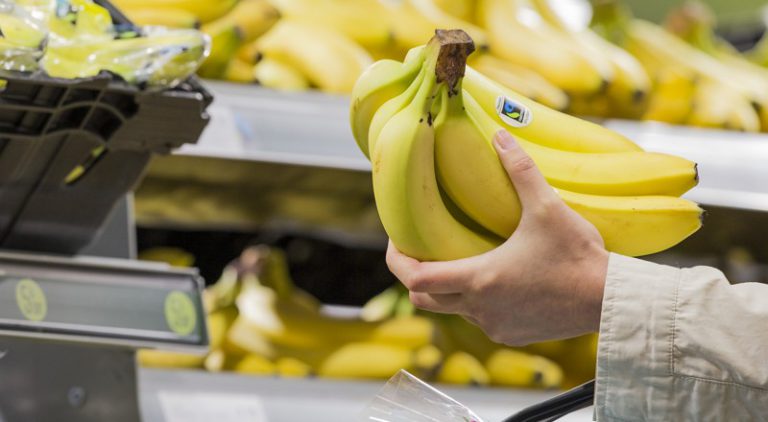 7 things people get wrong about Fairtrade
1 February, 2019
Most people are familiar with Fairtrade, so why do the same misconceptions about what it is and how it actually works keep cropping up?