Shared Interest lends money on fair terms, investing not to make people rich but to enrich the lives of others. Find out how they are making a difference to a women-led shea butter co-operative in West Africa.
Women leading the way
"UGF/CDN" is a shea butter co-operative led by women in Burkina Faso, West Africa.
CDN stands for Ce Dwane Nyee, meaning 'Strength Through Unity' in the local language of Lyele, and this phrase forms the foundations of the organisation which was established by a group of women working together to produce an income for themselves, and improve the lives of people in their community.
The group has already addressed the low rate of girls in school and women's education by creating a literacy programme in the villages where they work. Now, almost 10,000 people take part in lessons.
UGF/CDN approached Shared Interest to finance a new truck and to make improvements to their processing equipment. Although these changes sound small, the impact on the organisation has been significant, particularly in terms of productivity. In 2015, they employed 128 additional workers due to the increase in the volume of their orders.
How it works
Meet Zongo Giwo
Zongo Giwo (seen in the photo at the top of the page) has been supplying shea nuts to UGF for the past five years. She said that before her employment, her family only had enough food for one meal a day. This meal was prepared in the evening and any leftovers served as breakfast before school the next day.
Thankfully, the situation has improved and now she can provide lunch for her children too.
UGF/CDN Co-ordinator, Bationon Bahiomé said:
"Members of the union are happy with the outcomes of this loan. Women have built new homes for themselves, started schooling their children, and paying their medical bills. To date, we have more than doubled our production and this has made it possible to increase income.
As well as transporting shea butter, the truck also serves the activities of the whole community. We want to say a big thank you to Shared Interest because today the loan has over 3,000 direct beneficiaries."
Stand for fairness with us
Shared Interest aims to alleviate poverty by helping people in remote and disadvantaged communities, to trade and earn a living. They invest money not to make people rich but to enrich the lives of others. They Stand For Fairness.
In the run up to World Fair Trade Day, we are celebrating some of the organisations who Stand For Fairness. Those who, like us at Fairtrade, want to see decent working conditions and a fairer deal for the people who grow the things that we use every day, such as coffee or cotton.
Stand For Fairness with us: Sign up to email to receive news of petitions, events and campaigns. Stand with us to ensure that the millions of people who grow the things we eat, drink and wear, have enough to feed and provide for their own families.
> Find out more about Shared Interest
Keep in touch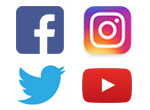 Support Fairtrade when you follow, share or like our social posts.

Sign up to email updates from Fairtrade to hear about products, petitions, competitions and more.