Why do we need Fashion Revolution? How does Fairtrade contribute to fashion transparency? What can we shoppers do to change the way the garment industry works?
Our Twitter Q&A in April will mark Fashion Revolution, a global movement (currently across more than 80 countries) that uses the power of fashion to change the story for the people who make the world's clothes.
On 24 April 2013, 1,133 people were killed and over 2,500 injured when the Rana Plaza factory complex collapsed in Dhaka, Bangladesh. Social and environmental catastrophes in the fashion supply chains continue. Fashion Revolution says enough is enough by challenging companies to take responsibility for the communities on which their businesses depend.
About Safia
Safia Minney MBE, pioneer and founder of Fairtrade fashion brand People Tree knows best the people at the beginning of the supply chain – cotton farmers and workers.
Safia started a real shift in the fashion world when she set up her brand over 25 years ago. Along with schemes such as Fairtrade, she helped pave the way for fairer, more sustainable trading practices.
There are currently 26 Fairtrade certified cotton producer organisations representing 60,000 farmers.
Many cotton farmers live below the poverty line, but with Fairtrade they get a viable price and the Fairtrade Premium they can invest in vital social, business and environmental projects. Watch this video to find out more.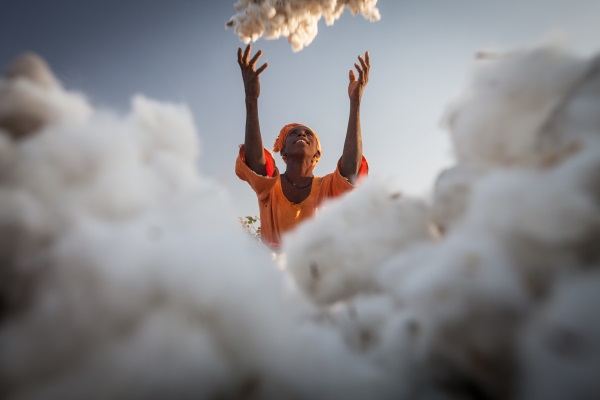 Join in!
Join to chat and post questions by adding the hashtag #FTchats in your posts. We'll get the chat going with some discussion points but bring your own questions too!
Not at your desk at 9:30am? – don't worry. You can post your questions before the Q&A using the #FTchats hashtag.
Let your followers and fashion lovers know – post:
Join Twitter Q&A with #Fairtrade pioneer @SafiaMinney via @FairtradeUK 20 April, 9:30am BST #FTchats
Summary
Topic: Why transparency in fashion matters?
When: Wednesday 20 April, 9:30-10:30am BST, #FashRev Week
Where: @FairtradeUK, #FTchats
Audience: anyone anywhere, including campaigners, supporters, farmers, fashion labels, NGO, policy makers, and fashion lovers
There's a prize too!
We have a prize up for grabs for the lucky #FTchats participant – a signed copy of Safia's brand new book, Slow Fashion!
If you need more information, tweet us @FairtradeUkNews.