by Michael Jary, outgoing Chair of Trustees at Fairtrade Foundation
As the Fairtrade Foundation's new Chair of Trustees Lord Mark Price joins this week, outgoing Chair Michael Jary reflects on his time at the helm:
'In my six years as Chair of the Fairtrade Foundation I've seen the organisation face some significant challenges and come out stronger – however, in our quest for trade justice the journey is far from over.
When I joined the organisation I found the team was already working towards two aims I felt were important: focusing on impact, and broadening Fairtrade to more flexible ways of working with brand owners. And as I prepare to hand the reins over to Lord Mark Price I am pleased to report that we are now winning greater consumer support, growing Fairtrade sales, deepening impact and successfully innovating our model.
But we shouldn't comfort ourselves with progress, however hard fought it has been. Because Fairtrade is one of those organisations whose mission is to put itself out of business. Our aim is not to grow fair trade but to eliminate unfair trade. And we still have a mountain to climb. By one estimate only 8% of trade, just in our certifiable commodities, is fair. So it's right that we remain angry at the injustice, the exploitation, the misery and the indignity that traps millions of people around the world.
Whilst it may sometimes seem like our society is becoming increasingly inward-looking and unequal, in contrast UK consumers are ever more responsible and ethically minded. They're choosing Fairtrade and campaigning for what they believe in with greater energy than ever before. At a time when trust in charities is falling and particularly so in international development, 83% of people say they trust Fairtrade and a quarter of shoppers actively choose Fairtrade products. I think this is because through a simple act of reaching for a Fairtrade product, one person can choose, in a tiny way, to change the world.
So we should be optimistic. Because of the pioneering success of Fairtrade many companies are now following, even emulating, our lead. They're becoming aware not only of the brand risks of placing profits before people, but of the strategic risks of dependence on unsustainable supply chains. Practices which exploit people at the bottom of supply chains, weaken producer communities, or fail to build resilience to climate change are not just immoral, they're bad business. The average age of a cocoa farmer is over 50 as the next generation is choosing not to stay in the business, and cocoa trees are being damaged by disease and age: for chocolate brands that becomes an issue of supply security as much as ethics.
The trajectory of human progress is not a steady one, but I believe we may be at the point where a real change is possible. What will it take?
First, it's right that we are ambitious for more growth and more impact. Whenever I speak with producers, they simply tell me they want more volume on fairer terms. So we must strive to deliver this while at the same time collecting the data and insight as to where and how this is helping farming communities become more sustainable. We must measure, prove, and improve impact. We should welcome scrutiny and be humble enough to accept that we don't have all the solutions. Fairtrade can be a catalyst but permanent elimination of poverty will require the collective will of government, civil society, NGOs and communities themselves.
I am proud of Fairtrade's standards and certification, which set the gold standard among all the competing schemes and marks. But our mission comes first – the why must define the how. There isn't only one way to achieve our goals. Idealism should not stop us from innovating. In my tenure, Fairtrade has adapted and learned, and we now have a range of ways of working such as sourcing individual ingredients under Fairtrade terms and programmatic interventions. But all these models remain true to our mission. The businesses we work with want to explore and move forward with us, and we should embrace that while challenging them to put producers first. If we cling only to our current model, that's the surest way to ensure we become irrelevant.
Above all else, we are a movement on a quest for trade justice, accountable to and working for the producer communities we represent. Empowerment is at the core of what we do: we are here not just to champion producers but to put power in their hands. It's a paradox that no British parent buying chocolate for their kids would insist on haggling the cocoa grower down to a dollar a day, yet separated by distance and an opaque supply chain, this is what happens. As Fairtrade embarks on its next chapter, I believe technology will have a critical role in bringing consumers and producers together. Whilst I stand down as chair, I remain committed to supporting our cause, and I look forward to a future where I, as a Fairtrade consumer, can get ever closer to the people behind the goods I buy.'
Read more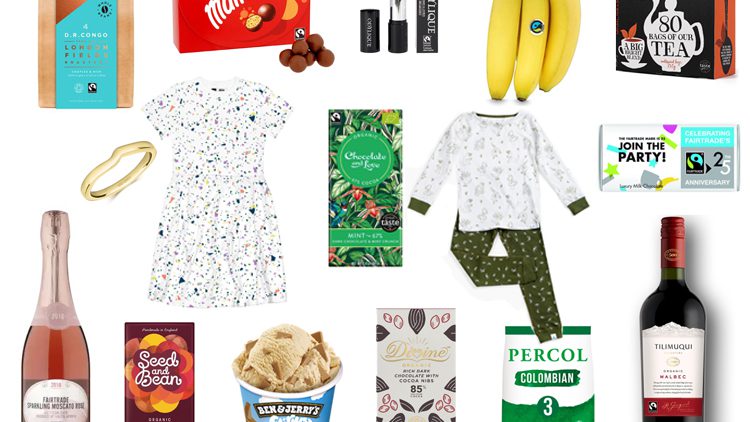 25 Products to Celebrate 25 Years of Fairtrade
1 September, 2019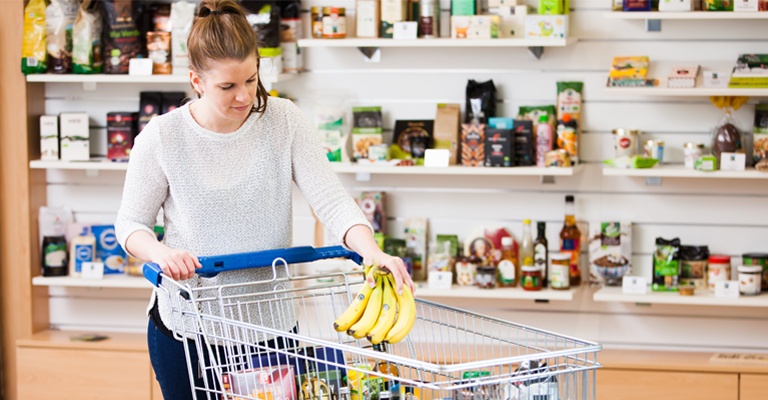 Why we should buy more Fairtrade products
19 February, 2018