Did you know that today there are more slaves than at any other time in history, including when the transatlantic slave trade was at its peak?
Arguably that is because today modern-day slavery is so hard to identify and supply chains have become so complex and shadowy that traceability is a challenge. There have been some shocking cases of exploitation in the food industry: from the Cornish gangmaster who forced people to live in squalid conditions and work all hours in factories to refugees experiencing horrific abuse in the Thai seafood sector. That is why we all need to become more conscious as consumers for as MP Kerry McCarthy recently pointed out in a Parliamentary debate on this topic: "These are products on our supermarket shelves, and we are eating them without realising their links with slavery."
Over the past few years during our annual Fairtrade Fortnight campaigns we've become increasingly vocal on this issue, to try to raise awareness of the exploitation behind many of our favourite products. Earlier this year we blogged about Fairtrade's efforts to tackle modern slavery and argued that ultimately businesses must take greater responsibility. Fortunately, the cocoa sector is now taking sustainability more seriously but we need a much more concerted effort to tackle the poverty that is the root cause of child labour.
Read previous blog: How can we tackle modern slavery?
For most cocoa-growing communities in West Africa are living a hand to mouth existence; take the situation in Côte d'Ivoire, the world's biggest producer of cocoa, where a shocking 60 percent of all cocoa farmers live below the poverty line. Many communities are so underdeveloped they don't have health clinics, schools, electricity nor clean water but if farmers can sell their cocoa under Fairtrade terms they have greater security and can invest in their communities, such as in childcare so parents don't have to take their children to work with them in the fields.
One brand in particular, Tony's Chocolonely owes its very existence to the fight against child labour; that is its unique selling point. With one goal in mind, the brand's mission is to show the industry it is possible to make a chocolate bar that is 'slave-free' and in the process it has become the market leader in the Netherlands. Last week Arjen Boekhold, Cocoa Changemaker, from the chocolate brand told a conference in London that cocoa farmers in West Africa have few choices, no negotiation power with companies and that's why they decided to take action. The company uses Fairtrade ingredients and on top of the benefits that come with that, Tony's provides extra investment to increase farmers' incomes further. In the process, Boekhold says it has proved people are willing to pay a bit more for chocolate.
The discussion at the Thompson Reuters Trust Conference turned to marketing, for whilst many brands would not want to publically talk about the issue of children working in the cocoa sector, despite research finding that more 2.26million children were working cocoa farms in Ghana and Côte d'Ivoire (Tulane University 2015), Tony's main goal is to raise awareness of this very issue. That's why at every level, right down to the chocolate bar, the company aims to get people talking which is why they divided the segments of the chocolate unequally to represent the unfairness in the value chain.
Watch the Trust Conference's Penary: 'Slave Free' a uniue selling point?
Tony's is also open about the challenges of becoming 'slave-free', and that's why they talk about the processes that are in place to detect, act on and eliminate instances of child labour.
So perhaps more businesses could take note of this approach, it would be great to see more brands, retailers and manufacturers in the cocoa industry talking about the exploitation that can occur in its farming communities and what they are doing to tackle it.
There are many more resources and videos about Modern Slavery from the Thompson Reuters Trust Conference. We at the Fairtrade Foundation were proud to support this event as a media partner.
If you're interested to find out more, take a look at the full parliamentary debate on Ending Exploitation in Supermarket Supply Chains.
Read more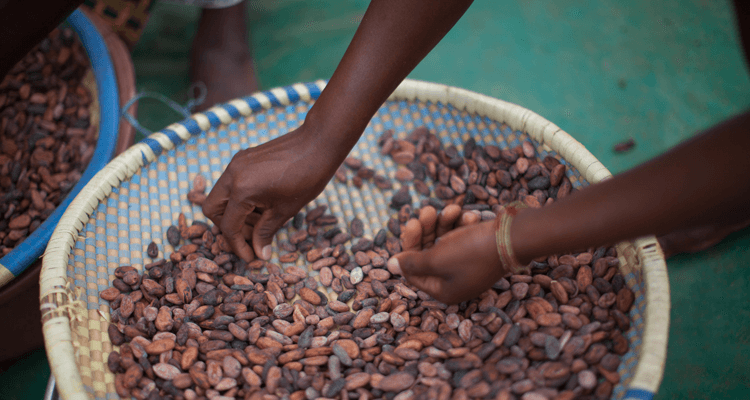 How can we tackle modern slavery?
23 July, 2018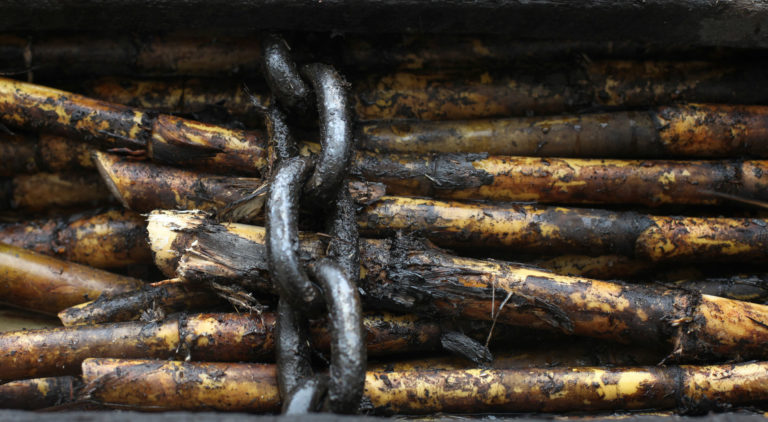 Black Lives Matter and De-colonising Trade
23 August, 2020