by David Taylor, Policy Manager at Fairtrade Foundation
This Christmas, many of us will empty our stockings or check under the tree for the greatest of treats – chocolate.
Chocolate has been on our minds at the Foundation too this year (and not just because I'm addicted to Mars' Fairtrade Maltesers). We've been working hard to try and get a better deal for the farmers who grow the cocoa in our chocolate.
Unfortunately, the unpalatable truth is that the production of this precious commodity is all too often tainted by inequality, injustice and exploitation. In West Africa, where most of the world's cocoa is grown, the average cocoa farmer earns around or under $1 per day (around 75p), well below the extreme poverty line of $1.90 (about £1.40) per day. For women, the situation is acute. In Côte d'Ivoire, women carry out 68% of the labour involved in cocoa farming and yet earn just 21% of the income generated.
Farmers and workers deserve to earn enough to achieve a decent standard of living, so they can send their children to school, eat nutritiously throughout the year, have some savings for unexpected setbacks, retain future generations in farming and allow elders to retire with dignity. In short, they deserve a living income.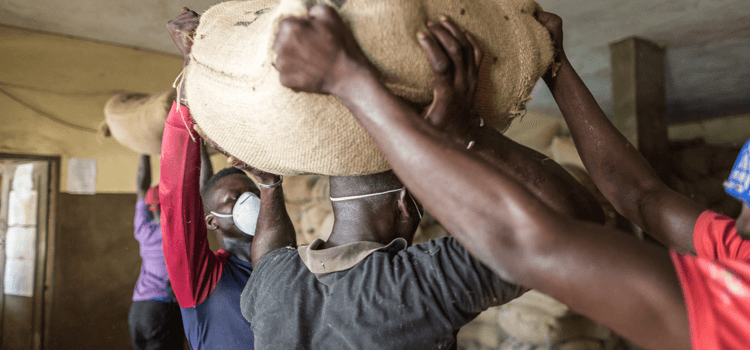 Fairtrade has been working in a number of ways to boost farmer incomes. From 1st October this year we increased our Fairtrade Minimum Price and the Fairtrade Premium by 20% each. Given today's cocoa prices in Côte d'Ivoire, that means the Fairtrade Minimum Price is kicking in to give an additional 17%. Fairtrade producer organisations are mandated to forward this payment onto their farmer members and have a set transparent premium. Fairtrade is the only certification scheme to guarantee these measures.
Farmer incomes will increase further next year with the governments of Côte d'Ivoire and Ghana's remarkable policy decision in June this year to introduce a 'Living Income Differential'. Through the governments' market intervention, farm gate prices of $1,820 per tonne for farmers for deliveries from the 1st of October 2020 are required. However, this price of $1,820 still leaves some way to go to reach what Fairtrade has defined as a Living Income Reference Price – the amount needed for us to truly enable farmers to achieve a living income – of $2,200 per tonne at farm gate in Côte d'Ivoire and $2,100 in Ghana.
To do that, all of us – governments, chocolate companies, traders, retailers and shoppers alike – are going to have to work together on an ambitious agenda for change.
That's why we launched our ­She Deserves campaign this year, and more than 50,000 of you backed our petition calling on the UK Government to make living incomes a priority for UK aid.
Meanwhile, Fairtrade International is part of a promising new initiative on living incomes in cocoa due to launch next year, bringing together European and West African governments, chocolate companies, traders, and retailers. We were also pleased to join Mars, Mondelez, Barry Callebaut, Rainforest Alliance and the VOICE network in calling for strong new EU regulations to ensure cocoa imported into the EU is truly sustainable for people and our planet.
As we head into 2020, there are many challenges still ahead. Existing sustainability initiatives to improve the lives of cocoa farmers are welcome, but are not enough, particularly where they do not take action to increase the price paid for cocoa. There is growing momentum across Europe to improve incomes for farmers – time to translate that positive energy into real results. After all, it's only what the people behind the chocolate deserve for the joy they'll bring us this Christmas.
Useful Links
Response to the Ivorian and Ghanaian governments' announcement at World Cocoa Forum
Fairtrade leads the fight for decent incomes for cocoa farmers
She Deserves campaign – Fairtrade Fortnight
Boris Johnson urged to back decent incomes for cocoa farmers
What strong EU reguations for cocoa could mean for farmers, and why Fairtrade supports it
You might also like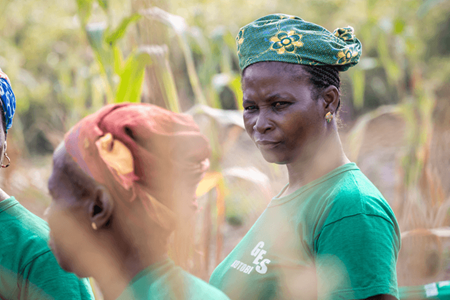 Invisible Women: The Unrewarded Labour Behind Chocolate
6 March, 2020
Imagine having the money you earn from growing cocoa compared to a bar of chocolate.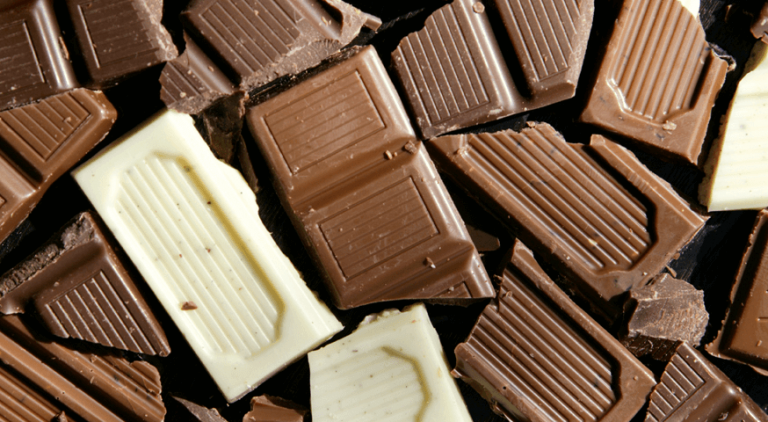 10 facts about Fairtrade chocolate
9 October, 2016
Chocolate. Milk or dark with Cornish sea salt? Behind every luscious chocolate bar and treat we devour throughout the year, there are six million people globally who depend on growing cocoa for their livelihoods. Fairtrade has breathed a new lease of life into entire cocoa farming communities in the poorest parts of the world.