When Fairtrade began, more than twenty years ago, we were a response to the scandal of poverty in global supply chains.
In a world that was eagerly embracing globalisation – with the promise of more choice and cheaper prices for consumers – it was hard to find a big company that paid any attention to their social and environmental footprint. Farmers and workers really were out of sight and out of mind.
Fairtrade was determined to change that, to bring the people behind the products into sharper focus so that they could exercise their right to be heard and increase their influence over their trade. Poverty does not just deny people a livelihood, in too many cases it also denies them a voice – the opportunity to speak out about their needs and hopes and to have a say in the way the world is run. As Maya Angelou famously wrote, "A caged bird stands on the graves of dreams."
While some companies were ignorant of the men and women working in their supply chains, often for poverty wages and in appalling conditions, Fairtrade has always championed the voices of those people. We recognised this as a means of ensuring empowerment from day one. Our view from the outset has been that the fight against poverty starts with those who themselves are in poverty. In recent years inequality – of voice as well as income – has been identified by powerful groups, from the World Economic Forum to the IMF, as a major threat to global stability.
To become Fairtrade certified, farmers and workers are expected to be organised into groups and to be able to prove their organisations are well-run, democratic and transparent. Representative decision-making is more than a just nice to have, over the past twenty years it has ensured that producers decide how to invest their profits according to local priorities.
Fairtrade is well-known for ensuring that, in addition to a minimum price for their goods, producer organisations receive an additional premium investment which they decide among themselves how to spend. Over the years this has helped transform communities – from improving food security through enabling farmers to hedge against the price of maize to bringing water and power into producers' homes and villages.
More than €117 million of Fairtrade Premiums were generated last year from global Fairtrade sales – there is a generation of farmers and workers in 75 countries who are now less likely to go hungry, are more able to access decent healthcare and education, and have at the same time been able to invest in their farming futures.
Increasing producers' confidence, through having a voice and taking control, is not just good for the farmers and workers themselves. It also helps ensure strong farming communities who in turn become better suppliers and longer-term business partners. Putting farmers first is good for business.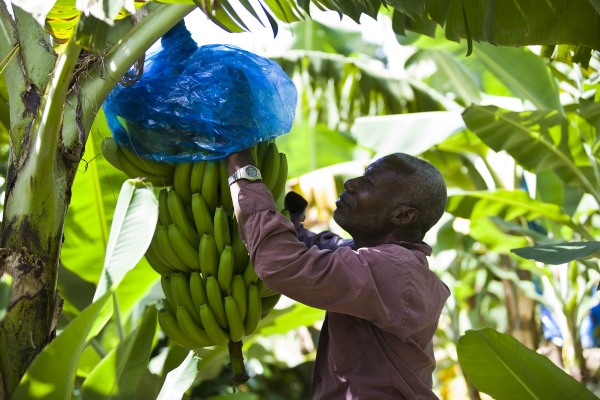 In a recent study of banana farmers in Colombia, 98% of them said they felt more confident about their farming futures because of Fairtrade. The clear financial terms that producers see through Fairtrade enables them to plan, to take risks, to invest in farms and communities. Outside of Fairtrade, that confidence falls to just 9%. There is no incentive for producers to take such risks if they have no sense of what the price of next year's harvest will be. Price volatility is an ever-present threat to producers: this year alone the global cocoa price has fallen by 30%, a pattern also seen over recent years in coffee, tea and cane sugar.
But the most inspirational impacts of Fairtrade are also the most subtle, and are inextricably linked to producers having a voice. Kuapa Kokoo, the Ghanaian smallholder cocoa farmers who supply Divine Chocolate among others, say "Fairtrade has made us players". The right to earn and control premiums has enabled producers to strengthen their negotiating position and look global brands and retailers in the eye as equals. Fairtrade has helped producers become price setters, not just price takers.
The strong community-based organisations at the heart of Fairtrade have also ensured that the rights of others have been heard, even on issues that would traditionally have been taboo. By having local control, producers have responded to needs that would not otherwise have been raised. For example, girls in the Athi River district of Kenya were repeatedly missing school because they had no money for sanitary towels, so Harvest Flowers, the local Fairtrade producer organisation, provided for the school headmistress to give out free sanitary towels to girls who came to school. The results go beyond attendance – not only did it end absenteeism due to periods, but it also changed the attitude of the boys to the girls, giving the girls more confidence and improving their authority in the classroom.
In many ways we are just getting started in Fairtrade, and we are constantly learning, but we are building on incredibly strong community foundations laid over the past twenty years. As producer organisations grow, as they take care of their basic needs, so we can see a new generation of social enterprises beginning to emerge, led with confidence by farmer and worker leaders. More and more groups are investing their premiums in added value activities such as processing (sugar smallholders in Paraguay, tea farmers in Kenya, coffee producers in India) and diversification (Swaziland sugar, West African cocoa).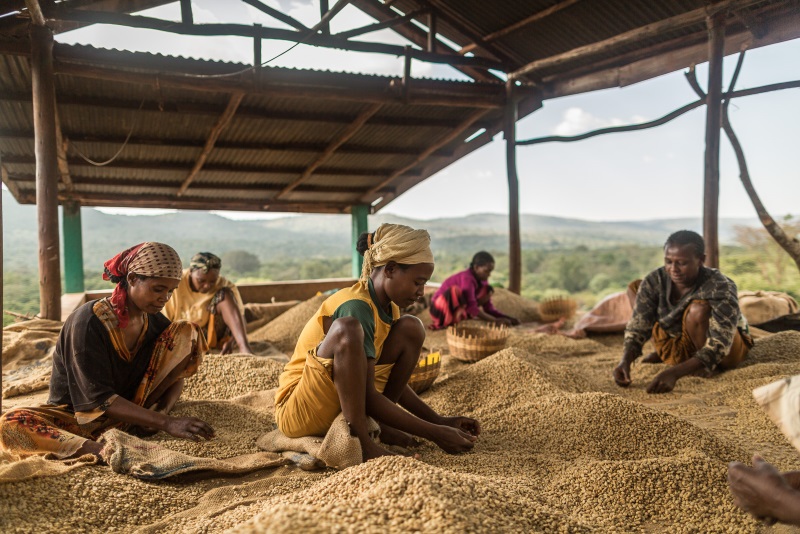 And many are giving their children more choice by investing in education: I remember meeting a worker on a banana plantation in Colombia, selling to a major UK supermarket, who told me his producer group had used some of their premiums to fund him to study accountancy at night school. He was in his third year and about to graduate. His dream had been to get out of working on a plantation and his community had listened to him and enthusiastically backed him.
And this approach has ensured that marginalised groups are also represented which is important when the rights of so many workers in supply chains are ignored, particularly if they are migrant workers, women, or both. This is an exceptionally difficult problem to tackle, but Fairtrade works hard to ensure that our hired labour standards are best in class.
In India's Tamil Nadu region one of the areas workers at United Nilgiri Tea Estates Company Limited decided to invest in was education, meaning that children across 27 villages benefit from quality IT, science and English teaching and many former students have graduated and gain employment in IT and engineering. This is an industry renowned for trapping tea workers in indentured labour but the Fairtrade system has enabled communities to invest in the next generation.
Fairtrade is twenty years ahead on empowerment – we are still the only standards system to be 50% owned by producers. At every level in the Fairtrade system farmers and workers have the opportunity to make decisions, and not just at the local level. Producers sit on our Boards, they share responsibility for maintaining Fairtrade's standards and impact. They will be present in great number this month at Fairtrade International's annual General Assembly in Germany.
Global sales of Fairtrade now top $7bn a year. To base this on the needs and voice of poor and marginalised producers seemed reckless to many when we started. Big business had rarely operated that way. The next generation of consumers are clear they want to see more transparency and accountability from big business. Where better to start than by being owned by the men and women who grow the products we buy?
You might also like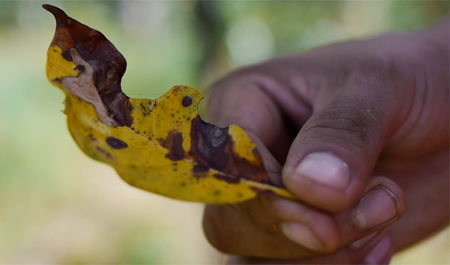 Why fairer trade is crucial to fighting the climate crisis
11 December, 2019
'The fight for democracy and justice and the fight against environmental breakdown are one and the same.' – George Monbiot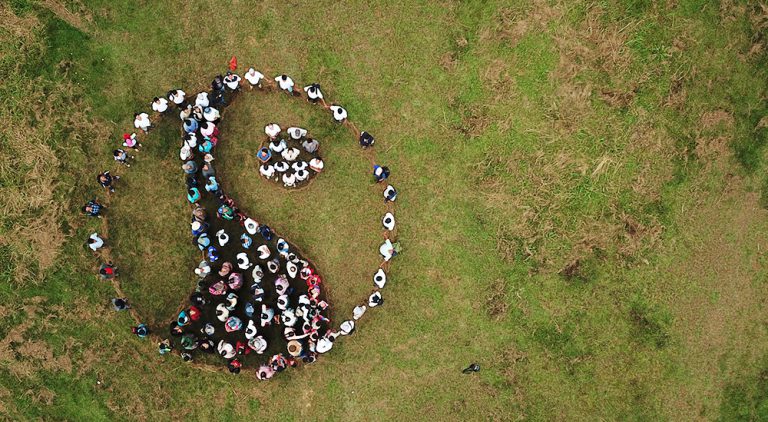 25 Years of Fairtrade Impact
3 October, 2019
Fairtrade is celebrating 25 years of Fairtrade products in the UK. But what impact has this had on the lives of farming communities around the word?