by Will Thacker
You probably know that Fairtrade wine is a thing. But did you know that Fairtrade wine from Lebanon is the thing? As in, flying off the shelves at around 500 Co-op stores? Charge your glass and allow us to explain the story of Lebanese wine.
Before the turn of the century, the fields of North Bekaa, a fertile valley between mountains, were known for illicit poppy and cannabis production, which came at great risk to growers who lived in violation of the law. Something needed to change.
Then in 2000, farmers in 11 villages established the Coteaux Heliopolis co-operative, replacing poppy and cannabis production with grapes for winemaking. With financial backing and logistical support from the French department of Oise, the farmers could establish a secure and stable livelihood by cultivating their new crop – the vines of Syrah, Cabernet Sauvignon, Tempranillo and Arinarnoa. Today, the cooperative's 250 farmers cultivate 240 hectares of vineyards, providing a sustainable livelihood for producers in the region.
The chance for producers to work in a legal supply chain – with stable prices and no risk of the authorities destroying their crops – has enabled Lebanese wine culture to blossom. Today, there are 50 Lebanese wine producers, compared with 14 in the early 2000s. But the benefits far outweigh mere dollars and cents (or the Lebanese pound). Coteaux Heliopolis promotes community cohesion between Muslims and Christians, and with more than one million Syrian refugees relocating to the Bekaa Valley, wine production has provided a valuable source of work for people eager to rebuild their lives. Lebanon itself endured a civil war between 1975 and 1990, when legendary winemaker Serge Hochar worked stoically to keep the industry alive, so the continued success of winemaking in Lebanon is a matter of pride to many. What's more, the transformation from cannabis to Cabernet Sauvignon has protected children from the potential harm caused by growing up around drugs.

Today, the wine world is really beginning to pay attention. Pop down to the Co-op and pick up a bottle of Coteaux les Cèdres, the world's first Lebanese Fairtrade wine and a Coteaux Heliopolis favourite. This full-bodied wine – the first in Lebanon and the Middle East to have both Fairtrade and Organic certifications – has the aroma of ripe strawberry and red cherry, a hint of rosemary and a touch of plum and nutmeg to finish. Oh, and not only is the wine organic, not only is it VEGAN, it's deliciously moreish, high-quality stuff. No wonder Coteaux les Cèdres made The Wine Merchant's Top 50 in 2013. And of course, it tastes all the sweeter knowing the first stock of Coteaux les Cèdres has already funded a fresh water tank to help address water shortages in remote parts of Lebanon.
The beauty of Fairtrade wine is that it caters to all tastes and budgets. Gone are the days when your pesky dinner party guest might pipe up and say, "Isn't Fairtrade wine expensive and tastes like vinegar?" That may have been true 14 years ago, but it certainly isn't today. You can pick up Coteaux les Cèdres in red or white (RRP £11.99). Whether you're paying with loose change down the back of the sofa, or the kind of cash that folds, Fairtrade wine is not to be pigeonholed (and anyway, use a wine rack).
So next time you play dinner party host, roll out the Fairtrade peanuts from Malawi, chocolates from Costa Rica and delicious wine from Lebanon!
You might also like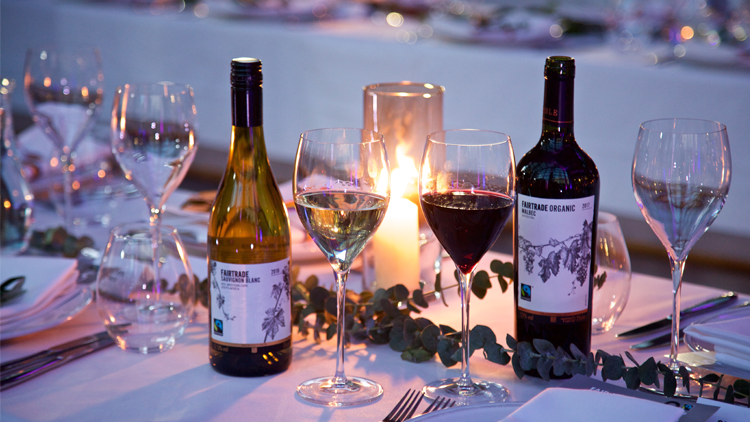 12 Ethical Fairtrade Wines
20 December, 2021
We've compiled a list of some of the best Fairtrade wines so you can have a tipple, while also supporting the farmers and workers who grew the grapes.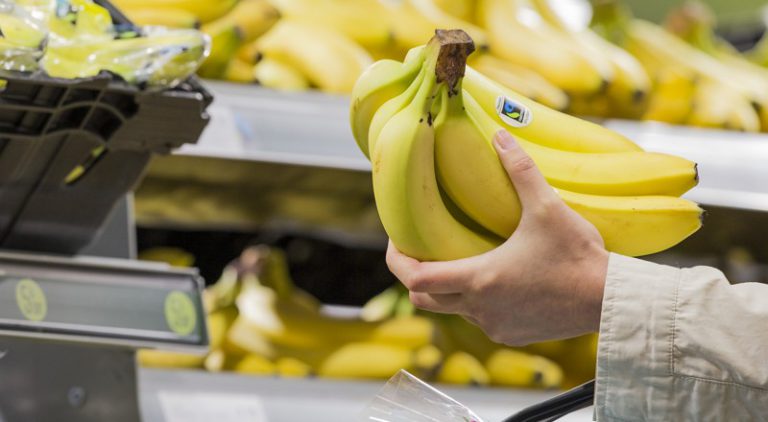 7 things people get wrong about Fairtrade
1 February, 2019
Most people are familiar with Fairtrade, so why do the same misconceptions about what it is and how it actually works keep cropping up?